When it comes to travel, we know that there are many and varied options. As far as Peru is concerned, we have many scenarios to marvel at, from cloud forests to intimidating mountains. And all of these beautiful sceneries can be experienced on a train journey. The train to Machu Picchu is a great opportunity to witness the landscape from another perspective while enjoying some amenities. That's why Machu Travel Peru is going to try its best to explain to you everything you need to know when going over there.
TRAIN OR HIKE?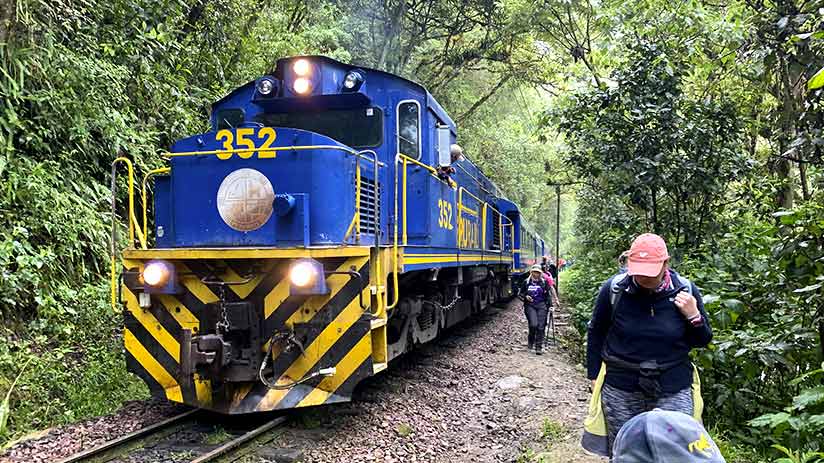 Both of them have their advantages and disadvantages. It depends on what type of journey you want to experience. If you are with family and kids around, probably the best option its the train to Machu Picchu. It's a safer option and comfortable enough to experience the scenery with another perspective. But if you're with friends and looking for something more adventurous, then the hike is for you.
Having plans on going to visit Machu Picchu? Then you should know that, before boarding the train, it is recommended to bring some supplies, such as snacks or drinks. The travel service does include food, but keep in mind that depending on your budget, the train service will be different.
THERE ISN'T A TRAIN I WOULDN'T TAKE.
The train to Machu Picchu is one of the most popular ways to get to Inca citadel. Trains are constantly departing all day from different places. You can leave from Cusco or Ollantaytambo. The truth is that among the different companies that offer the trip, there is not much difference. All offer similar amenities and services.
Whether you are getting your Machu Picchu tickets from a tourist agent or by yourself, you should know that there are different kinds of train tickets. From a more complete train service to simpler ones. It all depends on how you would like to live your adventure: economic and luxury options. Whatever your decision is, enjoy this amazing journey and take advantage of it.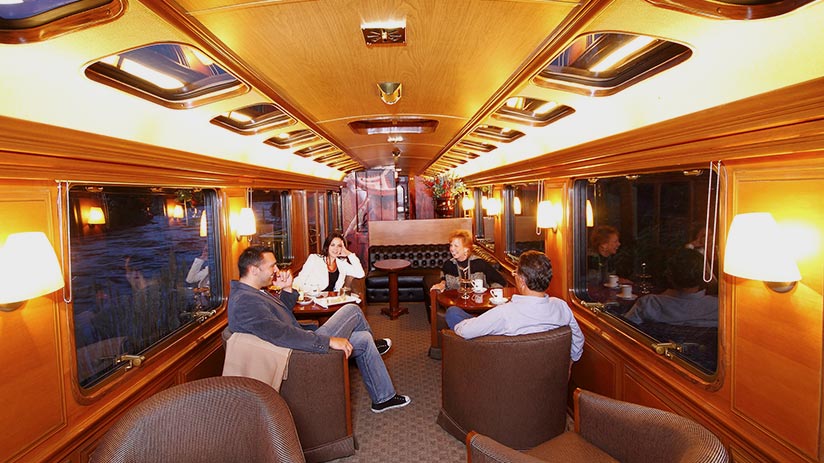 TRAVEL IS THE HEALTHIEST ADDICTION.
When looking at ways on how to get to Machu Picchu we have two main options, the Inca Trail and the train to Machu Picchu. Both spectacular and memorable ways to see the Inca citadel.
One of the best things to do in Machu Picchu is to take the train. That's why we are going to explain all of the different types of trains you can choose for your journey. There are two major companies where you can board the train: Inka Rail and Peru Rail. Both have economic and deluxe options. Both depart from different points to Aguas Calientes, where we can go to the wonder of the world.
PERU RAIL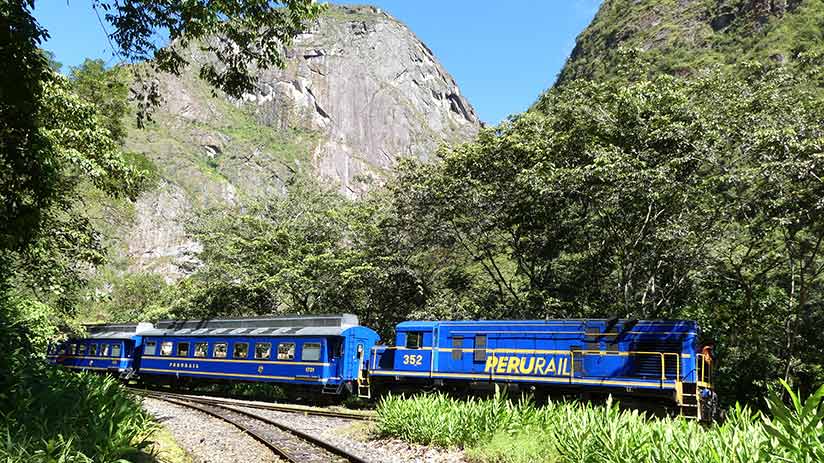 From Peru Rail, we have several places where you can board your train. Among them are Cusco, Urubamba, and Ollantaytambo. Depending on your tour or itinerary, we will choose one of these departure places.
Peru Rail offers three train classes for foreigners and one for locals:
EXPEDITION: Classical train to Machu Picchu. If you are on a low budget, this is a great choice. It is a fairly comfortable and reasonable train for its price. It doesn't even have so many differences with the next train.
VISTADOME: This is the average option. Quite accommodating and comfortable, it has panoramic windows to enjoy much more of the views we will experience. It also has air conditioning, among other benefits.
HIRAM BINGHAM: This is the luxurious option that Peru Rail offers. It is one of the best experiences if you want to take advantage of your trip since Machu Picchu is a unique experience in life and this is the best way to enjoy it. The interiors are decorated, it has a bar wagon, a kitchen wagon and even an observation one. A great opportunity to enjoy your trip to the fullest.
LOCAL TRAIN: This is the train for locals and nationals. It is not very comfortable, but it is a very economical option for Peruvians.
INKA RAIL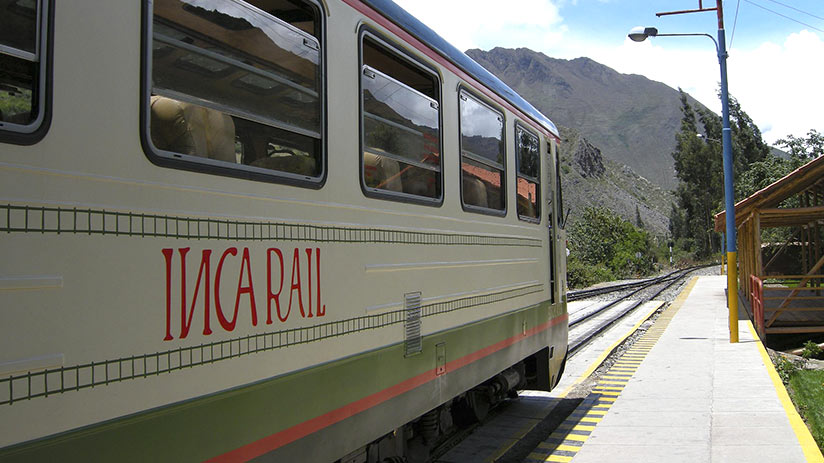 All of the trains depart from Ollantaytambo. And you have the following train classes:
MACHU PICCHU TRAIN: It is very convenient and comfortable for people looking for a balance in quality-price. It has tall and panoramic windows, accompanied by different delicious drinks. All this combined with the incredible landscapes to see makes it a good option.
EXECUTIVE: You can choose from a variety of hot to cold drinks, nuts, and dried fruits. An economic option.
FIRST CLASS: This is for passengers who demand quality service. Includes welcome cocktail, relaxing music, assorted snacks, chocolates, etc. Seats that include tables and different typical dishes accompanied by wine. An incredible option for those looking to enjoy their trip.
PRESIDENTIAL: This needs to be booked in advance. You can rent a whole train wagon for you and another eight companions. It includes luxury services such as a bottle of champagne, menus with delicious wines and a bar to taste different drinks. This is a luxury service and can cost about $5,000 for the entire car. One-way trip.
So now that you know how to take the train to Machu Picchu, we hope you have an excellent time. Don't forget to take a lot of photos and enjoy the present moment. Make your trip to Machu Picchu an unforgettable experience.
---