After the post-pandemic, the spending capacity decreased by the worldwide economic recession. Especially in the travel sector. And the "Do it yourself" culture proliferated on metasearch engines like Tripadvisor, Kayak, or Trivago. Needless to say OTAs (Online Travel Agency) like Depegar, Booking, or Expedia. But, the personalization and human touch that a travel agent will provide you will never be compared, especially in Peru. For this reason, together with the Machu Travel Peru team, we help you find out why contacting a travel agent in Peru is preferable, rather than a metasearch engine or OTAs.
Believe us! In the long run, you will save time and money, with the follow-up and protection that only travel agents can give you!
Everything you need to know about how to choose the best travel agent in Peru
1. A Travel Agent versus an OTA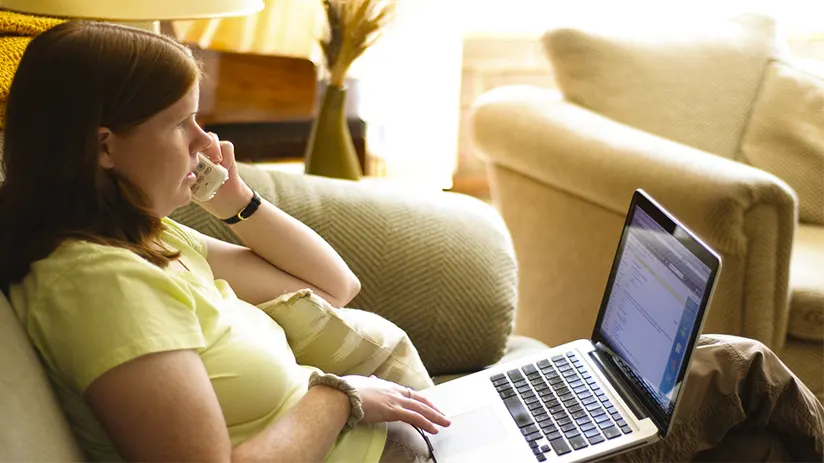 Although it is true, you can save a few cents in looking for tour packages in Peru through an OTA (Online Travel Agencies) In this sense, the process to navigate, inform you and choose the right package among many OTAs can take you a lot of time. And in tourism, time is also money. In addition, many tour packages offered in them are rigid and cannot be customized. Moreover, the OTAs usually don't provide tracking and follow-up service during your vacations in Peru, instead travel agents. It is not enough to sell you the tour and the service is over.
A travel agent cares about you even after the sale of the tour package, during its development.
2. Save money, but also time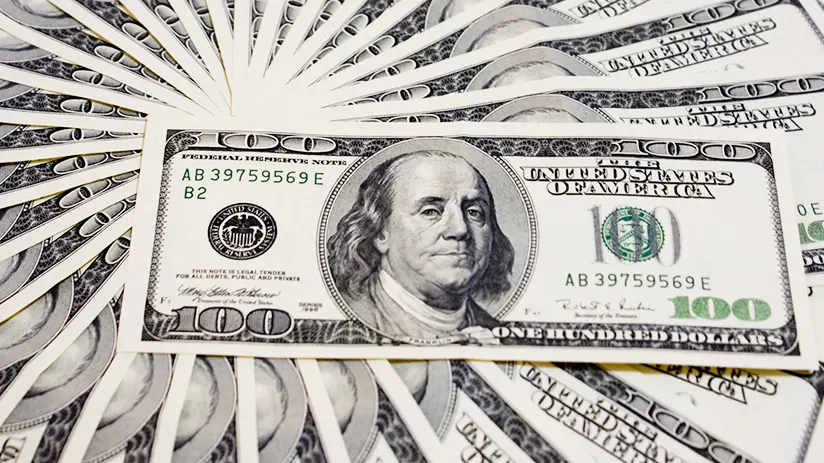 As we told you, the time is gold in tourism. Peru is a big country with a long distance between tourist points. On vacations in Peru, it isn't easy to visit attractions in 6 or 7 days and take trains, buses, or flights to reach them. Many of them have poor transport connections and take more than 1 day of travel, even taking different transports.
For example, you'll need three different kinds of transportation if you are planning a trip to Machu Picchu (There is no direct connection) First a flight to Cusco, then a bus to the train station, after a train, and finally another bus. Knowing all these logistics can take you several hours, even days of searching. A travel agent can save you many minutes, even hours, of searching and comparing prices, services, transports, and packages of Peru tours.
In addition, there are particular seasons in which the prices of hotels, ticket flights, and even tours can drop. And a travel agent always will be attentive to these offers for you! Even, they can answer hidden questions that you will not find in the FAQs area of any OTA. No matter how many hours you search.
3. Chose a local travel agent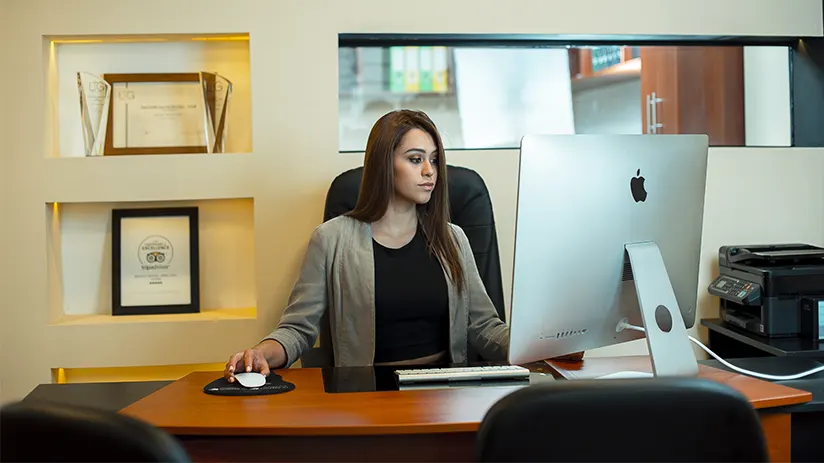 There are many travel agents worldwide, but Where to start looking? Well, you'll have to begin to search in the same country to visit. There is no one who knows a country better than the one who was born there. In this case, a travel agent in Peru will be the right choice. They always have the most up-to-date information about the frequencies of flights, schedules of trains, the best accommodations in each city, and the availability of entrances ticket for attractions (especially if you are going to visit Machu Picchu) Also, the Peruvian travel agents will be first-hand information about cancellations, or route modifications for special dates in the Andean country.
Many would-be travelers start out by trusting travel agents from their own countries. Big mistake.
For example, those who live in the United States or Europe often contact travel agents from their own countries. These, in turn, will contact South American travel agents, and these recently with Peruvians. Lengthening the response time and increasing the price of a future contracted tourist package.
Metasearch engines like TripAdvisor can help you find the right one. And please remember, the only situation in which you can afford to waste time is looking for a good travel agent.
4. Find out what group he belongs to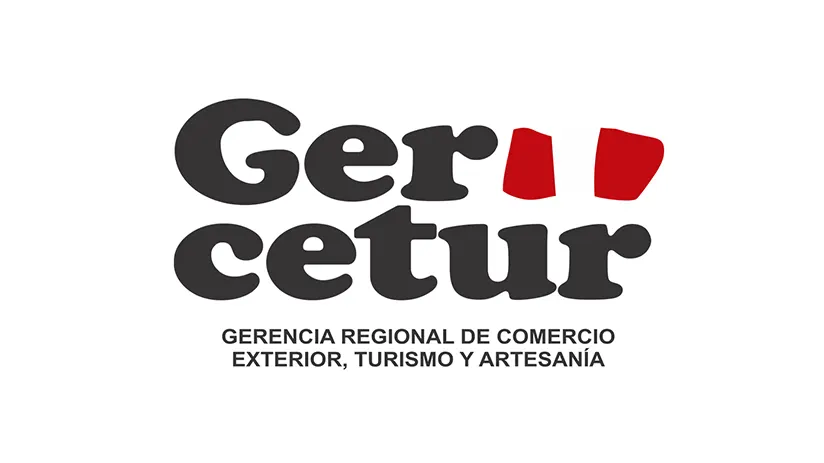 To feel more secure, you'll have to see the organization, or group, to which your travel agent belongs. In the first place, among facts about Peru, we have to say that any travel agent in Peru doesn't work alone or independently. They always work under the support of travel agency companies. In our case, our expert travel agents work under the support of Machu Travel Peru. We, the travel agencies, are the ones who are affiliated with travel organizations or groups.
In addition, these organizations usually have a list of high requirements to accept their members. Years of experience, educational level of its workers, prestige at the local level, and comments from its clients, among others. Organizations like Virtuoso (a group of luxury travel agencies worldwide), or ASTA (American Society of Travel Advisors) can give you some ideas. On an additional note, Machu Travel Peru is a member of these high organizations among others else.
Even these groups can enter, as mediators, to resolve a problem between a passenger with some of their members (of course, in the last case)
5. Interview personally the agent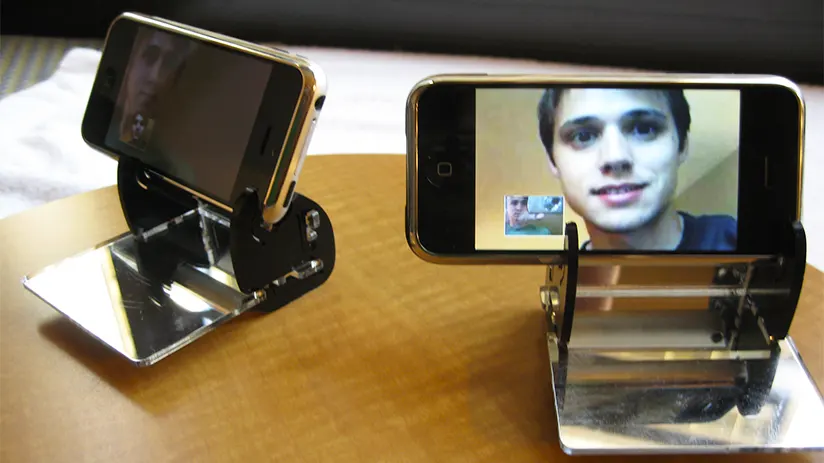 Once you find your travel agent (and through him, your travel agency), the communication will begin. The contact through emails could be good, but not enough. Knowing the face of your interlocutor will help to generate more trust (besides knowing that you are not talking with an Intelligent artificial)
Today, a conversation face-to-face between persons separated by miles of distance is possible. Digital tools like Google Meet, WhatsApp video, or Zoom help with this. Moreover, you will be able to ask questions directly and receive answers in real-time, without wait "answer emails". One info more, a trusting travel agent in Peru will take the initiative to set up a video meeting with you, and not the other way around.
6. Know his response time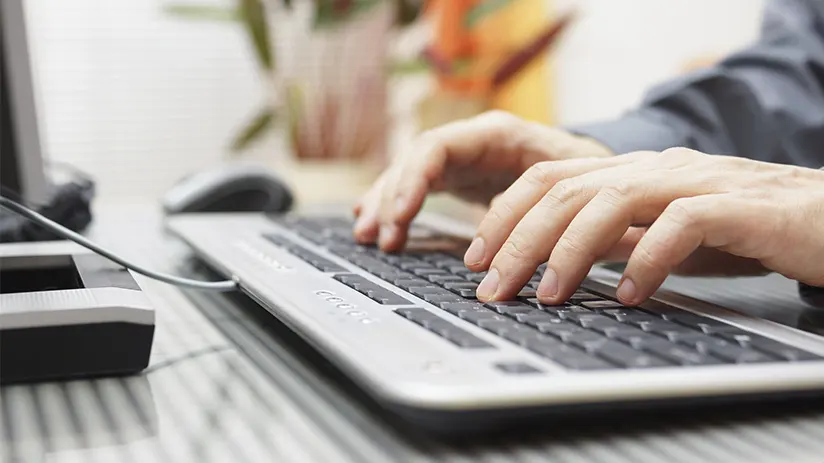 Of course, we know that video calls will be sporadic. Up 2 will be enough to know the travel agent. The rest of the contact will be through the mail. And the answer time to your inquiries will be crucial. For, example if Peru is safe to travel to, the weather in Cusco, or the exchange rate inter alia. Likewise, a dedicated travel agent will send you answers and information in the most concise way possible and in the shortest time. Without omitting any data about your requested tourist package. Transparency is also crucial. This will make you understand how important you are to the travel agent.
For this reason, many experts affirm that the period of answer about a requirement shouldn't exceed 1 day.
7. How he works under pressure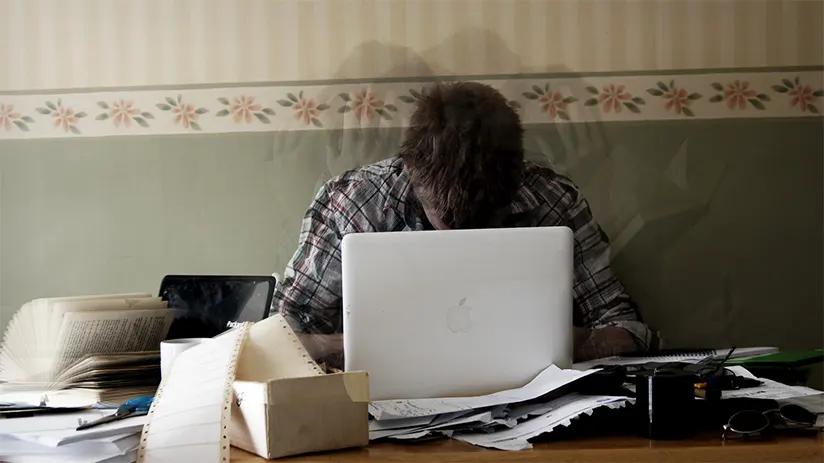 Generally, the travel agent is working under pressure. A last-minute offer for his client and trying to contact him can be martyrdom. And, this is only an example. Furthermore, during your Peru tour, he will resolve possible inconveniences on the route. Remember, he not only cares to sell but also makes sure of the good development of the itinerary. Thus, you will have to know his behavior under pressure. The more experience, the calmer he will face these situations. And you will also be calm.
8. She should understand your travel style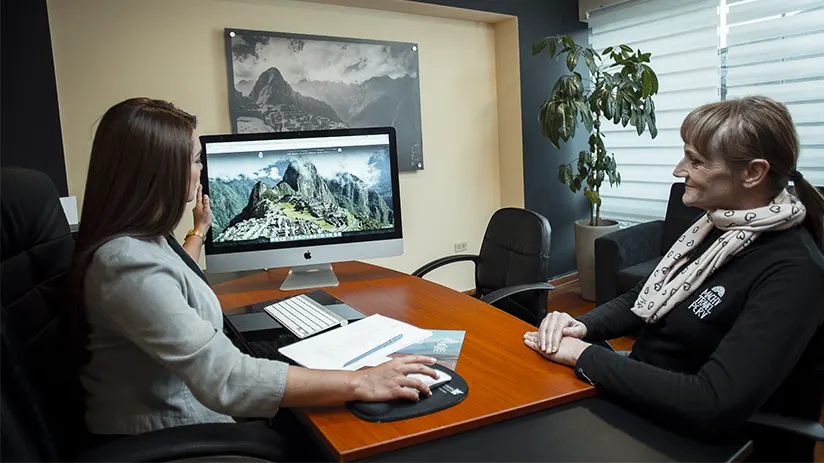 Finally, your desires and preferences have to be the main actors here. A good travel agent has to smell those tastes of yours. Like a bloodhound sniffing the trail of its prey. Smell you and purpose journeys regarding your preferences in Peru is a crucial step. Good previous communication and the correct answer will help with this. Happily, Peru has many options for all tastes. Hiking, trekking, surfing, and more for adventurers. On the other hand, Machu Picchu, colonial churches inter alia for those cultural lovers. Even, Ayahuasca sessions or "payments to the earth" for the mystics. Peru is endless possibilities and a good travel agent will know how to take advantage of it.
A JOURNEY OF A THOUSAND MILES BEGINS WITH A SINGLE STEP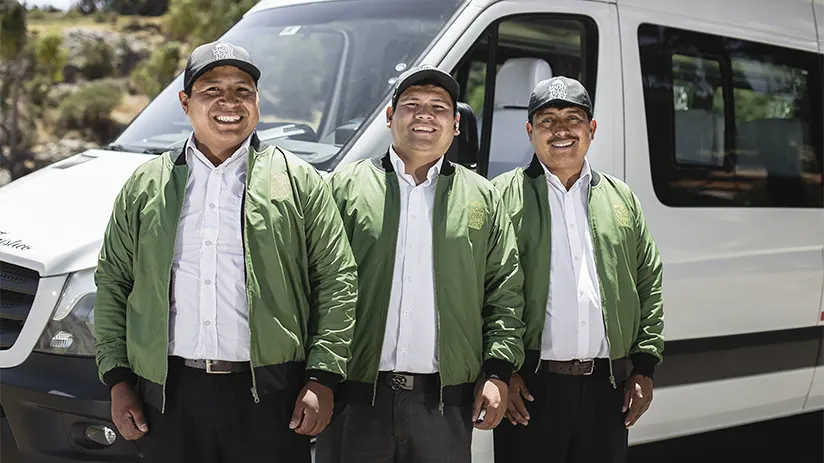 In conclusion, taking your time choosing a good travel agent is one of the main things to know before traveling to Peru. Moreover, if you are thinking travel to a long country like Peru. The care and personalization that they can give to travel proposals in Peru will be priceless. And, together with Machu Travel Peru experts, we hope we have given you the necessary tools to choose the correct one. However, if you want to skip these steps and find the correct travel agent, you can write us directly, and we will be glad to attend you.
---