The impressive and flourishing ecosystem of Tambopata belongs to one of the most significant, biodiverse, and iconic places in our Peruvian Amazon. Tambopata is not only a beautiful National Reserve, it is also a river and a province. It attracts many adventurous travelers who want to explore one of the most geographically and biologically diverse regions in the world. Therefore, traveling to Tambopata is essential to visit. Therefore, together with the Machu Travel Peru team, we have prepared an article. We have decided to elaborate on those points that you have to know when you decide to travel to Tambopata.
Tambopata is located in the southern region of Peru, in the city of Puerto Maldonado, capital of the Madre de Dios department. It stretches for miles around the Amazon; therefore, you will witness a vast and impressive landscape of wildlife, ancient trees, and rivers. For all adventurous people, Machu Travel Peru offers you an incredible and fantastic travel package to the diverse Peruvian Amazon. To travel to Tambopata is more than a pleasant vacation, it is a fantastic trip. We will provide you with some recommendations and tips to make this one of the most rewarding and exciting trips of your life.
The most important things to know to travel to Tambopata
ABOUT TAMBOPATA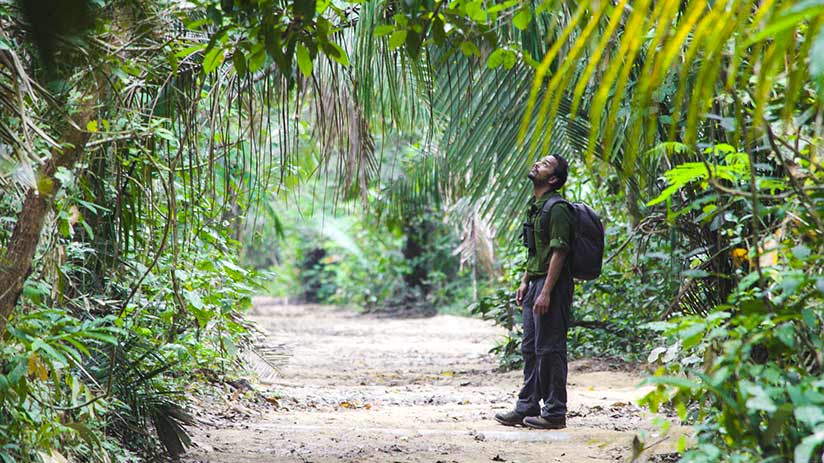 The Tambopata National Reserve is famous for the river of the same name that it protects. It is also one of the provinces of Madre de Dios in the Peruvian Amazon. Madre de Dios could be considered home to endless forests, lakes, meandering rivers, and abundant wildlife. But the real treasure inside this place is the Tambopata National Reserve. A refuge for endangered species and other specimens of exotic wildlife. It is also home to indigenous communities that promote convivial tourism. It is one of the most visited areas in the region by offering a unique experience within the Amazon.
This is very close to the city of Puerto Maldonado, the entry point to the different routes. This is where most travelers fly to start their jungle adventure tour. For those adventurers, they will also find a great variety of expeditions, accommodations, and luxury alternatives in the jungle. Being able to travel to Tambopata is, without a doubt, an adventure without parallel.
WHAT TO DO IN TAMBOPATA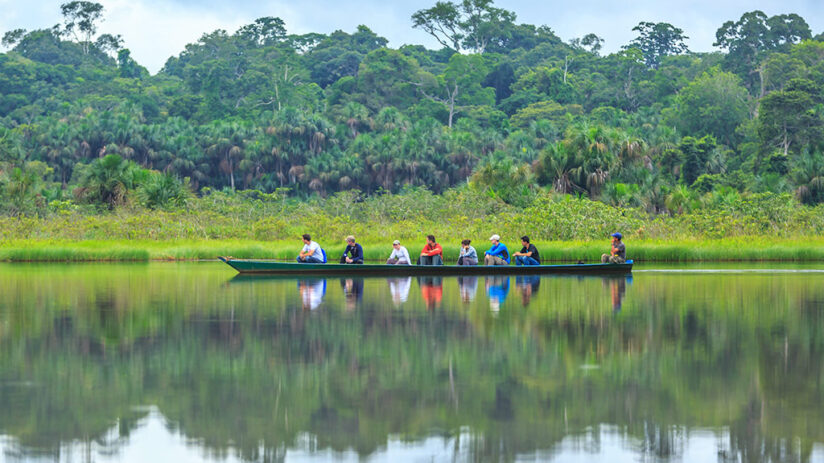 Nobody seeks to travel to Tambopata to just stay inside the shelter. It is true that this is one of the options. But there is so much to do and experience. If you want to travel to Tambopata, then it is impossible to get bored. Most hostel providers within the region tend to offer a wide variety of tours in addition. These include activities such as hiking, lagoon tours, clay lick visits, bird watching, and much more. One of the most captivating places is Lake Sandoval, located a few minutes from the Tambopata River. You will also have the opportunity to visit a wide variety of native communities and learn from them. If you want to know more about the lifestyle of these communities, go visit them!
HOW TO GET TO TAMBOPATA?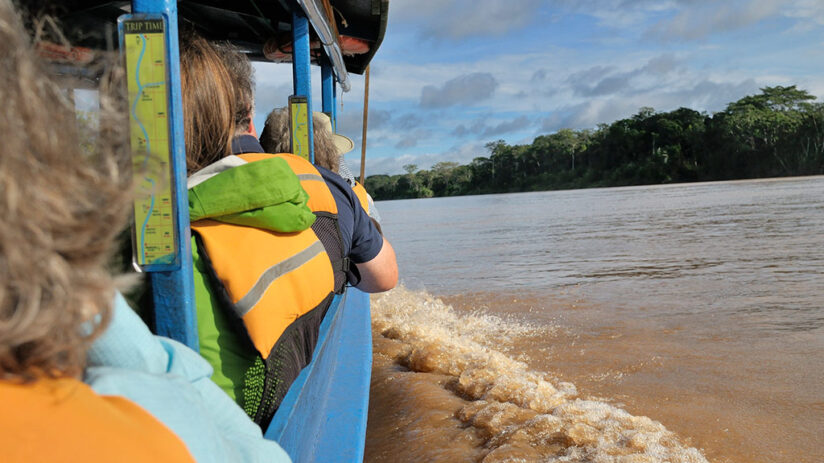 There are generally two main ways to go to Puerto Maldonado. It is necessary to get to this jungle city first to travel to Tambopata. Then after arriving at the city, you have to take a boat to the lodges.
BY PLANE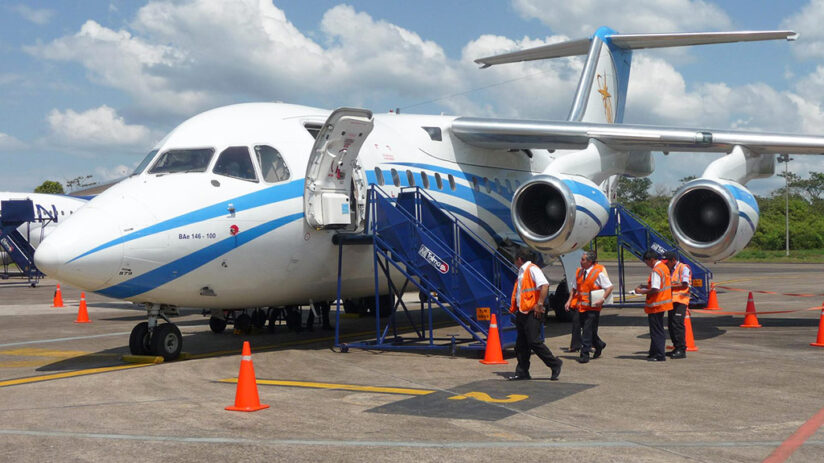 If you are looking to get to the reserve from Lima or Cusco, this is the fastest way. There are daily nonstop flights from Lima to Puerto Maldonado, this service takes approximately 1h 40min. In addition, there are also direct flights from Cusco that take approximately 55 min. From Puerto Maldonado, you can start your journey to the main luxury lodges and start your adventure. But from the city to the main hostels you will have to travel by boat. Only then will you be able to witness the breathtaking beauty of the coastline, mountains, and jungle.
BY HIGHWAY
But if you are in Cusco, it is quite easy to travel by road. This is the best way if you want to enjoy breathtaking landscapes and panoramic views of the Amazon. This is an attraction in itself. If you are looking to travel from Lima the route maybe even longer. The road trip leaves from Lima and takes the Transoceanic Highway, which will take you to Cusco, this road trip will take you all day. Once you have arrived in Cusco, you will continue with another road trip to Puerto Maldonado for approximately 10 additional hours. Please note that the road and passes are sometimes closed due to snow or muddy roads. So it is a good idea to find out about the status of these.
IN A BOAT
Once in Puerto Maldonado, the only way to travel to Tambopata and its main lodges is by boat. Don't worry, there are several comfortable motorized canoes that will leave you where your lodging of choice. Most of the lodges in Tambopata are located a few hours by boat from the port of the city. Boat schedules are designed to be available upon arrival of different flights. But don't worry, there are several security measures that guarantee your protection. Boat trips are great, and one of the favorite activities of many travelers.
BEST TIME TO TRAVEL TO TAMBOPATA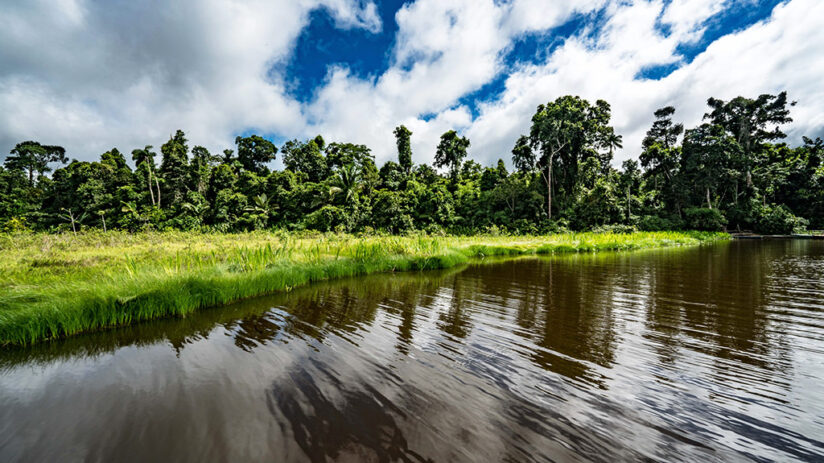 The Amazon in Peru is slightly seasonal, so to travel to Tambopata will be a matter of the traveler's preference. During the wet or rainy season, which starts in November and goes on into April (January and February are the rainiest months), you will get a great chance to find and see wildlife. The temperature will be cooler but there will be a huge number of mosquitoes, so take the precautions of the case. Also, due to flooding, most of the jungle trail will be affected by mud, in consequence, your exploring activities as well. However, the advantage to travel to Tambopata during this season is that you can easily see amphibians or reptiles. Also, for the high water level caused by rains, lagoons, and lakes are formed throughout the forest. So instead of hiking, you could go on different boat tours.
In the case of the dry season, which goes from May to October, you will have better trail conditions to explore the area on foot. Because trails can be much less muddy and clear. The pros of traveling to Tambopata in this season are that you can see many macaws and parrots on the clay licks because they are nesting. Therefore, they will be more active. Thus, this is a great opportunity to see colorful birds, chicks, and nests!
TAMBOPATA BIODIVERSITY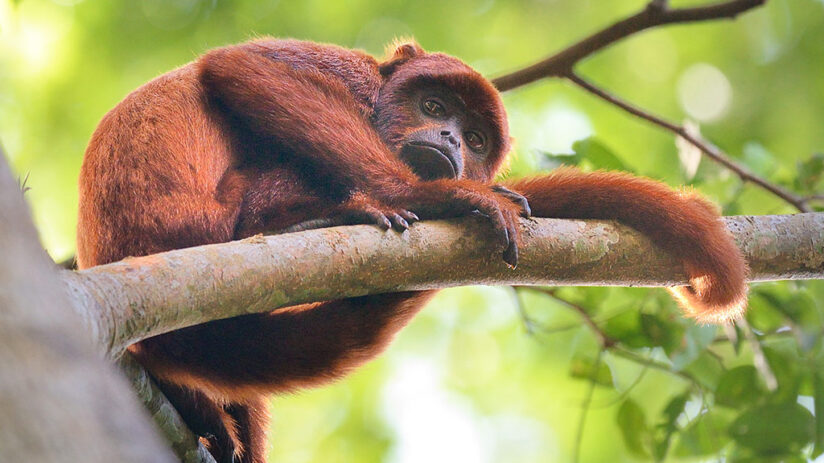 Tambopata's habitat is one of the well-preserved and most biodiverse areas on the earth. It contains hundreds of species of plants, mammals, insects, reptiles, amphibians, butterflies, and birds. Different types of trees and oxbow lakes (a U-shaped lake, which creates a free-standing body of water); even monkeys, caimans, and much more. This is indisputably one of the highlights when you travel to Tambopata. Remember that during the dry season, clay licks will be filled with several brilliantly colored birds such as parrots and macaws. They gather daily for feedings in order to get nutrients for themselves and their offspring. A beautiful wildlife spectacle will be in full fledge!
Another interesting attraction is the rock formations that develop in the river banks. The birds in Tambopata such as macaws, parrots, and falcons offer a magnificent spectacle of sound and color, especially very early in the morning. And at night, mammals such as wild pigs and tapirs appear. Peruvian amazon offers a high level of diversity. Thus, Tambopata is guaranteed to be an extraordinary and educational travel experience.
OTHER USEFUL TIPS
To enjoy traveling to Tambopata, it is necessary to take a few things into account. For example, it is highly recommended to obtain good travel insurance coverage before starting the different tours of the Amazon. Another great recommendation is to get your ticket at the Puerto Maldonado National Protected Area Service. This is open from Monday to Friday from 7:30 a.m. to 1:00 p.m. and then reopens from 3:00 p.m. to 6:00 p.m. On Saturdays, you will find it open from 9:00 a.m. to 12:00 p.m. You must also bring your passport with you. And keep in mind that to enter the Tambopata National Reserve, it is necessary and mandatory to go with a qualified tourism agency. You can also visit it if you are on a tour in Tambopata offered by the different lodges or in a group led by a professional guide.
"THE MOST DANGEROUS WORLDVIEW IS THE WORLDVIEW OF THOSE WHO HAVE NOT VIEWED THE WORLD."
As you will see, a trip to the incredible Tambopata region is a dream to fulfill. From enchanting settings to adrenaline-filled activities. The options are many and it is up to you to live this incredible adventure. We hope together with the experts from Machu Travel Peru to have been helpful. If you want to know more about how to travel to Tambopata, you can consult with our qualified advisers. We have a lot of experience in guided tours within the jungle region. And it would be a pleasure for us to help you fulfill the trip of your dreams.
---