All Peruvians are proud of our historical richness, ancient culture, stunning topography, biodiversity, and many more wonderful treasures. All these details attract lots of visitors from all over the world each year. So, it's not a surprise that Peru is one of the most popular destinations in South America. Although we boast of having the legendary Inca citadel of Machu Picchu, the magical Lake Titicaca, and the imposing Colca Canyon, there are other interesting destinations that you have probably never even heard of. For this reason, planning a trip to Peru must be filled with off the beaten path vacation ideas and Machu Travel Peru will give you lots of them.
If you are interested in discovering some of the unusual sights in Peru, the first thing we recommend you as part of our "off the beaten path vacation ideas" is to be daring. Be prepared for some cool adventures and off the beaten path destinations… you won't be disappointed!
Flying the Nazca Lines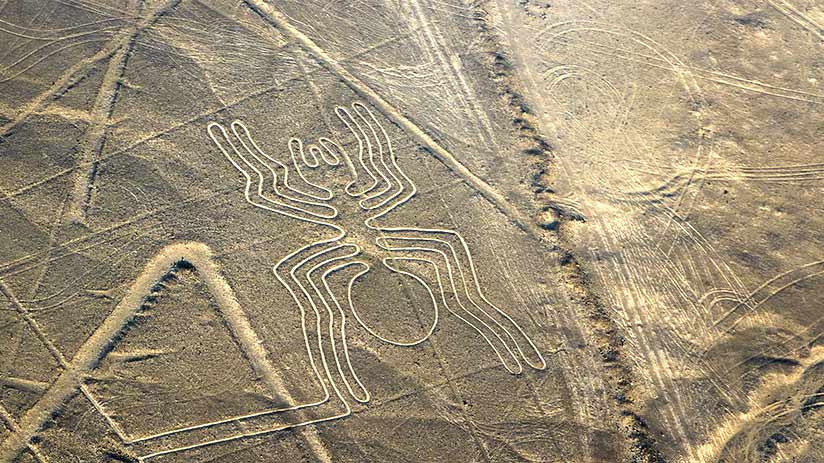 Peru is filled with beauty and mystery, the perfect combination for enthusiastic travelers… The Nazca desert plains are where the mysterious Nazca Lines take place. But what are the Nazca lines? They are glyphs carved into the flat sands of the arid plain that range from wildlife (hummingbird, monkey, whale, etc.) to geometric designs. They were created with sheer precision.
First off, the Nazca people were an ancient civilization formed from 100 B.C to 700 A.D near the south coast of Peru. Its remains and artifacts left a good deal of evidence about how they lived. According to historians, they created an interesting piece of engineering work on an irrigation system and a series of fascinating lines. There are some theories about the Nazca Lines creation but nothing clear, there are different possibilities. One of them is the Nazca people created the lines seeing gods in the sky. Clearly, Peru is wrapped in a mystical and mysterious mantle…
Doubtlessly, Nazca Lines are one of the most interesting off the beaten path vacation ideas. The best way to view them is from the air. Flights over the lines are scheduled all year-round, but the best time to visit Peru and experience this adventure is between November and March. During these months, there is a small probability of rain. Write down: Morning flights are the best; there is less turbulence and no haze. 
Besides, you can also explore nearby Paracas National Reserve and Ballestas Islands which are biodiversity-rich places.
Climb and zip-line at the Via Ferrata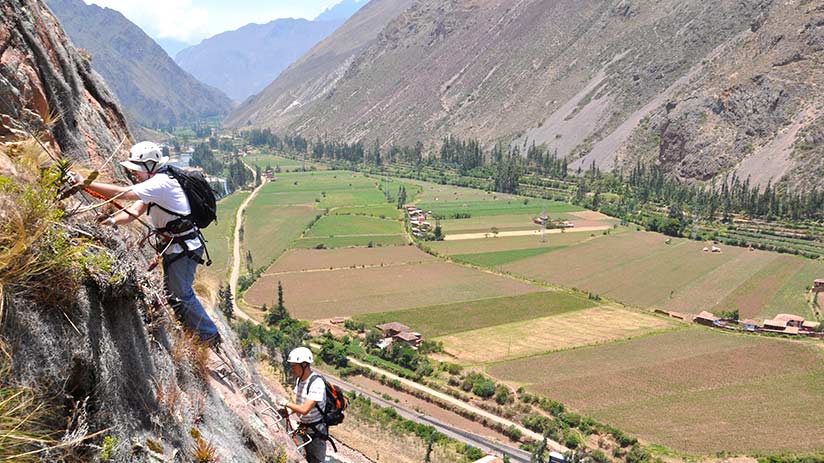 As we mentioned before, the country's topography provides a vast terrain for adventure tours. If you really want to have an off the beaten path journey, you must be disposed to try this kind of mind-blowing experiences. 
A via Ferrata is an established climbing route with a safety system installed. So, you don't have to worry about anything unless you have a fear of heights. You will climb up 400 meters via Ferrata and descend the mountain taking six ziplines (from 150 meters to 700 meters) to your starting point at the bottom of the mountain. During this adventure, you will witness breathtaking panoramic views of the Sacred Valley of the Incas, in the city of Cusco. If your Peru itinerary includes a peaceful place, well, there is nothing more peaceful than flowing through fresh air and the good energy of the Andean mountains.
Explore the Peruvian Amazon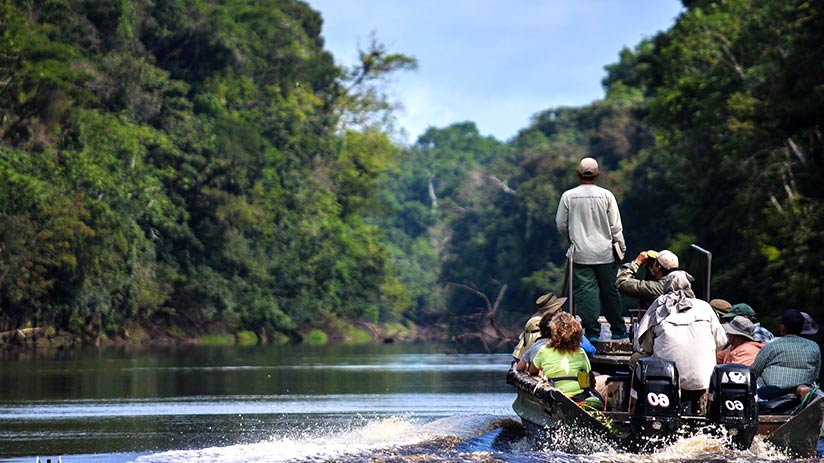 Our impressively rich Peru has the second-largest portion of the Amazon rainforest after our neighboring country Brazil. It covers 60% of the whole country, in other words, we have one of the most biologically diverse and unique areas on the planet. The main gateways are Puerto Maldonado and Iquitos. Iquitos can be only reached by boat or plane, and it is possible to reach Puerto Maldonado by bus, but we always recommend flights since the road infrastructure is quite poor.
The vivacious Amazon, with its abundance of flora and fauna, offers tons of things to do, such as canopy walks, swim with pink dolphins, night excursions and many more. An Amazonian journey is very exciting, filled with never-before-faced adventures. They stir up nice emotions and feelings. Besides, there is something fascinating and peaceful about sleeping in an open cabin in the middle of the jungle while birds sing and monkeys hoot in the distance. Really exciting, right? So, get ready to get up close with wildlife!
On the other hand, there are some things you should be aware of during your trip, your Peru Travel safety. Thus, check the vaccinations you need to take before starting your journey. Malaria and yellow fever vaccines are recommended when traveling to the Amazon.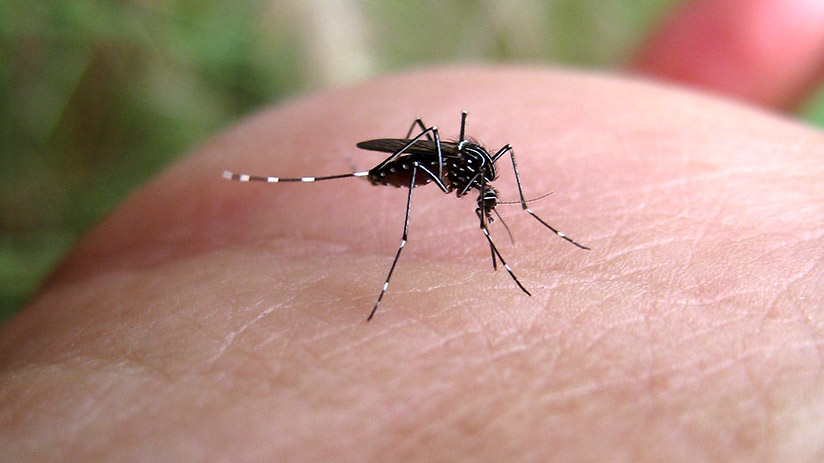 Peru offers a myriad of experiences and places -epic deserts, stunning beaches, deep canyons, high-altitude lakes- to create a wonderful journey, but many travelers just tend to be headed toward the most famous archaeological wonders. There are many fascinating places of great interest which pass unnoticed and remain unexploited in relative obscurity… Now you know that there is more to see, the fascinating beauty of this country is waiting to be part of your "off the beaten path vacation ideas"
---