The beautiful city of Cusco sits in the middle of a valley not far from the rainforest, so there is a host of fresh produce to enjoy, including bananas, apples, and tropical fruits like mango and papaya. The city of Cusco is one of the most popular tourist destinations in South America, with many thousands of visitors each year, so if you are a vegetarian, the city has many excellent vegetarian restaurants. And that is why together with Machu Travel Peru we have prepared a small article about the best vegetarian restaurants in Cusco. So if you plan to travel to Cusco you will surely not go hungry.
The bustling city of Cusco has many cobbled streets, narrow and hidden alleys. In addition to a beautiful main square and an architecture that for some, reminds them of Europe. People often arrive in Cusco and never leave, choosing to stay and establish their life in the Inca city. The atmosphere of the city attracts people from all over the world. In the past traveling to Peru as a vegan was not always easy. But in contemporary times and thanks to the growing popularity of vegetarianism, this is changing. In Cusco, there are many options and in this article, we will give you some of the best available.
Some of the best vegetarian restaurants in Cusco
GREEN POINT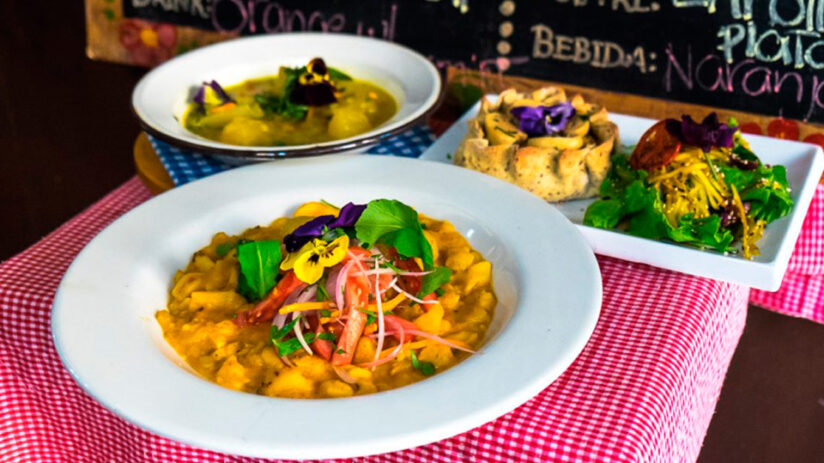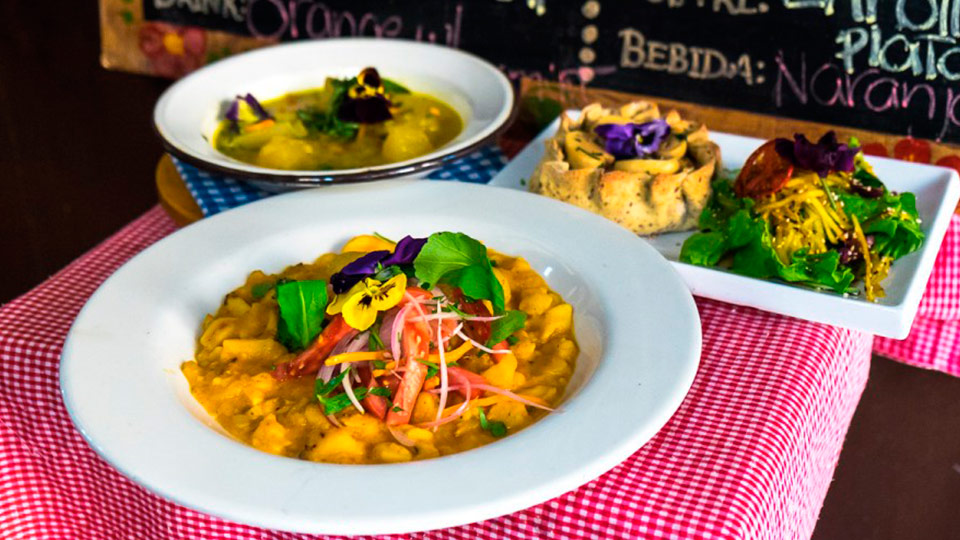 The first one we will introduce is the Green Point Vegan restaurant. This magnificent vegetarian restaurant is located in the San Blas area of Cusco. Green Point is a charming totally vegan restaurant where you will find an endless selection of food. The menu includes delicious fresh juices, healthy appetizers, great soups, salads, and some really delicious desserts. The food inside the restaurant is recognized as one of the best, even if you are not a vegetarian. Its presentations, ingredient choices, and flavor appeal to all types of audiences. It is a small and well-decorated restaurant with really affordable prices. The restaurant is usually full and you may have to wait for a table, but if you love fresh food and Peruvian superfoods, the wait is well worth it.
GOVINDA LILA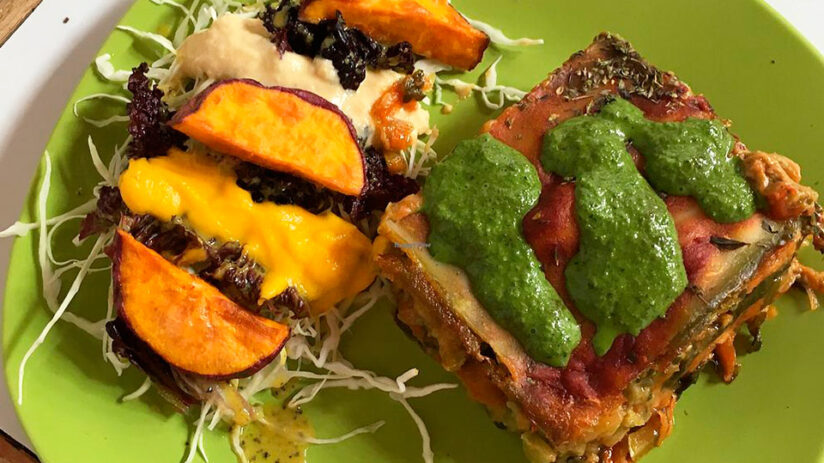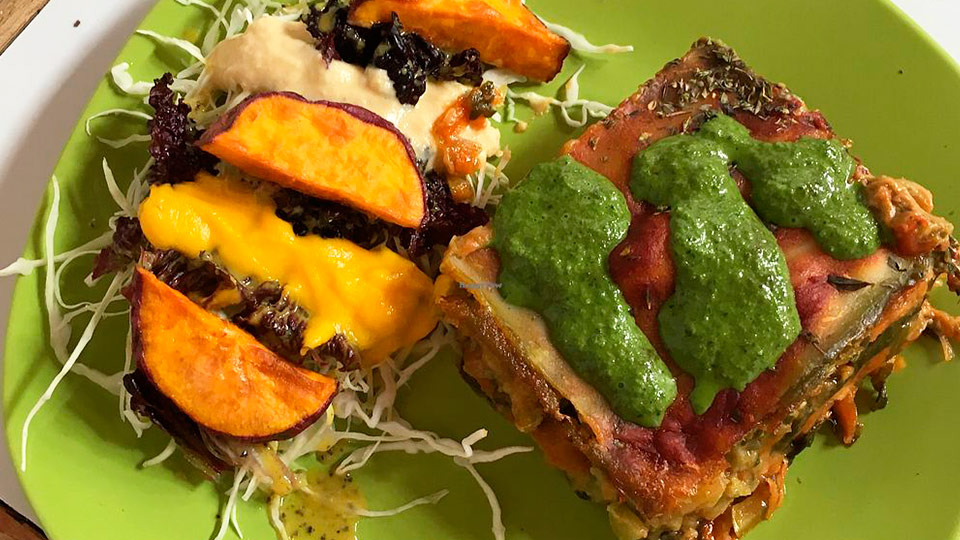 Another great little place is Govinda Lila. For an authentic and unusual experience, Govinda Lila is an excellent alternative. This vegetarian restaurant in Cusco is located, like others, in the San Blas district. This quaint place is a bit hidden and you may need to search hard to find it. There is a vegan lunch for around $ 3 US. The food is simple and delicious, the owner Mama Lila is very warm and welcoming and her soups are probably the best in the area. Besides, it is very close to the San Blas market. A great excuse to buy a few things and then enjoy a delicious healthy lunch. While it is true that the prices are cheap you can be sure that the food is not, try it. After enjoying the many things to do around Cusco, a delicious lunch in this place is an excellent idea.
GREENS ORGANICS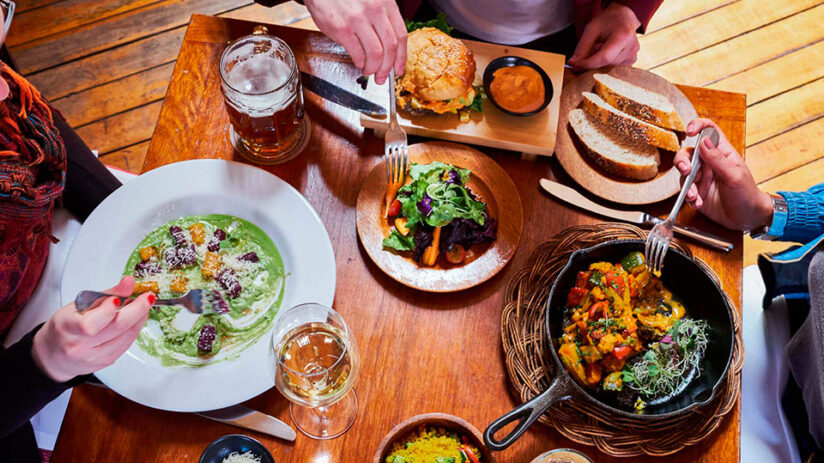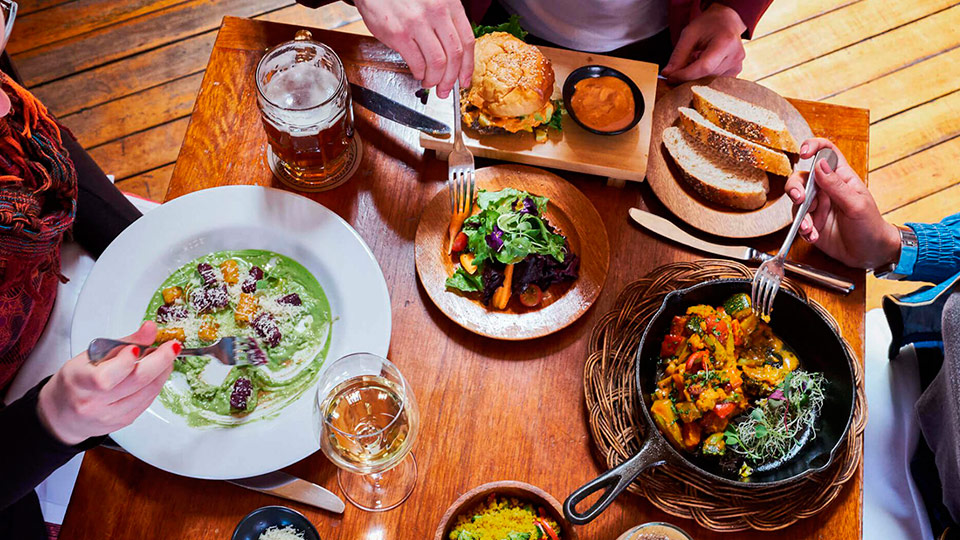 Very close to the Cusco main square you can find Greens Organic, one of the best vegetarian restaurants in Cusco. This is where everything on the menu is made up of 80 to 100 percent organic ingredients. Also, this is one of the most elegant vegetarian restaurants in Cusco. Since it is located on the second floor of an old colonial house. This is restored and also, like other buildings in Cusco, has a beautiful balcony where you can appreciate the views of the city.
Greens organic offers something for everyone. It has options for vegans, gluten-free and non-vegetarian eaters as well. The olive bruschetta is delicious as are the curries and desserts like the mango ravioli, which have to be eaten to be believed. Greens Organic is a bit more expensive than the other restaurants, but the food is fabulous and the staff is very friendly, so try it for a delicious dinner.
GRANJA HEIDY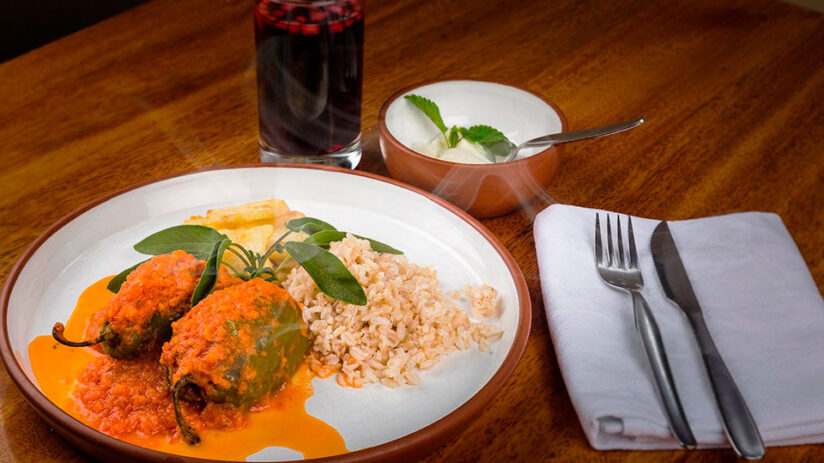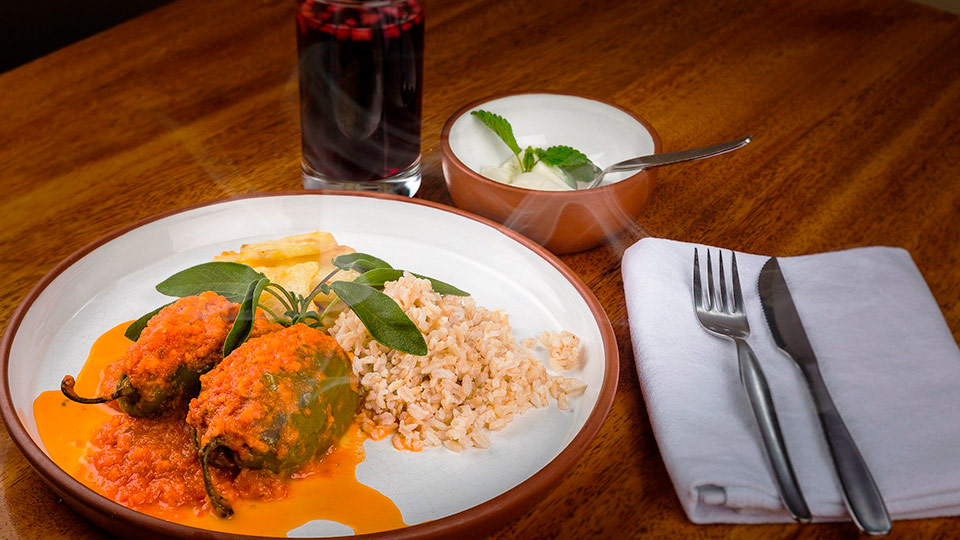 The German-owned Granja Heidy has something for everyone. It is not an exclusive vegetarian restaurant, but its menu does have a section for vegetarians. With tourism in Peru growing rapidly, it is not surprising to see foreign-owned restaurants. This is the case with Granja Heidy. Its owners are a German couple who have lived in the Imperial City for decades. Using local products, the restaurant serves Peruvian food but in a healthier direction. Most of their dishes are fresh and with great Peruvian and European influences. Every noon there is a set menu that includes soup, a main dish, and a drink. Downstairs is very attractive and has many plants giving the illusion that you are in a magical garden. A starter of salad or quinoa soup and a delicious main dish will leave you satisfied for the rest of the day.
LA BODEGA 138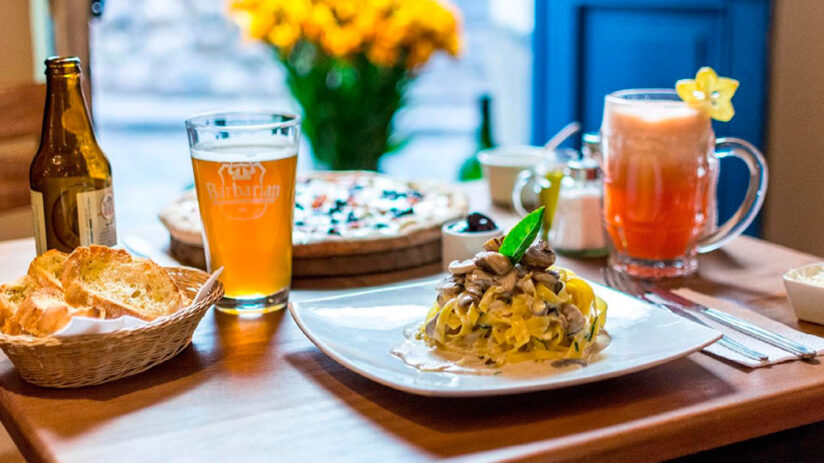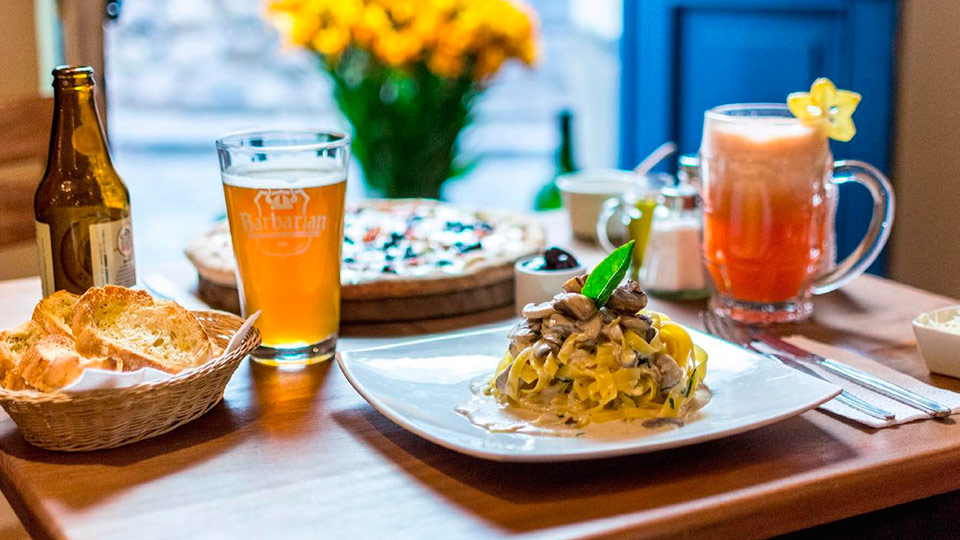 Not all vegetarian restaurants in Cusco have European influences. A great example of this is La Bodega 138, a clear Italian restaurant with great vegetarian options. Perfect to enjoy a delicious pizza after a busy day. Baked pizzas are the specialty of this incredible restaurant. You can choose from some of the menu options or prepare a customized vegetarian pizza with up to 5 toppings of your choice. The meatless pasta options are also worth trying. The menu also features great salads made with organic vegetables. And if you like, you can complement your order with some of the various craft beers. If you are looking to enjoy an incredible vegetarian dinner after a long city tour in Cusco, this is your best option.
PRASADA THE VEGAN TEMPLE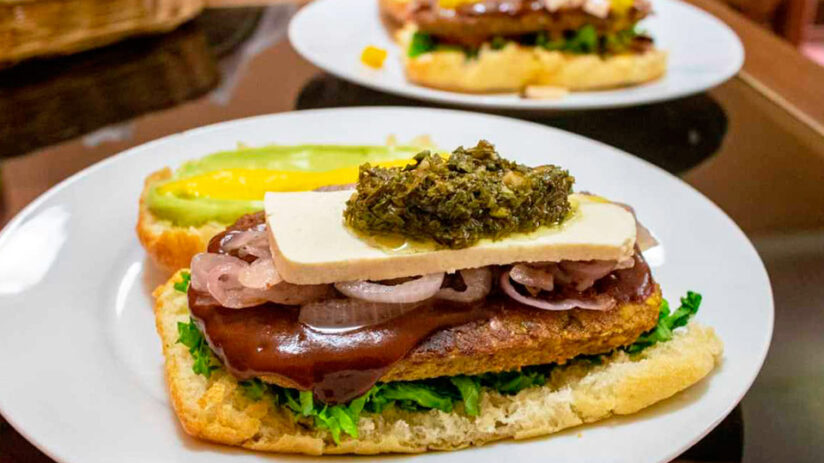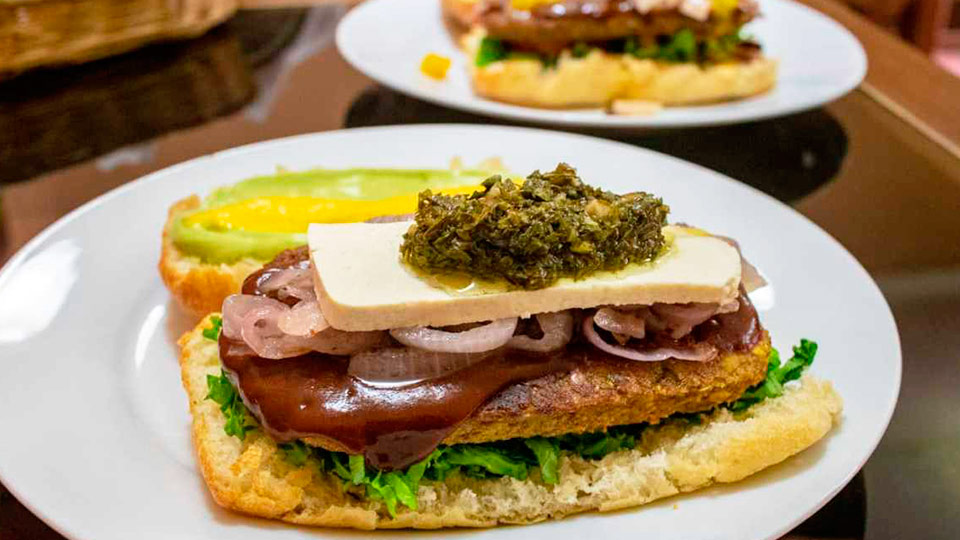 If you are looking for something with a more homemade flavor, Prasada has it all for you. This is a simple cafe that specializes in veggie burgers, tacos, falafel, soups, sandwiches, and salads, all at great prices. However, what makes Prasada more special is the fruit juices. Any combination you can think of is sold here and they are all served in the largest glasses you will see in Cusco. Being able to know one of the most famous places in Peru like Cusco and enjoy an establishment with vegetarian food is one of the best combinations. The establishment is more like a yoga studio than a restaurant. It has low tables and cushions to make you feel at home. We highly recommend trying the veggie burger with its respective dressings and sauces. An alternative that you cannot miss.
"IT TAKES NOTHING AWAY FROM A HUMAN TO BE KIND TO AN ANIMAL."
In conclusion, within Cusco, vegetarian options abound. And as we are talking, new projects are being taken into account. With the increasing demand for new establishments, it would not be surprising to see many more vegetarian restaurants in Cusco. We hope together with the experts from Machu Travel Peru to have been helpful. Keep in mind that this is just a glimpse of everything you can experience in Cusco. Additionally, numerous restaurants generally include vegetarian options and alternatives. If you want to know more about our gastronomic tours, you can consult with our qualified team of advisors.
---