The bustling city of Cusco has many cobblestone streets, narrow hidden alleyways, and a beautiful main square and to some it is reminds them of Europe. People often arrive into Cusco and never leave, choosing to stay and set up their life in the Inca city, the ambiance of the city attracts people from all over the world. Cusco is located in the middle of a valley not far from the rainforest, so there is an abundance of fresh produce to enjoy such as bananas, apples and tropical fruits such as mango and papayas. The city of Cusco is one of the most popular tourist destinations in South America, with many thousands of visitor every year, so if you are a vegetarian the town has many great vegetarian restaurants, so if you plan to travel to Cusco you surely will not go hungry.
In the past traveling to Peru, as a vegan is not always easy, but in Cusco there are many choices and in this article, we will give you some of the best available.
The first we will feature is Green Point Vegan restaurant in the San Blas area of Cusco, this delightful restaurant is all vegan so the choice of food is endless. Then menu features fresh juices, healthy appetizers, great soups, salads and some really delicious desserts. The restaurant is generally full and you may have to wait for a table, but if you love fresh produce the wait, we be worthwhile.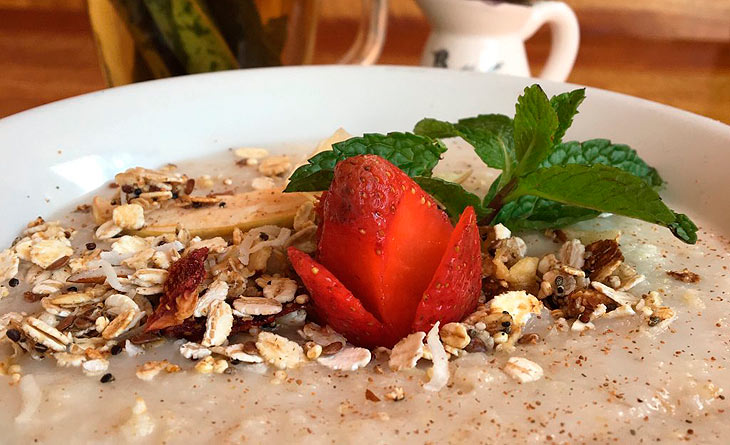 Another great little place is Govinda Lila, again in the San Blas district of Cusco, this quaint place is tucked away and you may need to look to find it. There is a vegan lunch for around US$2. The food is simple and delicious, the owner Mama Lila is very warm and welcoming and her soups are probably the best around. While the prices are cheap but the food is not so try it.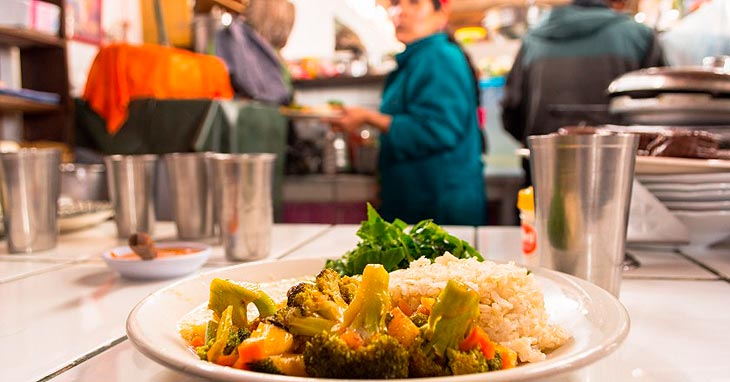 Sitting close to the Plaza de Armes is Greens Organic, where everything on the menu is 80 to 100 percent organic. Greens organic offers something for everyone with choices for vegan, gluten free eaters and non-vegetarians. The Olive Bruschetta is delicious as are the curries and the desserts like mango ravioli which to eaten to be believed. Greens Organic is a little more pricy than the other restaurants but the food is fabulous and the staff are very friendly so try if for dinner.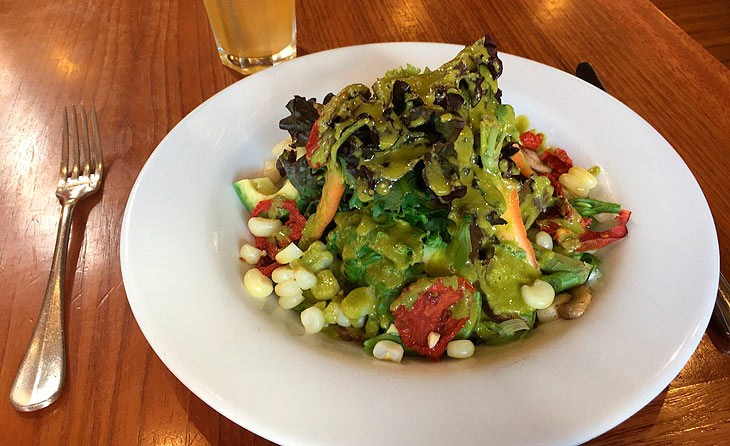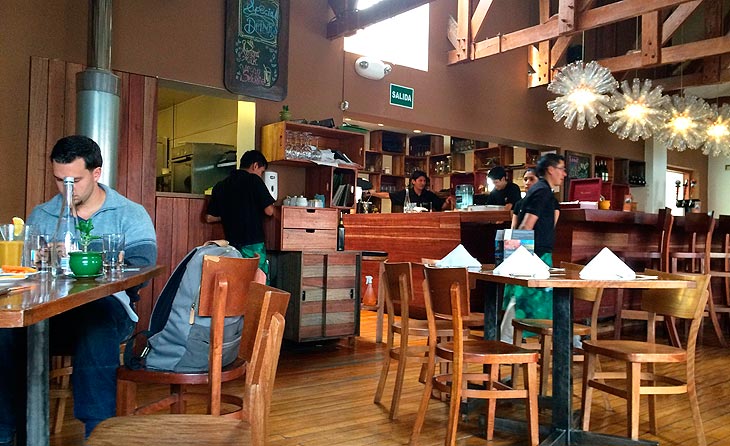 The German owned Granja Heidi has something for all tastes. Using local products, the restaurant serves Peruvian food but made healthier. Every lunchtime there is a set menu featuring soup, main course and a drink. Downstairs very attractive with many plants giving the illusion that you are in a garden. A starter of quinoa salad or soup and a delicious main will make the rest of your day happy.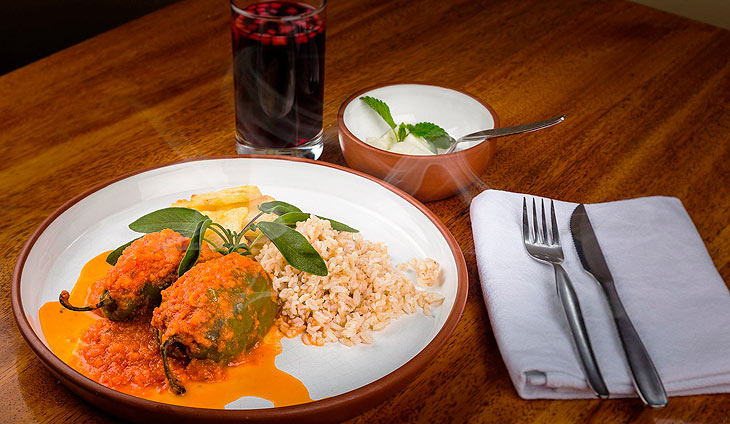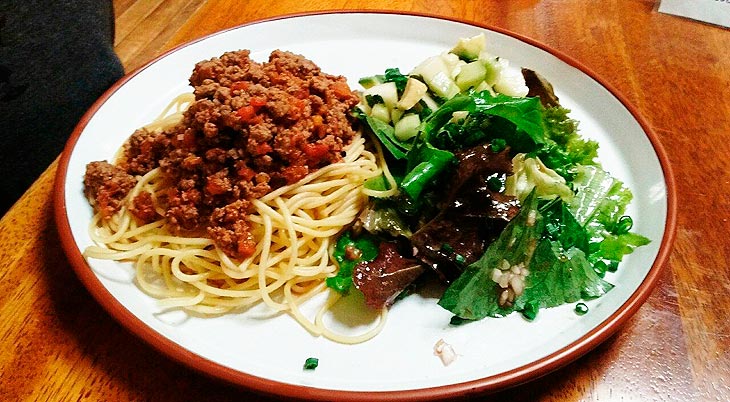 The delightful Prasada has two locations and is a simple café that specializes in veggie burgers, taco's, falafel, soups, sandwiches and salads all at great prices. However, what makes Prasada extra special is the fruit juices, any combination that you can think of is sold here and they are all served in the largest glasses you will see in Cusco.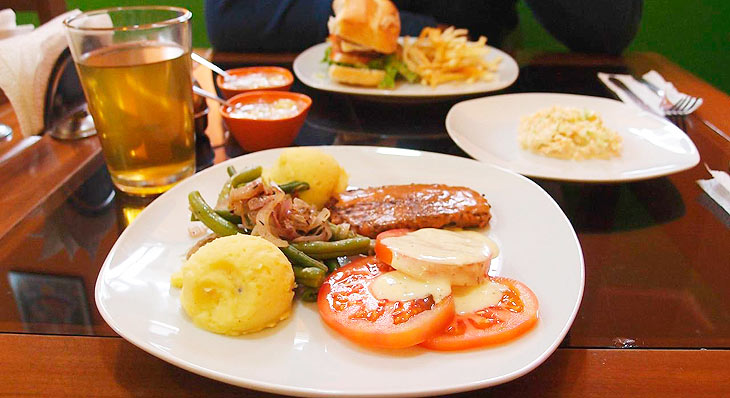 A very popular restaurant with the visiting international tourist is Jack´s Café in Choquechaca Street, featuring one of the best veggie burgers in Cusco, the banana pancakes and French toast are a great breakfast choice. This restaurant is not only for vegetarians but meat lovers will also enjoy this café.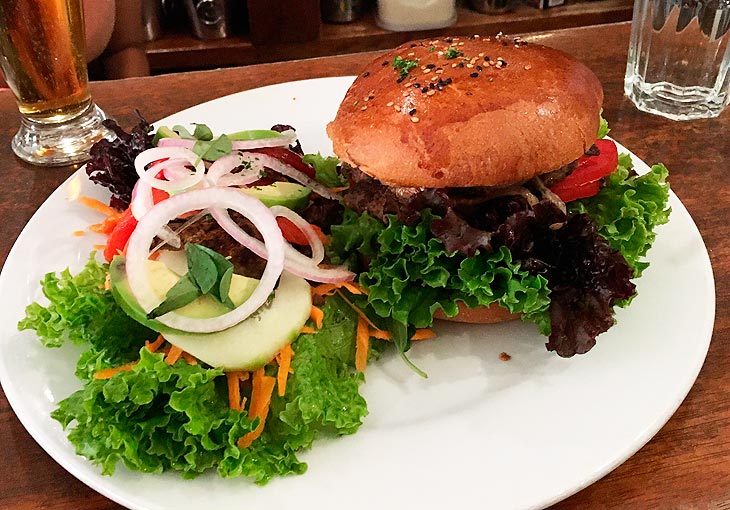 If you love your soups then the tiny little restaurant, Mr. Soup is for you, not all the soups are vegan but the ones that are will delight. When it is cold outside this warm cozy restaurant is just the ticket. The menu features simple veggie soup but also a curry udon and a pac pow. All the soups are served with either rice or bread to fill your stomach and leave you satisfied.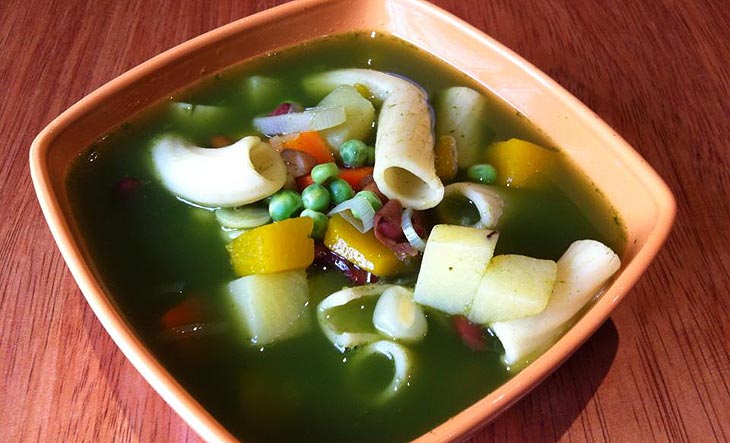 In Cusco and all over Peru the choice of street food is amazing. In the morning, you should try the porridge like drink that is made from quinoa with apples. Served on most street corners and costs only s/1 for a glass. These local women also have many other special tasty drinks to enjoy in the early morning along with freshly made sandwiches, a great breakfast for less than US$1. Freshly squeezed orange juice is available everywhere and if you have the time go to one of the local markets and get freshly prepared juices which normally comes with a second glass but you will have to ask.
So if you are worried about the food offerings on your next Peru holiday or luxury vacation, do not worry there are many amazing choices, too many to name in this article. However, rest assured you would not go hungry here in Cusco.
---