The wonderful ruins of Machu Picchu are one of the best shows and attractions in Peru. There is no denying that this complex surrounded by peaks and mountains is one of the most incredible views to appreciate. Not for nothing was it classified as one of the seven wonders of the modern world. And we know that words and photos cannot always sum up this incredible site. Every professional or amateur traveler has always wanted to set foot in the renowned Machu Picchu. And the Machu Travel Peru team knows that there are many reasons to visit Machu Picchu.
And how not to do it? With the most outstanding views of a lost city of the Incas. All this added to the mysteries that surround this complex, it is understandable to want to visit and experience it. Thanks to our many years of offering private and personalized tours, we know how confusing it can be for tourists to explore the Wonder of the World. That is why together with Machu Travel Peru we have prepared a small list of how to get there and some important reasons to visit Machu Picchu. In this way, you will feel motivated to know this site without parallel.
The best reasons to visit Machu Picchu citadel and how to visit it.
WHEN TO VISIT THE CITADEL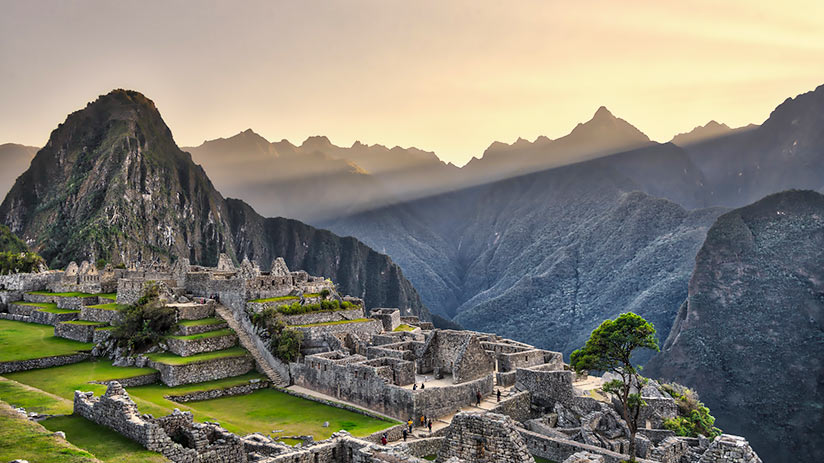 In general, if you want to visit Machu Picchu, the complex is available all year round. But it must be taken into account that its climate is divided into two very marked seasons that usually coincide with the tourist seasons. For example, from October to April the rainy season runs and normally coincides with the low tourist season. While the dry season runs from May to September and this coincides with the high season for tourism. Keep in mind that the Peruvian weather is very unpredictable, so the best time to go to Machu Picchu will depend a lot on your taste and availability.
If you are one of those who likes quiet visits without so many people around, the low season may be ideal for you. Even if you are planning to enjoy a honeymoon in Machu Picchu, it is best to organize your trip away from the high season. If you choose to stay in Aguas Calientes, you will have the option of arriving much earlier than all the influx of tourists.
THE DEPARTURE POINT OF CUSCO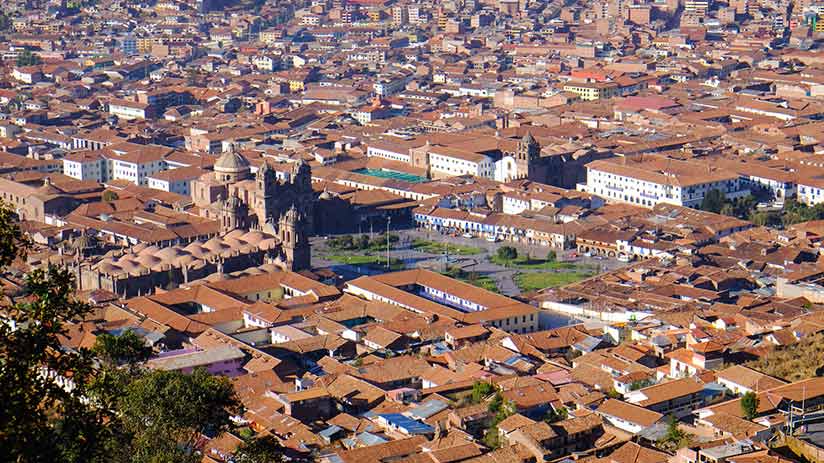 The Imperial City is the starting place for different Machu Picchu vacations. Whether you travel by plane or bus, Cusco will be a mandatory stop for those adventurers looking to tour the well-known Inca citadel. One of the best options is to choose to stay a few days while touring the city and its different attractions. You will also have the opportunity to acclimatize to the height of the city.
In this way, when you go up to Machu Picchu, you will be prepared for everything. In Cusco, you will find hotels, resorts, and boutiques for all types of budgets. And whether you are looking for exclusive or more classic options. The Sacred Valley that surrounds the Inca citadel is another imposing place to visit before your tour. Before embarking on your adventure, be sure to take a tour of the different archaeological ruins and traditional villages. If you plan to visit Machu Picchu, you will most likely pass through the beautiful Imperial City.
ACCLIMATIZATION BEFORE VISITING MACHU PICCHU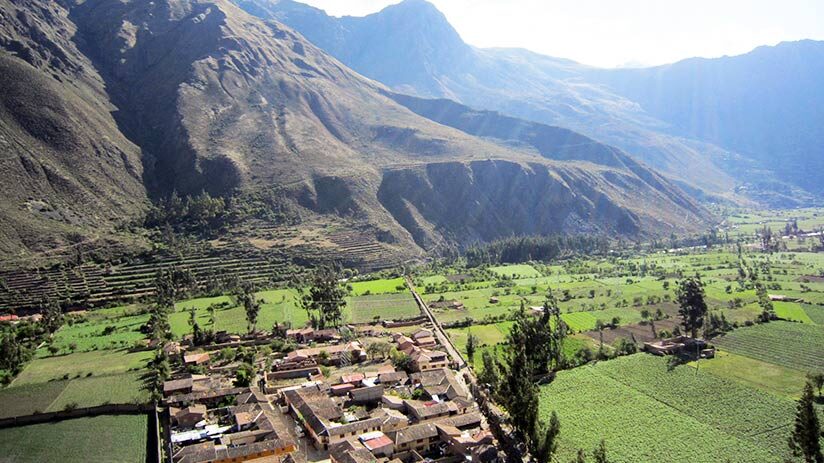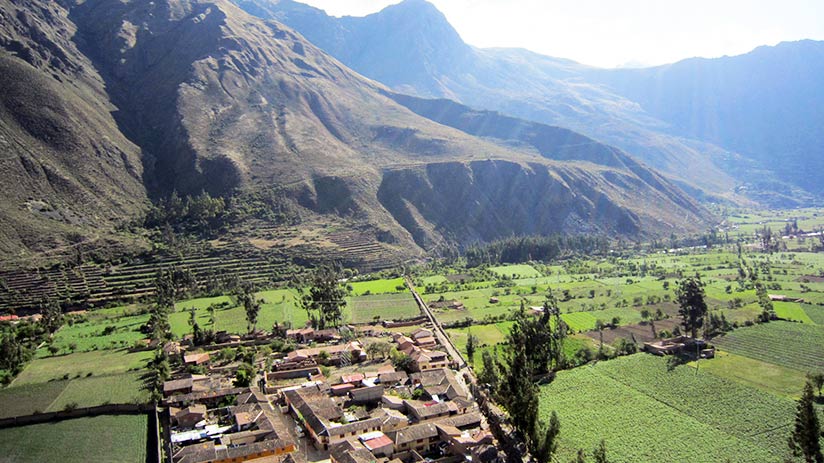 Wherever you come from, it is surely lower than in Cusco (3,400 meters). Machu Picchu is located 2,430 meters above sea level, which can be a bit high if you have never been to high-altitude destinations before. Unless you plan to stay in Cusco for a few days, we recommend that you immediately go to Aguas Calientes (2,040 meters) or the Sacred Valley (2,900 meters). These places are at a lower altitude and will facilitate your acclimatization.
You can take advantage and stay in Aguas Calientes taking the train to Machu Picchu, or you can go by bus to the Sacred Valley to rest around the most wonderful landscapes. This will help you minimize the unpleasant effects of altitude sickness, such as headaches, fatigue, and nausea. So when you want to visit Machu Picchu, you need to be in shape and condition to tour the complex. Besides, it is highly recommended to avoid very heavy meals and great efforts during the first day. It is also advisable to drink Mate de Coca. Take advantage of your first days to relax and prepare for the great adventure that is Machu Picchu.
FROM CUSCO TO MACHU PICCHU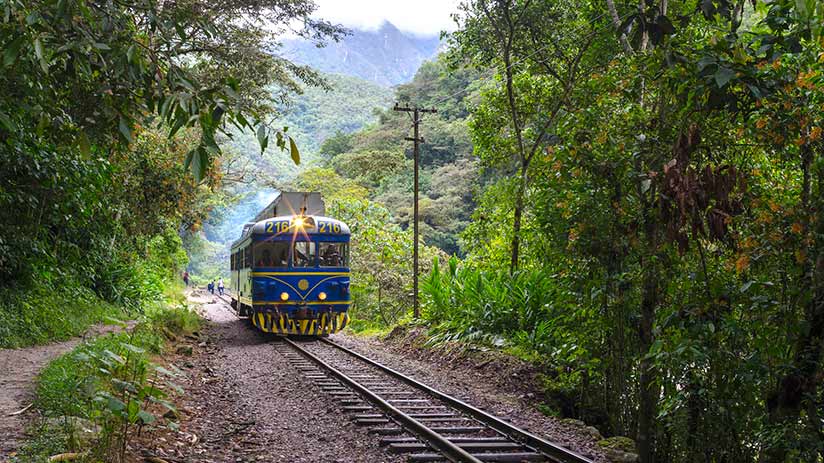 To go from Cusco to Machu Picchu there are two main ways to get there. You can take a beautiful train trip to the town of Aguas Calientes or you can choose the well-known Inca Trail. Regularly, in all Machu Picchu tours, you can opt for the train option unless indicated otherwise.
The train ride is a trip with panoramic views that lasts about 3 ½ hours approximately every way, it goes within the Urubamba River through the Sacred Valley and can have exclusive, luxurious, or classic options. Keep in mind that the train will leave you in Aguas Calientes, where you will have to take a bus or take a walk to the entrance of Machu Picchu.
The other option is to take the classic Inca Trail, which is a hiking trek lasting 4 days and 3 nights. The Inca Trail is one of the most incredible and famous hiking routes in the world. Those who choose to visit Machu Picchu with the Inca Trail, are usually rewarded with wonderful views. The Inca Trail generally ends at Inti Punku, the original gateway to the Machu Picchu map.
HIKE OR TRAIN?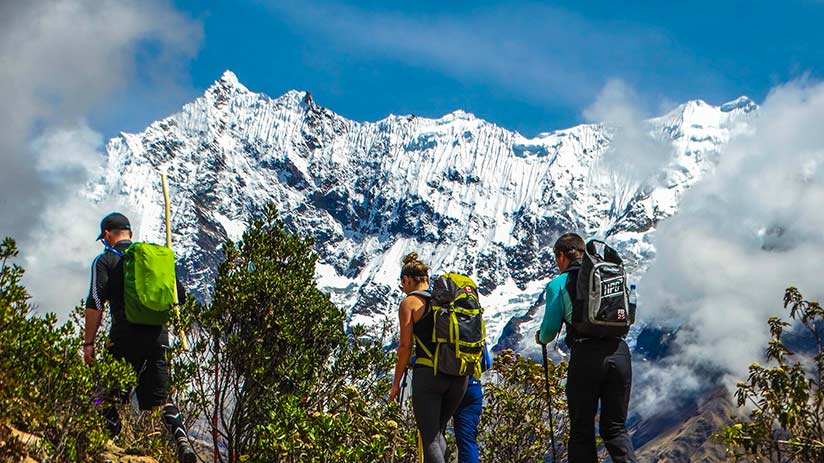 Now between these two options, which is the best? This will depend a lot on the inclination of the client. Because if you are looking to make a one-day visit, perhaps the train is the best option. But if you have time available, the Inca Trail is an opportunity without parallel.
To be able to hike to Machu Picchu is to be able to complement your visit with additional views and archaeological ruins without comparison.
But if you are looking to put aside effort and adventure, you can choose a luxurious and exclusive train journey through the wonderful Belmond Hiram Bingham. This travel service offers all the comforts that a 5-star hotel provides but onboard a train.
ARRIVING IN AGUAS CALIENTES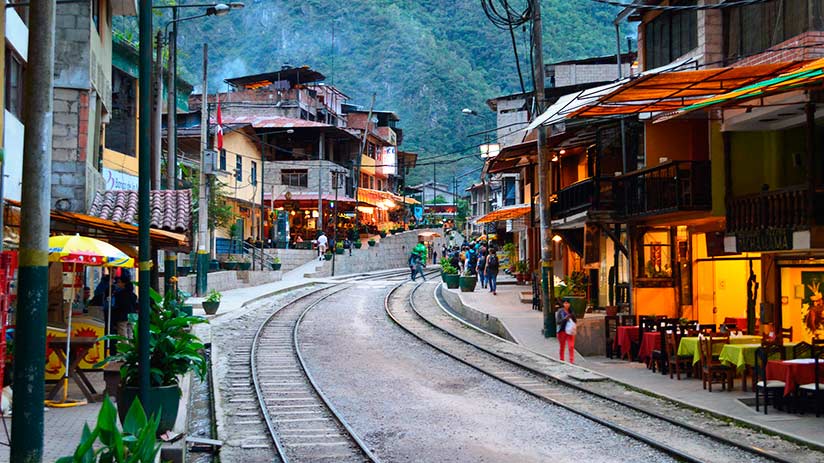 Also known as the town of Machu Picchu, Aguas Calientes is a small town that stands before the Wonder of the World. It is a perfect place to eat something delicious and recharge before starting your guided tour. You can stay in an exclusive and luxurious place like the Inkaterra Machu Picchu Pueblo or the Belmond Sanctuary Lodge. Both are unparalleled lodging options that can complement your tour.
There are many things you can do before exploring the archaeological complex. You can choose to visit the hot springs in Aguas Calientes or enjoy a traditional Andean meal. When you are at the entrance to Machu Picchu you can hire a certified guide to explain the different Machu Picchu facts. The guide can not only show you the different areas of the Inca citadel but also explain the reason and function of the different constructions. Now, if you find yourself planning a trip to Machu Picchu within an exclusive tour, the guide will be included in your trip.
RESERVATIONS FOR MACHU PICCHU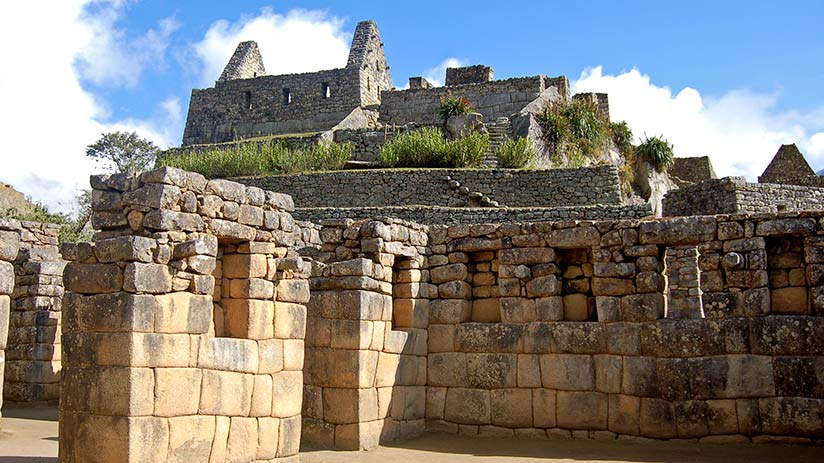 Whether you want to tour the citadel or do a complementary hike like the Huayna Picchu mountain or the Machu Picchu mountain, you will need some Machu Picchu reservations. You can do them together with an operator or tourism agency. They will provide and cover all the details such as transportation, accommodation, guide, lunch and much more if you wish. Keep in mind that to visit the Wonder of the World you will need to make your reservations months in advance because we are talking about one of the most desired places by tourists and adventurers. Machu Picchu tickets usually run out very quickly, so reserving them about six months in advance is the best way to reserve your place.
SOME REASONS TO VISIT MACHU PICCHU
THE MYSTERY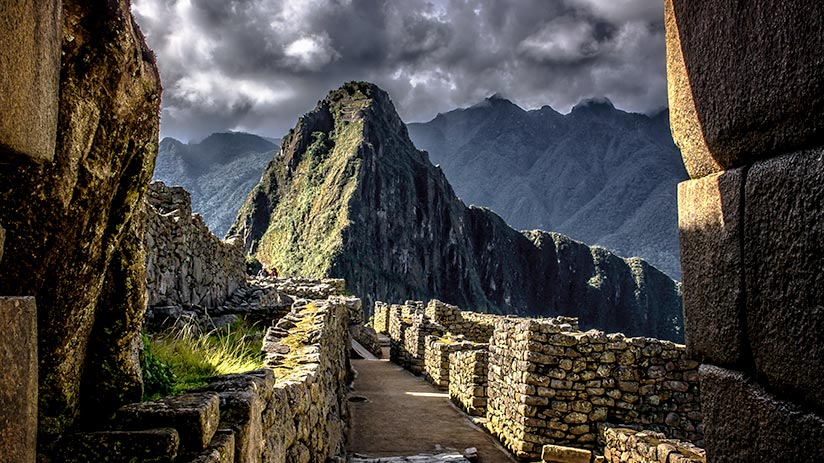 Despite being one of the Inca ruins in the best condition, its function is still debated among various archaeologists. Some believe that Machu Picchu was built as the property of the great Inca Pachacuti. Although it is also considered to be a place of pilgrimage, where the Incas paid tribute not only to the Inca leader but also to the different spirits that inhabited the area. Today you can choose to do the same pilgrimage route on the Inca Trail. The mysteries of Machu Picchu are one of the best reasons to visit the Inca ruins.
THE ARCHITECTURE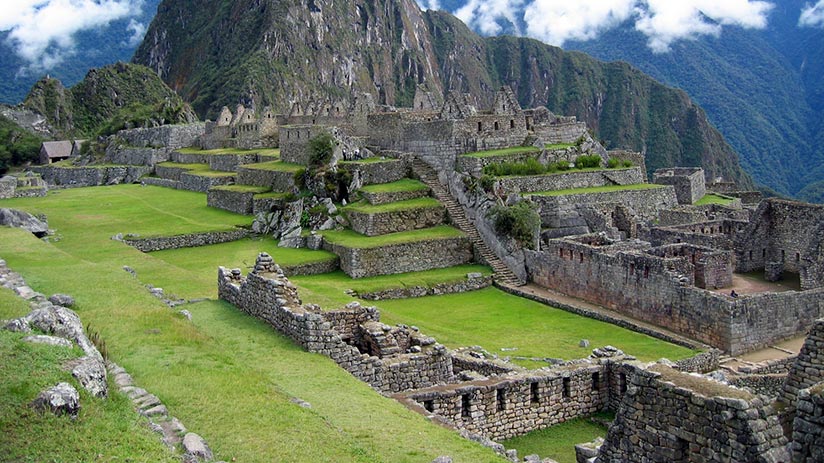 If you plan to visit Machu Picchu, its architecture is one of the aspects that does not go unnoticed. The precision and engineering capacity is very impressive, even more so when one takes into account that the citadel was built in the middle of the clouds. The Incas cut stone blocks without the need for a mortar. The different stones in its walls and constructions are so tight that not even a blade fits between them. The architecture of the site is evidence of the great structural integrity despite the years. The citadel has survived earthquakes, torrential rains in the middle of the mountain, and even mass tourism.
THE SIGHTS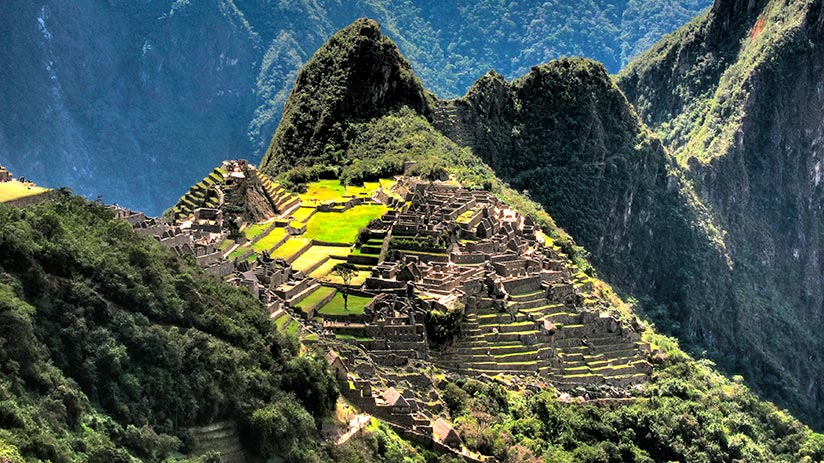 The beautiful Inca citadel stands at about 2,430 meters above sea level, making its views something to behold. The entire citadel is surrounded by imposing mountains and peaks (also known in the Quechua language as "apus", which means "sacred peaks"). And if the views of the mountains are not enough, you will get to appreciate the views of the surrounding valley. If you are going to visit Machu Picchu, its views are one of its most important reasons to do so.
THE HISTORY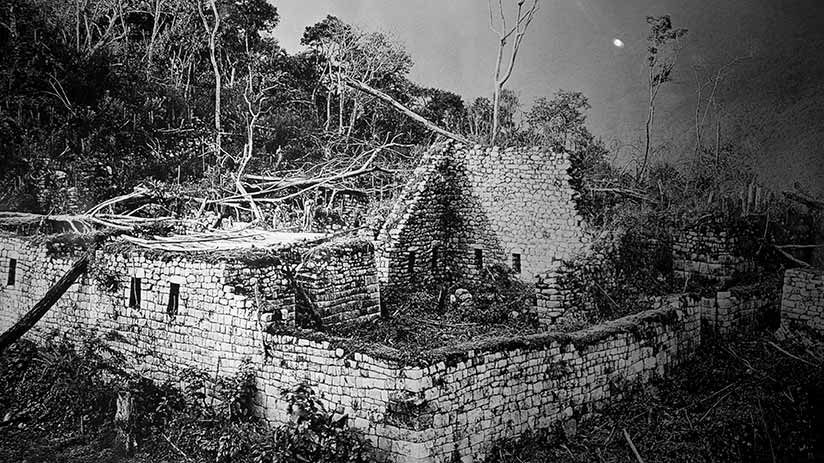 One of the great reasons to visit Machu Picchu is its great history. From the rise of the Incas to the fall of their Empire. The history of the ruins of Machu Picchu is very long and can be understood in various eras. It is believed that it was built during the 15th century and was abandoned one hundred years after its construction. It was not until the arrival of Hiram Bingham that the existence of this marvel of engineering became known.
THE INCA TRAIL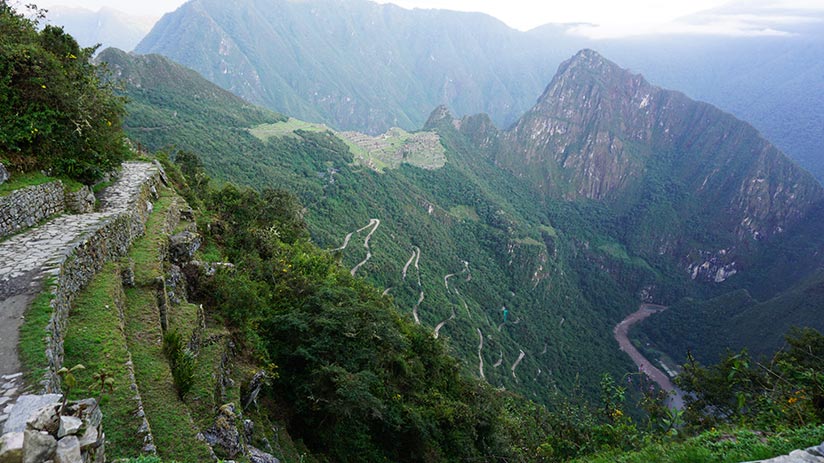 One of the most popular reasons to visit Machu Picchu is its popular hiking trail. The Inca Trail is almost as well known as the wonder of the world. This hiking route is chosen by hundreds of tourists every year, so much so that it is necessary to book months in advance. The hike goes through different abandoned ruins and surreal landscapes to take you to the Inca citadel.
THE CULTURE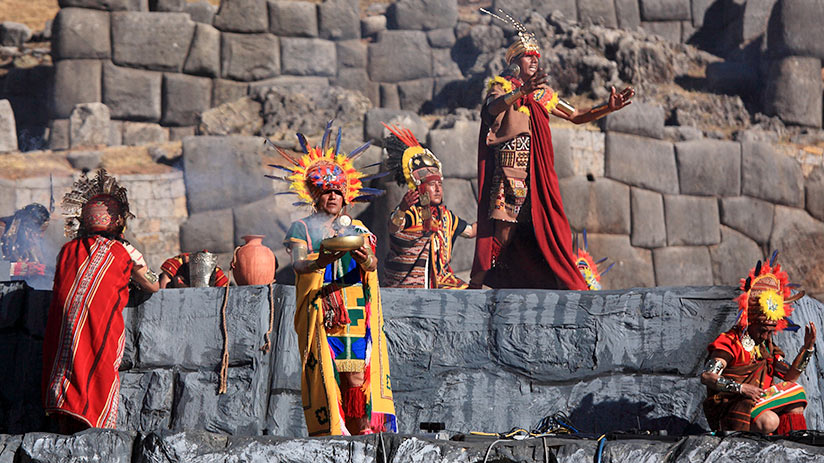 No Peru vacation would be complete without first knowing the vast culture that surrounds the country. Both Machu Picchu, Cusco, and all the surrounding regions are destinations rich in cultural aspects. Just as they have a great history behind them, they also have an extensive culture that involves aspects of their daily life. This combination of Andean traditions and Peruvian influences make culture one of the best reasons to visit Machu Picchu.
THE ADVENTURE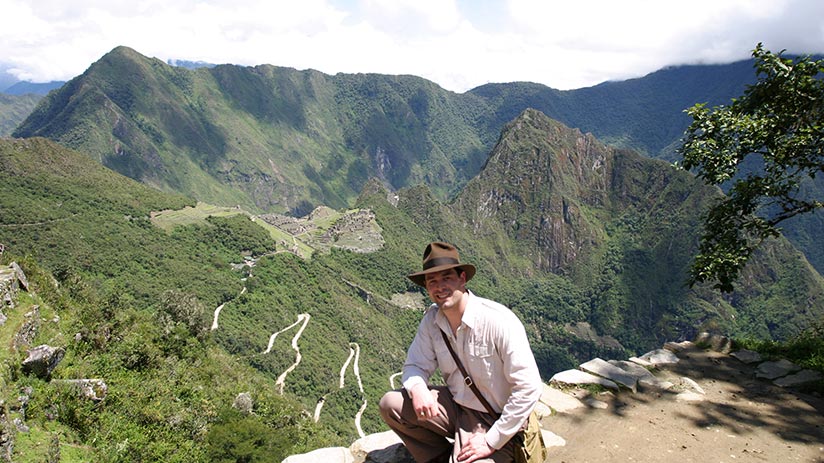 From the moment your eyes turn to Machu Picchu, you will feel that you are discovering ruins never seen before. The sense of adventure is undeniable. The natural landscapes added to the different old buildings will make you feel like Indiana Jones. The feeling of adventure is even greater if you have opted for the Inca Trail. Being able to visit Machu Picchu is an adventure from the beginning to the end.
THE MEMORIES
At the end of your Machu Picchu guided tour, you will understand what the fuss is about. The truth is that the vast majority of tourists who have stepped on the floor of the ruins, never forget their trip. Being one of the most coveted destinations by travelers and backpackers, it is normal to tell everyone where you have been.
THE PHOTO OPPORTUNITIES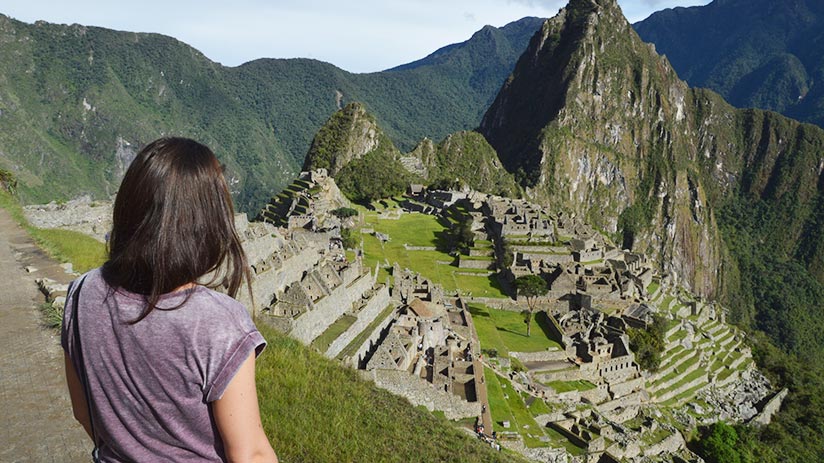 Being able to visit Machu Picchu is the dream of every photographer. With so many viewpoints to capture, the ideal photograph will be waiting for you. Wherever you put your camera, it will have different angles and unique perspectives. Keep in mind that the site is only available until 5 pm, so the sunsets at Machu Picchu are quite a challenge. It is a good idea to be careful with the abundant llamas that walk in your surroundings, as these are very photogenic and love the camera lens. Being able to photograph the Inca citadel is one of the best things to do in Machu Picchu.
IT WON'T BE HERE FOREVER
This World Heritage has no guarantee that it will stay with us any longer. No one can predict how long the citadel will be able to stand. With mass tourism doing its part, this Wonder of the World may not be with us forever. If you are looking for reasons to visit Machu Picchu, this is one. Take advantage of our tours in Peru and don't miss out on this marvel of engineering.
SOME TIPS TO VISIT MACHU PICCHU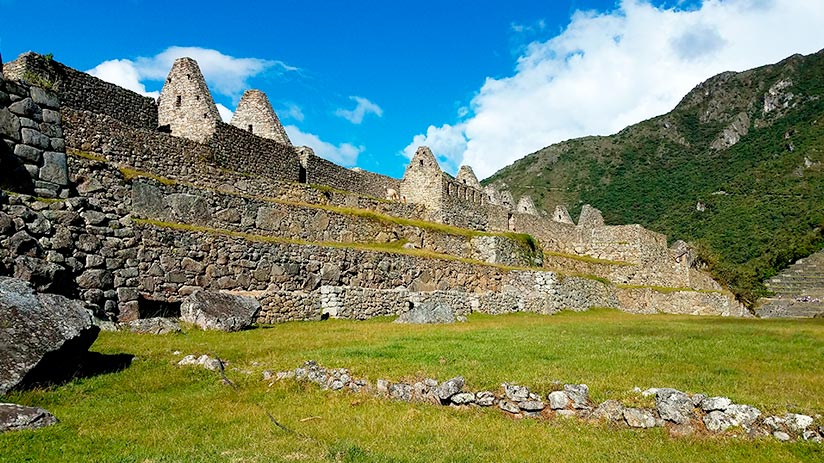 GET TICKETS IN ADVANCE
First of all, you will need tickets that you could get in addition to our packs. Don't think you are going to get them the day before, at some random place, you could get scammed or misinformed. Depending on the ticket or tourist pack, the experience changes. There are a lot of different packages including extra tours like hiking Machu Picchu. There are a lot of ways to get to Machu Picchu, you could buy the ticket and catch the train or if you are feeling adventurous you could trek it.
HAVE A GUIDE
If you are planning a trip to Peru, it's highly recommended to have a professional guide by your side. Not only for safety reasons but also because there's a lot to explain within the archeological site. It is not mandatory to do so, but you should know that you will miss a lot of great history.
BE INFORMED
When you visit Machu Picchu, having a guide it's the recommendation. But if you rather do the whole thing on your own, you should get informed. There are a lot of things to do in Peru, it's not only going to the Inca architectural site. Besides, on Machu Picchu, you could hike up to Huayna Picchu mountain. You can also see the sacred rock, visit the temple of the sun or just take a photo at the sun gate. But when it's the best time to visit Peru? You can visit Machu Picchu the whole year, but we usually recommend between April and October because is the dry season.
Keep in mind this is a cultural, archeological, and holy place. So when you are inside the ruins, do not walk on, step on or touch any of the walls. And when leaving, be sure to bring with you all bottles and pack out all trash, even organic. When visiting a place with so much history, the best is to be responsible.
BE COMFORTABLE
Remember we are not at the cinema watching a movie, you'll probably have to walk a lot. So if you are having a backpack on you, it shouldn't be a large one. You should bring water bottles, repellents if needed, and always bring sunblock with you. It's always safe to wear long sleeves and pants, so you don't suffer from the various bites of bugs flying around.
MAKE SURE EVERYTHING IS ON ORDER
Before you visit Machu Picchu, the best thing to do is to check that everything is there. If needed make a checklist. Look at your backpack, be sure to be light on weight, so carry only the essentials. Grab your tickets, and get ready for action. When entering and leaving, you should check everything's there and don't leave any trash over there. Let's be responsible in our journey.
HAVE FUN
Remember to have fun. Allow yourself time to walk and see the whole thing from another perspective, take photos and enjoy every bit of it. The walk inside Machu Picchu is spectacular and you can have a panoramic view to take photos or just enjoy the moment.
"IN THE VARIETY OF ITS CHARMS AND THE POWER OF ITS SPELL, I KNOW OF NO PLACE IN THE WORLD WHICH CAN COMPARE WITH IT."
In conclusion, visiting the beautiful Inca citadel is much easier when you book in advance. But we think that the best way to visit Machu Picchu would be to get prepared not only in advance but taking care of small details like your backpack or your clothes. Machu Travel Peru wants your journey to Peru and Machu Picchu to be an incredible one because we know how hard it can be to plan everything. Take advantage of this mesmerizing opportunity. And if you are ever in doubt, feel free to consult with your qualified team advisors. There's always someone willing to help you with great information or useful tips.
---