Visiting Machu Picchu is an important part of any Peruvian travel experience. How to get the best out of your visit should be top on your priority list. It is hard to put in words the Machu Picchu experience; this is one of the places on earth that needs to be seen to be believed. There are many decisions to be made but the first and one of the most important is how will you get to the Inca Citadel.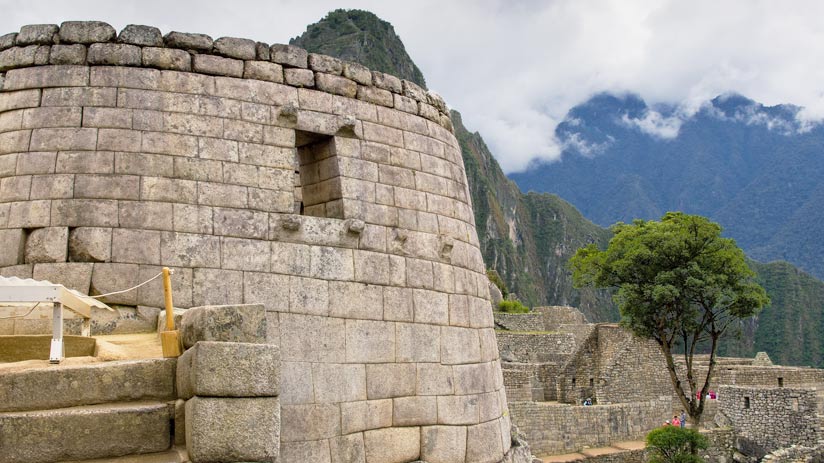 There are many Machu Picchu tours that you can buy that include all that you will need to arrive without a worry. This is the option that most people take and is usually one day up and back with all included. This may be fine for most people but if you like something different than there are other options.
Luxurious Train
You are able to catch the train and there are several different options available to you. The budget-friendly for most of us or the luxurious train ride to Machu Picchu is considered one of the great train journeys of the world, which is on the Belmond Hiram Bingham train. This will set you back some coin but if you have the opportunity it is a must not only for the train lover but also if you don't really like trains. If you have the time you simply must stay overnight in the nearby town of Aguas Calientes and enter Machu Picchu two days.
Know all the trains from Cusco to Machupicchu.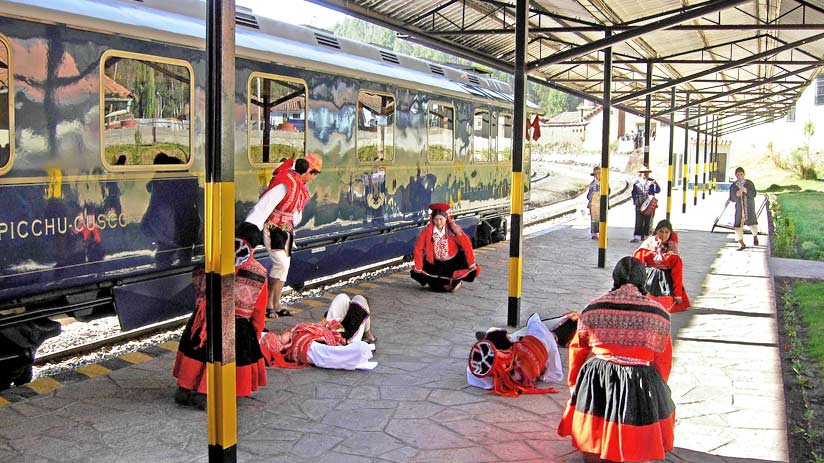 Inca Trail to Machu Picchu
If you are on the adventurous side why not take one of the many treks to Machu Picchu. The most famous is the Inca Trail, a four-day trek that will take you through cloud forests, past ruins and up close to some of the highest peaks in the Andes. This is not an easy trek and at times, you will wonder why you ever started but the rewards are many and you will finish in one of the most beautiful places in the world. There are longer treks that are for the hikers among you that also arrive at Machu Picchu, the sense of achievement you will feel when you finish any of these treks will far outweigh the pain felt while trekking.
Know other alternatives to the Inca Trail.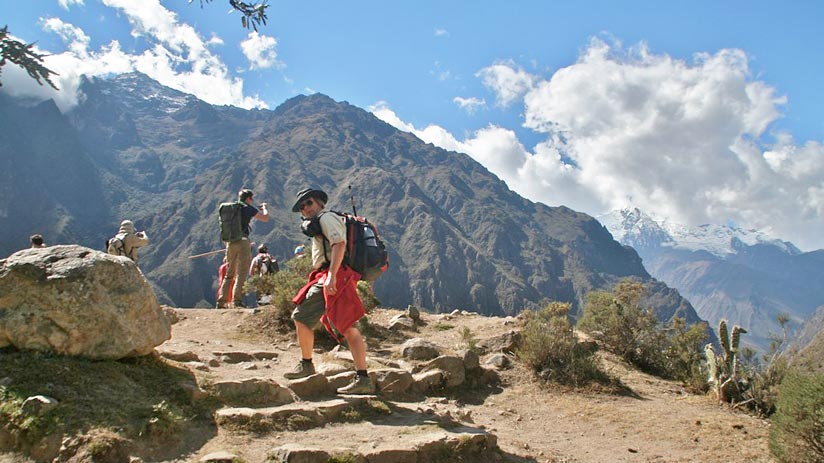 Once you arrive at Machu Picchu and have your guided tour, which is recommended to learn about the history of this site, there are other activities that you can do to have the best Machu Picchu experience. Located in front of Machu Picchu is Huayna Picchu. Many miss this wonderful trek and this is a real shame. Huayna Picchu has the best view of Machu Picchu and the hike up to the peak is a rewarding challenge.
Intipunku
As part of your Machu Picchu tours, you should try and walk up to Intipunku or as it is known in English as the Sun Gate. Here all the trekkers that have completed enter Machu Picchu. The round trip will take you around an hour, but on a clear day, the views of Machu Picchu are wonderful. Not far from Machu Picchu is the Inca Bridge, here is where the Inca Armies entered Machu Picchu. These days you are not allowed on the bridge but can view it from a viewing point close by.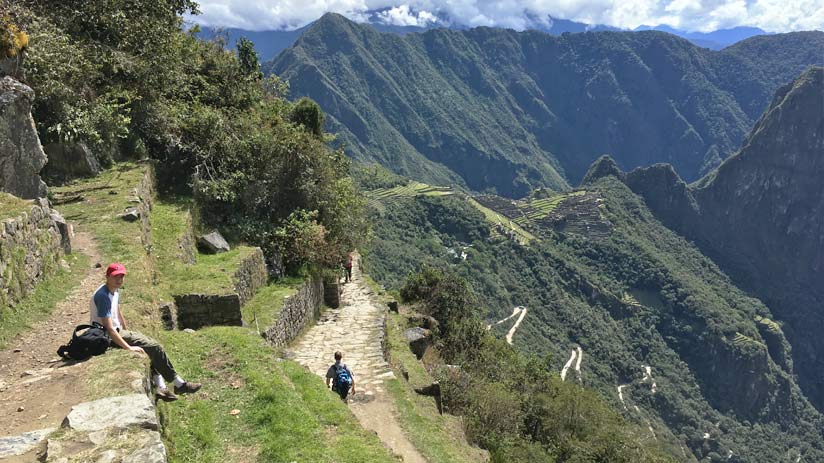 Aguas Calientes
If you plan to stay then there are many hotels near Machu Picchu in the town of Aguas Calientes, from the deluxe five star to the budget backpackers. If you fancy a Machu Picchu honeymoon than there are some beautiful hotels to choose from, the InkaTerra Machu Picchu Pueblo Hotel is one that you should investigate. The hotel has some beautiful rooms, a tasty restaurant and is set among one of the most beautiful gardens in Peru, the perfect place to start your married life.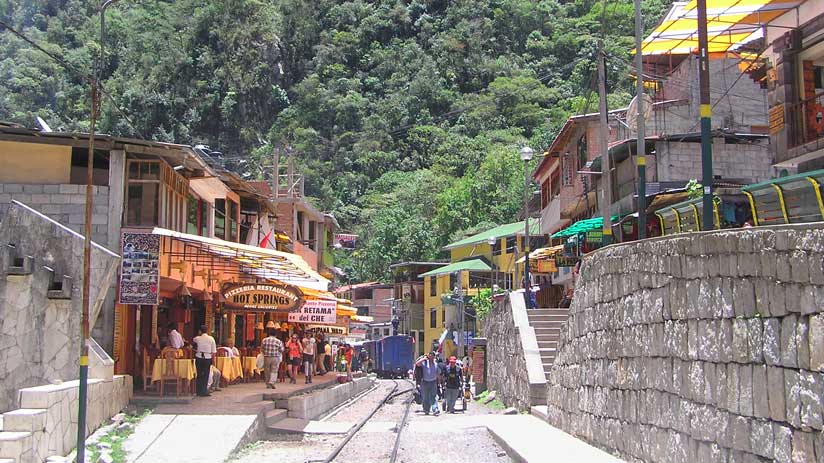 Some Advice
Some of the things you should know about before you take your tour to Machu Picchu.
There are two entrances to the citadel per day one in the morning and one in the afternoon so you will need to decide which suits you best.
You are not to walk on any part of Machu Picchu there are guards and you will be in trouble
You need to enter Machu Picchu with a licensed guide
There are lines to enter the site
There are lines for the bus up to and down from Machu Picchu
The site opens at 6 am and closes at 5 pm daily
The weather at Machu Picchu can change suddenly so take clothes for all weather conditions
A raincoat is necessary
Do not forget to take your Passport, as you will not be able to enter without it.
Do not forget your sunscreen and insect repellent.
You are not allowed to take food into Machu Picchu, snacks and water are allowed but in plastic bottles no glass.
No walking sticks are allowed unless you have a very good reason.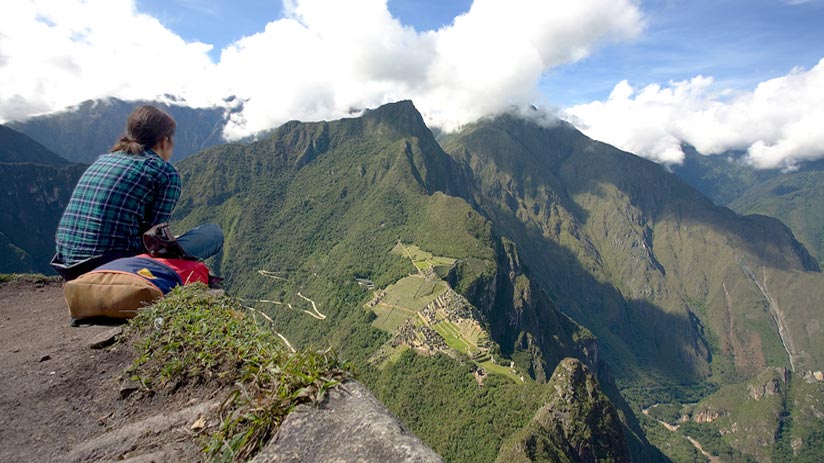 Try to find a Machu Picchu virtual tour online and see all the different sections of the city. This is a great way to get to know what you want to see on your visit to Machu Picchu. Book your tour to Peru and Machu Picchu today.
---