Walking the Inca Trail to the Inca citadel of Machu Picchu is an unforgettable, magical and mystical experience, which brings you along with ancient Inca ruins, narrow paths, stunning valley views, snowy Andean peaks and beautiful mountain scenery.
Over 500 years ago, The Inca Empire created thousands of kilometres of ancient Inca trails (several of them lead to Machu Picchu as well) in order to link its important settlements and centres of civilization, but the Inca Trail is one of the most famous and challenging hikes of the world.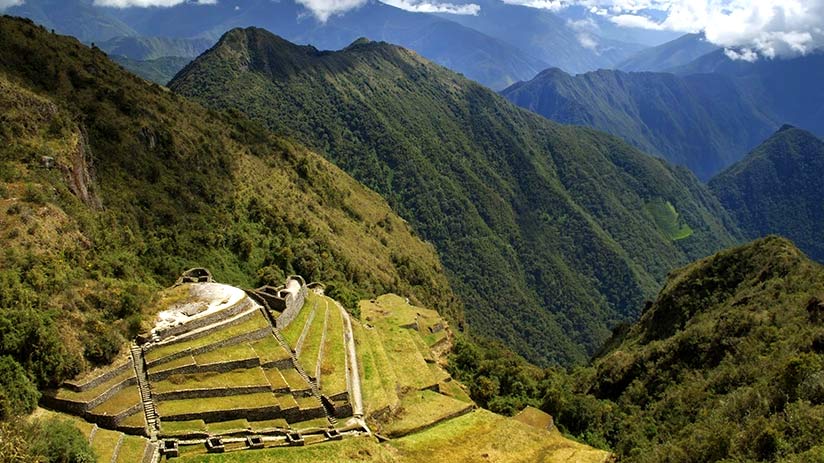 You may want to satisfy your curiosity and know everything about this travel bucket-list. So, we will provide you with the most important information you should know about walking the Inca Trail to the iconic Machu Picchu. Are you ready?
When is the best time to hike the Inca Trail?
Probably the most popular question among enthusiastic hikers is "when is the best time to walk Inca trail?" Well, walking the Inca Trail is a year-round hike but we consider that weather conditions play an important role in your Inca Trail tour. 
Cusco has two remarkable seasons. One of them is the dry season, from April to October; and the other one is the wet season, from November to March. 
Pros: favourable weather conditions for trekking, there's neither rain nor fog so, the days are sunny and dry during mornings and afternoons.
Cons: dry season coincides with the high season of tourism (summer vacation time in the northern hemisphere). So, it means that the traffic along the Inca Trail will be at full capacity. The temperature at night drops significantly.
Pros: Warmer temperatures. Wide range of flora and fauna in bloom. The number of visitors is moderated. Demand for tours decreases during this season, so the Inca trail tours are cheaper and easier to book.
Cons: The Inca Trail will be muddy because of the intense rains. It could be slippery, difficult and dangerous.
How long will my adventure last?
Now that you know when will be the best time for your trek, you must ask yourself how long is the Inca Trail?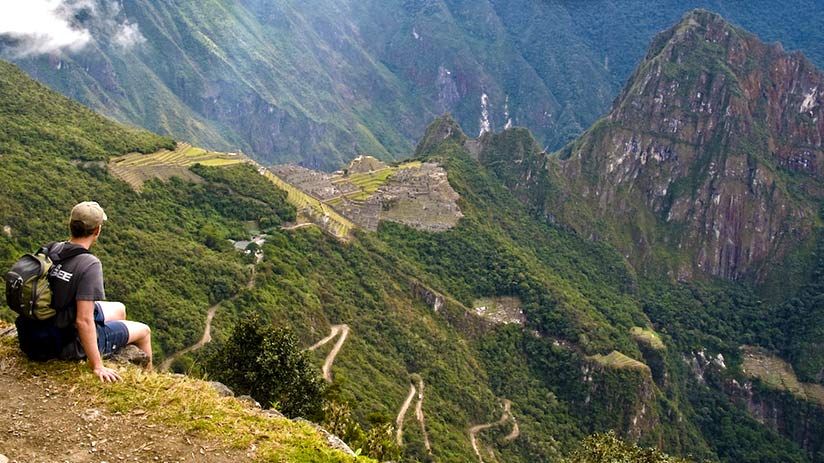 Walking the Inca Trail is a rewarding four-day journey (know as the "Classic Inca Trail"). Its total distance is approximately 43 km across the Peruvian Andes but about 40 km of it is up steep… hard but not impossible!
The Inca Trail leads hikers from Km. 82, the start point (40 min. outside Ollantaytambo in the Sacred Valley) to the Inca city of Machu Picchu via the Sun Gate, known as "Inti Punku".
Inca Trail Itinerary
Here is an Inca Trail map where you will find the daily hiking distances and elevations on the Inca Trail.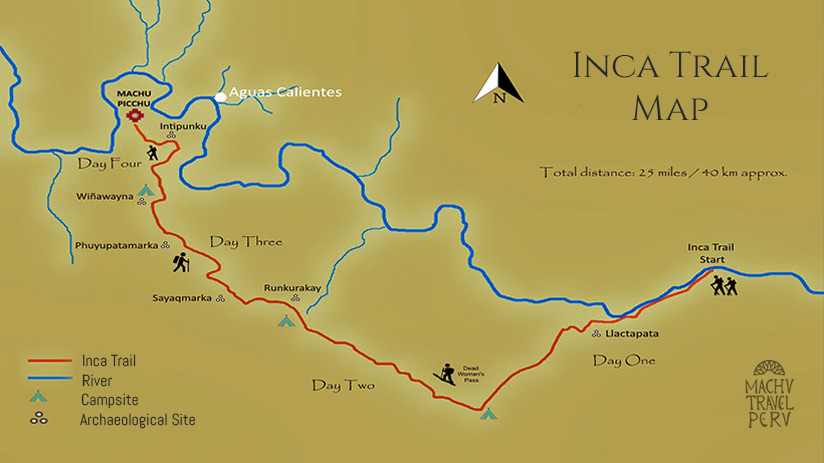 Day 1: You must travel from Ollantaytambo to Km. 82 (the start point) in the morning and then hike to the campsite. Distance: Approximately 11 km. Elevation Gain: 350 meters. Difficulty: Moderate. It is a warm-up.
Day 2: You will cross over high-altitude passes of the Inca Trail. This one is considered as the hardest day for most. Distance: Approximately 11 km. Elevation Gain: 1,115 meters. Difficulty: High.
Day 3: You will hike through an amazing Amazonian cloudy forest. Distance: Approximately 15,5 km. Elevation Gain: 1,000 meters. Difficulty: Moderate to a little difficult (there are some steep areas).
Day 4: You must rise very early (around 3 a.m.) to reach the entry checkpoint and then hike about 1-2 hours to the famed Sun Gate (Inti Punku) and Machu Picchu. Distance: Approximately 5 km. Difficulty: You must jump all the way there because you are almost at the end of the magical Inca citadel of Machu Picchu.
Book your Inca trail in advance
The Peruvian Government established crowd control measures. Only 500 people per day split between tourists (200) and guides and porters (300) are allowed to start the Inca Trail to the Inca city of Machu Picchu. It means that permits sell out months in advance, particularly during the high season. So, booking ahead your Inca Trail tour is necessary.
On the other hand, Inca trail availability runs throughout most of the year, except during February when it is closed for maintenance.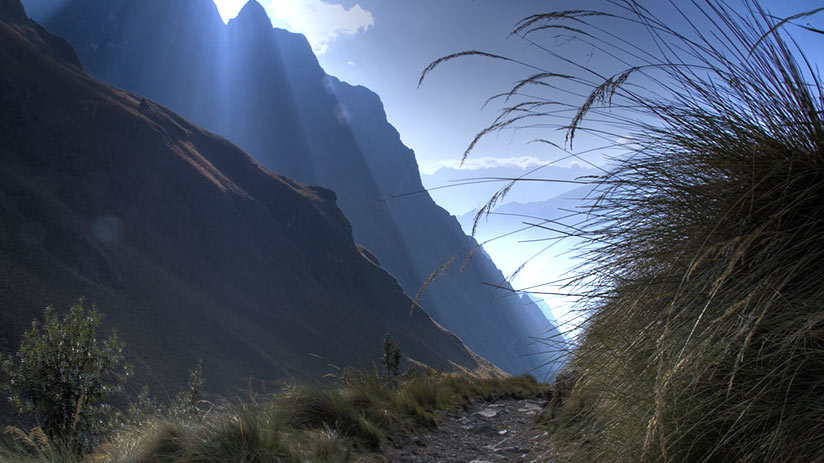 * We highly recommend buying your hiking permits and Machu Picchu entry ticket before starting your trip to find availability. 6-9 months in advance would be pretty good!
Inca trail Essentials
The details below will ensure a successful and exciting adventure in the Peruvian Andes.
Walking the Inca Trail to Machu Picchu (height of 2430m.) is a very challenging hike in the mountains. You will be going up and down quite a lot, so it is important to make time to prepare your body in order to acclimatize to the Andean altitude, especially if you have flown straight up from sea level.
We recommend you to stay some days in Cusco or the Sacred Valley before you take on this exciting hike. Also, chew coca leaves, a local and natural remedy for the altitude sickness.
* You can also check with your doctor what kind of medications you can bring for the Andean altitude.
Porters are considered the heroes of every Inca Trail expedition. They carry up to 20kg with all the necessary food and equipment for the groups, plus your personal camping gear. You will only carry your daypack for your daily essentials.
*Porters carry the majority of the equipment. We recommend you to give them an extra tip to recognize their effort and hard work.
As we told you before, walking the Inca Trail is a strictly regulated activity, where permits are compulsory and the number of visitors is restricted. In addition to that, it is completely mandatory for hikers to go with a tour or licensed guide.
It is a requirement for walking the Inca Trail. Travel insurance will protect you against injury, illness, cancellations and more. But make sure it also covers you for activities at altitude.
Fitness condition: The Inca Trail is an incredible experience of a lifetime, but not an easy trek. So, having a good level of physical fitness makes everything more pleasant and enjoyable. We recommend you to do some cardio to increase your endurance. Also, pack light and smart to carry just the necessary.
Calories: We highly recommended you to take some high-calorie snacks, such as seeds and nuts, in order to keep your energy, because you will burn a lot of calories during the trek.
Stay hydrated: During the four-day hike you will do a very intense physical effort, so you must drink enough water each day. Salt tablets can help you as well.
Mental prepare: Go slow and do not push yourself. Try to consider this challenging trek as a motivating adventure and take your time to enjoy it.
Inca Trail packing list
You must carry your original passport (a copy is not a suitable substitute) to enter the Inca Trail and Machu Picchu. This document and your permit will both be checked and verified at the Km. 82 checkpoint.
Whether you are walking the Inca Trail in the dry or wet season, the weather in the Peruvian Andes is kind of unpredictable. So, ensure you are well-equipped with the essentials, such as clothing for hot and cold temperatures, windbreaker or jacket, waterproof clothing, hiking boots, hiking socks, flashlight or headlamp with extra batteries, power bank, hiking poles, sunscreen and lip balm.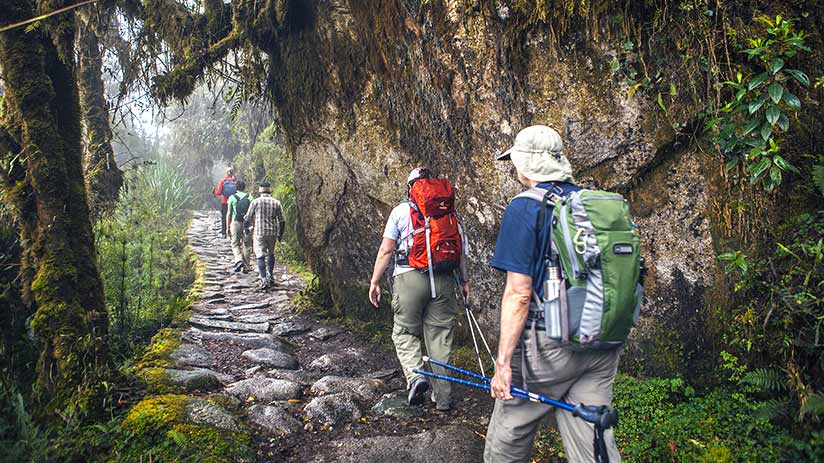 Inca Trail grows quite chilly at night, so a high-quality sleeping bag makes the difference during your Inca Trail tours… Do your research and find the perfect one!
Your tour will provide you with purified, safe-to-drink water, but this is a good way to reduce the plastic footprint.
*The world deserves our respect. Save it!
The majority of costs will be covered by your travel agency but there are some costs along the Inca Trail for which you will need some cash, for example:
Snacks, sweets and drinks from stallholders. On days one and two, you will able to find stallholders walking the Inca Trail as well.
Toilet entry fees, there is only one bathroom at Machu Picchu.
Tips for porters and guides, if you want to recognize their effort and work.
---