You may be already tired of working through the icy chill of winter but don't feel anxious, warmer weather is around the corner. This means that there are plenty of warm spring break destinations waiting for you. The team of Machu Travel Peru knows this is exciting for you as much as for us.
Peru has everything you need to shake off the winter blues. There are plenty of places and excursions to choose from. From tours to lush green Andes Mountains to incredible adventures in the Amazon and breathtaking sunsets at Peru beaches along the Pacific Ocean.
With spring nearly upon us, it's time to celebrate and enjoy the warm weather in beautiful and inspirational scenery like Peru. So, let's get your journey to our amazing warm spring break destinations started!
Vacation mode on: Warm spring break destinations
City Life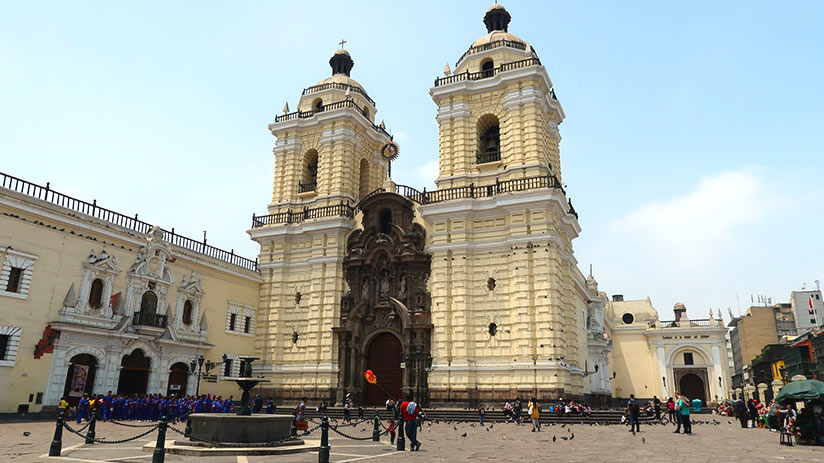 You can start your journey in Lima, the capital of Peru, which is located along the Pacific Ocean. Lima has plenty of cultures, history, colonial architecture, and art. There are also nice beaches where you can lay out. 
Miraflores is a chic and fashionable district that offers you mind-blowing views of the Peruvian coast. Sunsets are unbeatable. Besides, it boasts some of the best restaurants in the country. In other words, your food experience will be more than exquisite, it will be sublime. Also, Museo Larco is one of the best and most interesting museums in Lima. It offers you an impressive pre-Inca and Inca collection. So, Lima is not only a warm spring break destination but also a cultural one.
 On the other hand, Barranco is the bohemian, vibrant and artsy district of Lima. Its streets are full of cutting-edge art and design. It is definitely a must-see while in town.
Beach lovers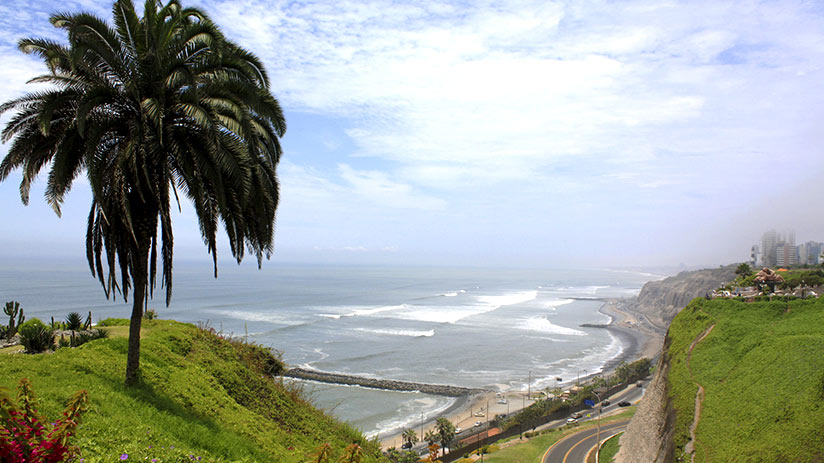 Lots of travelers head toward the beach to get a tan, feel the sand between their toes and enjoy chill vibes. Peru houses incredible and epic beaches along the Pacific Coast that will allow you to revel with unique beauty. Peruvian beaches are, without a doubt, enchanting and fulfilling warm spring break destinations.
To illustrate, Punta Sal is considered, by many (tourists included), one of the most beautiful beaches in Peru. Due to its blue warm waters, soft sand and mesmerizing views, Punta Sal is a year-round warm spring break destination. Besides, at 6.5 km., it's the coast's longest beach. Yes, you have read it right. So, when you ask yourself "Where to go on vacation with friends?", Punta Sal may be the answer. You will have plenty of space to chill with your buddies while you eat a tasty ceviche and drink a pisco sour.
Mancora is another popular destination for pleasure-seekers and surfers. Cloudless sky, blue waters, long beaches, awesome waves. It sounds like a dream… Mancora is also a year-round warm spring break destination that is increasing steadily in popularity. Tourists love it because it has abundant sunshine to layout and because there are rock formations that create natural swimming pools.
Andes Mountains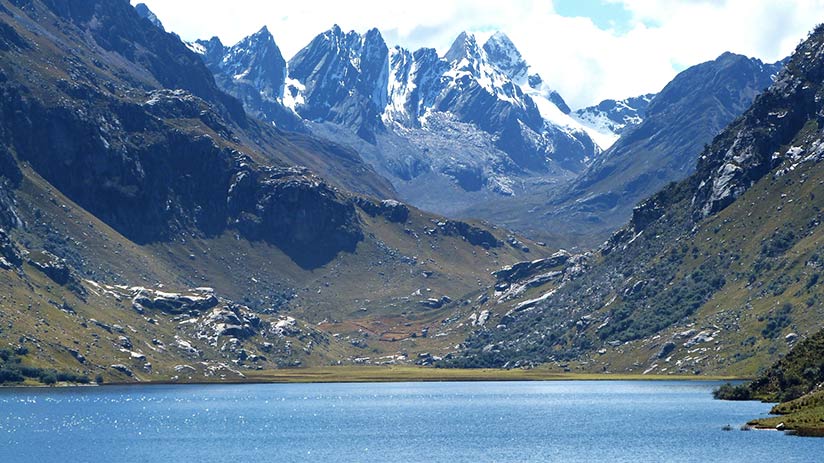 Our motto is: "go wherever your spirit takes you". For many Peruvians –and also tourists-, our spirit takes us to the mountains. The team of Machu Travel Peru loves being outdoors and enjoys very much hiking in the Andes as a balance for busy workdays. Wandering or hiking in the mountains is ideal to relax and fully enjoy the fresh air, sun, and nature.
Would you like to travel around Peru?, most travelers decide to visit the Incan ruin of Machu Picchu, and for a good reason. It boasts an extraordinary beauty and fascinating history. It was hidden away for centuries until it was rediscovered in 1911. Machu Picchu is the legacy from the Inca Empire that flourished over 600 years ago. A good reason for being one of the Seven of the Wonders of the world, don't you think? A visit here will be an awe-inspiring experience.
Located in the impressive mountainous cloud forests of Peru, Machu Picchu is one of the best warm spring break destinations in Peru. It is definitely a must in any traveler's bucket list. 
Amazonian experience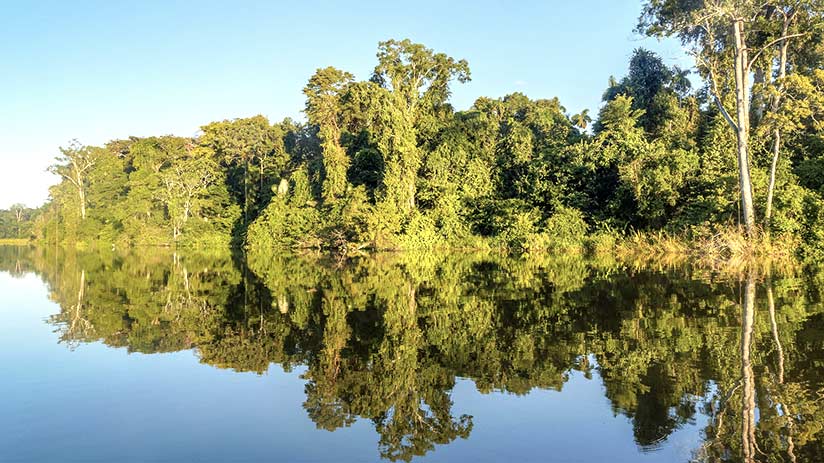 The jungle offers many excursions and hiking trails in fascinating biodiversity-rich areas. Activities like zip-lining or river-rafting are perfect for adventurous travelers.
Manu National Park houses some of the world's most intriguing wildlife. You will spot monkeys, reptiles, lots of butterflies species and colorful birds. You would spend hours or maybe days dazzling you with such marvelous beauty.
Some enthusiastic travelers say that Amazon reminds them of the movie Avatar. Well, if you loved that movie, feel lucky to make your dream come true. But don't let your excitement make you forget what to pack for a tropical holiday.
Peruvian adventure awaits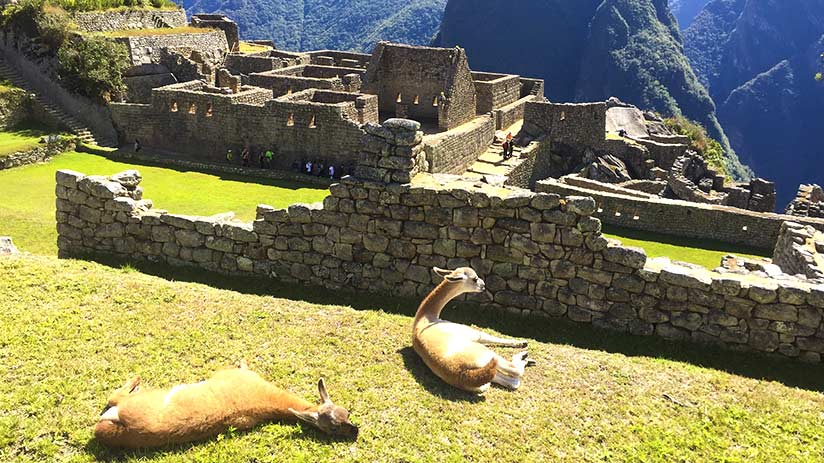 Are you ready to book a flight for a unique spring break? Peru is the place for you. You will fall in love with not only our warm spring break destinations but also with our rich history, outstanding culture and exquisite cuisine.
---