Figuring out what to pack for a tropical holiday in Peru can be quite a challenge. Thinking about it can leave you baffled and for good reason, as Peru is a geographically diverse country. In the Andean country, you will find three main regions. Each of them has its own ecosystems and climates. So deciding what to pack can be quite an ordeal. Some travelers consider Peru to be one of the most difficult destinations for which they have had to pack. You could be on a soft sand beach on Monday, atop Machu Picchu on Wednesday, and hike through our tropical jungle on Friday. So how do you fit everything into a backpack? The answer is simple, you have to be strategic. And together with our team at Machu Travel Peru, we will teach you what to pack for a tropical holiday in Peru. These are our best tips.
The most important things you need to pack for a tropical holiday in Peru
Before preparing for a vacation, it is necessary to know where we are going. And if you plan to travel to Peru, you will have many things to think about. Therefore, a study of the geography and characteristics of Peru is vital to know what to pack for a tropical holiday in Peru. And good research focuses on different questions. How long will your trip last? Will you have enough clean clothes? What will the weather be like? What activities do you plan to do? With these questions in mind, you can start to get an idea of ​​what you will need for your trip to Peru.
WHAT TO DRESS IN PERU?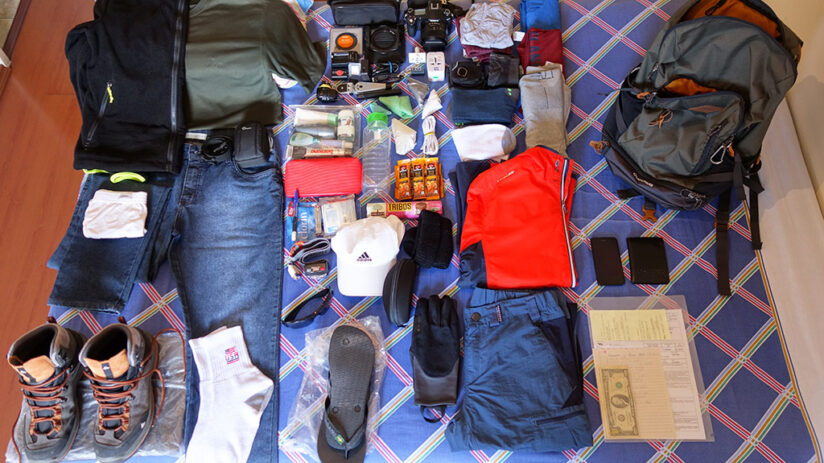 First of all, we have to say that no matter where you are going or what you are doing, our best advice is to dress in layers. You can remove your clothes when you start to sweat and then put them back on when it cools down. Even in tropical destinations, nights can be chilly. The capes should be easy to transport and very manageable. Light and comfortable fabrics are the answer. Also, our advice for travelers looking for a rainforest vacation is to wear long, lightweight pants and long sleeves. They are very useful to scare away mosquito bites. Don't forget your swimsuit, as there are no nude beaches in Peru.
PACKING ACCORDING TO YOUR PLANNED TRIP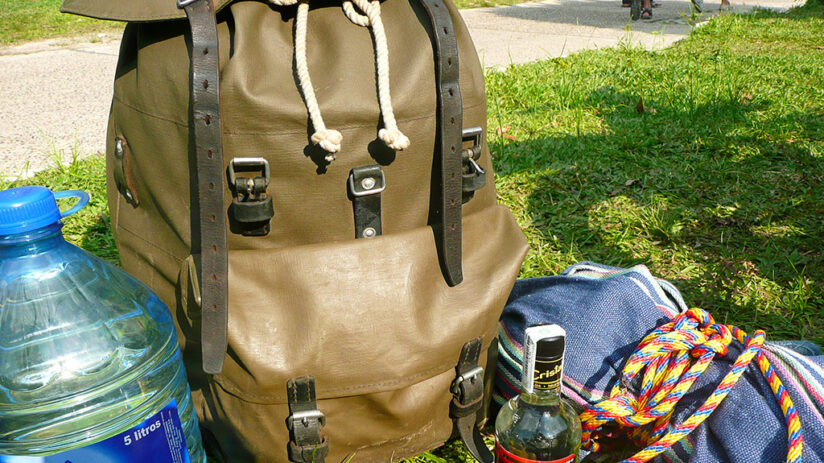 Depending on the length of your vacation or trip, you will take into account how much clothing you will be wearing. Usually many people only pack enough for a week or two of travel. And many times when these clothes run out, we use a laundry service. And it's actually perfect. Since nobody wants to travel with too much weight. Especially if you have a trip with a heavy itinerary planned. Traveling light is always strongly encouraged. Depending on the activities in which you will take part, you will prioritize one or another clothing.
It's so much easier to pack for a tropical vacation than it is for a cold-weather trip. Obviously, packing for a tropical vacation in Peru is synonymous with less clothing. But this will also depend a lot on the activities you plan to do and where. As we mentioned earlier, Peru is a country with different regions. As an illustrative example, for a hike in the middle of the Peruvian Andes, you will need to pack differently than for a hike in the Tambopata National Reserve.
Each of the activities you have in mind requires a different wardrobe. And if you will be hiking, camping, or on a Peruvian Amazon tour, you will need other elements. Within this type of activity, it is necessary to take into account those elements of navigation and security. Be it compasses, waterproof clothing, hiking boots among other things. It's a good idea to tailor your checklist based on the types of activities you plan to do.
WHAT TO PACK FOR THE STUNNING COASTAL BEACHES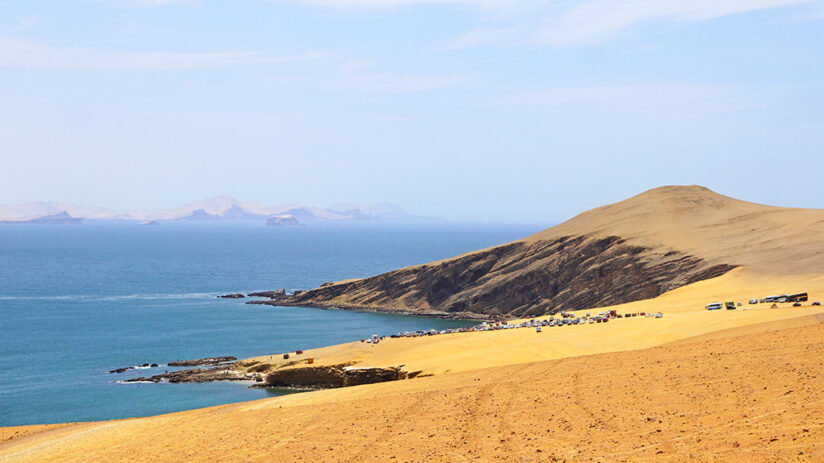 As each region of Peru is different, you can expect to pack something for each of them. The Peruvian coast is characterized by having a warm and pleasant climate. The rains are not so frequent but some humidity can be discerned. In fact, there are only a few things you need to pack if you head to any of the warm Peruvian beaches during your trip. So you don't have to worry about what to pack for a tropical vacation. Among the items that we highly recommend bringing are the following.
Flip flops or sandals: It gets really warm during summer (From December to March) so, we are sure you want to walk around in something fresher than sneakers.
Sunscreen: You will likely spend a lot of time under the sun in Peru. So, do yourself a huge favor and slather sunscreen on.
Sunglasses: We highly recommend that you make sure your sunglasses have UV protection for your eye health.
Travel towel: Nobody wants to lug around a fluffy space-consuming cotton bath towel, right? So, this is a really good alternative.
Obvious stuff: Bathing suit, shorts, beach wrap, and everything you consider necessary for the beach.
PACKING FOR THE TROPICAL WONDER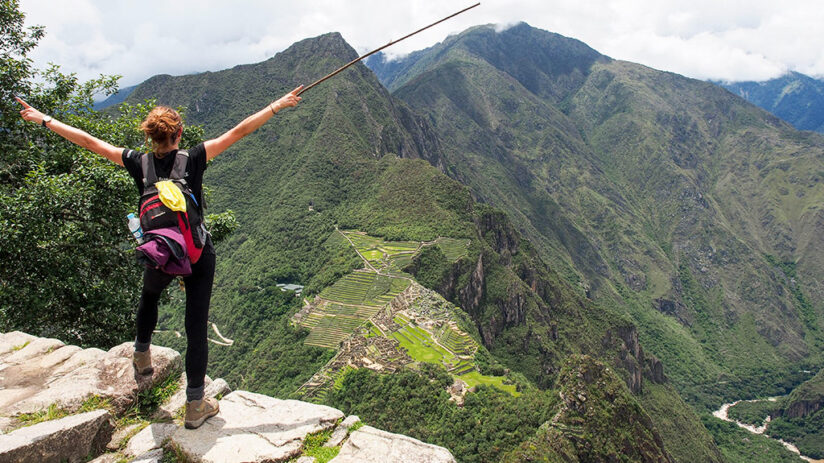 Of course, no trip to Peru would be complete without first visiting one of the Seven Wonders of the Modern World, Machu Picchu. This extensive archaeological complex is a must-see. It will simply blow your mind and fascinate wherever you lay your eye. Interestingly, Machu Picchu sits right between the limits of the Peruvian jungle and the highlands. Therefore, it is located in a subtropical zone. Its rugged geography gives the Inca citadel a rather peculiar climate.
Machu Picchu has sunny, cool, and rainy days. Depending on the season in which you decide to travel, you will find yourself in one type of climate or another. There's no best time to visit Peru, but you can expect fairly warm weather inside the Machu Picchu Sanctuary. Its enormous biodiversity makes the Inca citadel one of the richest ecosystems on the planet. And for precisely these reasons, you may be wondering what to pack for a tropical holiday like the citadel. And with our years of experience, we can recommend a few things.
Hiking boots or walking shoes: Although Machu Picchu is a tropical destination, there are lots of steps and uneven cobblestone surfaces. So, flip-flops are not recommended. It can be slippery.
Poncho: Tropical areas are known for their constant warm temperatures and regular rainfall, and Machu Picchu is not the exception. The weather can change very quickly here. For this reason, we recommend carrying a good quality poncho in your daypack. Especially, during the rainy season (from November to March).
Sunscreen and sunhat: Due to the altitude and the proximity to the equator, good quality sunscreen, and a sunhat are advised to avoid a painful sunburn. Don't trust the cloudy sky. Even when you can't see the sun, it can burn you badly.
A day-pack: To carry all your essentials, ideally with a hip strap to make your private tours in Peru more comfortable.
Insect Repellent – Mosquitoes are a big concern for many travelers. But it should be clear that nothing bad will happen if insect repellent is applied to exposed skin. Keep in mind that this is particularly important for items to pack for a tropical holiday.
Camera: Last but not least, a camera with lots of battery and memory. There will be great shots waiting to be captured for you!
TRAVELING TO THE AMAZON BASIN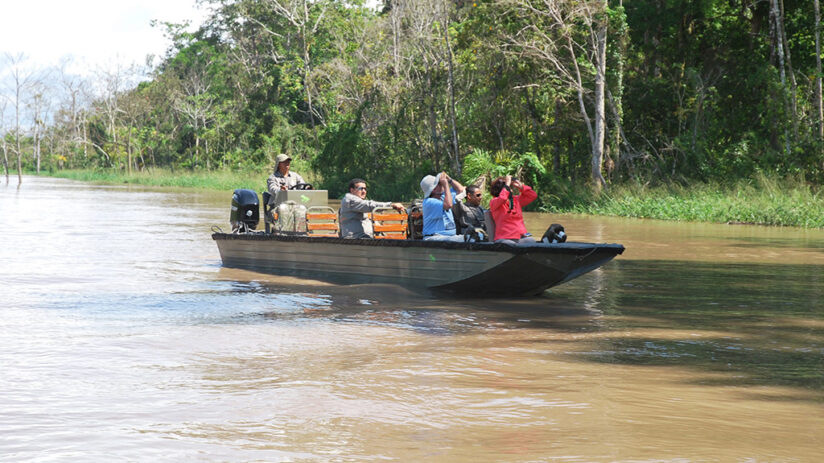 The Amazon region of the country is one of the largest in Peru. Occupying almost 60% of the entire national territory. But despite being so extensive, there are two destinations within this popular among tourists. We are talking about the region of Puerto Maldonado and Iquitos. Both are two fascinating options to enjoy a great variety of adventure tours.
And the climate you can expect in the Amazon Rainforest is characterized by high temperatures. Even the humidity can get a bit tedious. So you must have some elements that take into account a combination of the essentials for beach days and Andean days. Besides, we recommend that you wear light-colored clothing, this will help you with continuous exposure to the sun.
WHAT TO EXPECT FROM THE PERUVIAN JUNGLE
From the Amazon jungle, we can expect a lot, from adventure tours to luxury cruises in the middle of one of the largest reserves in the world. In the Peruvian jungle, there are two quite popular destinations among tourists. One of them is Iquitos and another is Puerto Maldonado. Both are jungle cities and the gateway to numerous jungle adventure tours. There are many things to do in Iquitos, so you should not overlook this great destination. You can enjoy beautiful tours in one of the most impressive reserves to guided tours in different wildlife refuges. You will be able to visit one of the most curious markets in the jungle and learn about the traditions and daily life of different indigenous tribes. The options are endless.
Within Puerto Maldonado, you will have other incredible lodging options and tours to different Reserves such as Manu and Tambopata. Both fascinating options. Some of the best lodges in Tambopata offer canopy walks, tours in the nearby lagoons, visits to clay licks, and much more. You cannot miss out on anything in the world of the different luxurious lodges found in the Nature Reserves.
"YOU CAN PACK FOR EVERY OCCASION, BUT A GOOD FRIEND WILL ALWAYS BE THE BEST THING YOU COULD BRING."

As you will see, there are many things to consider to pack for a tropical holiday in Peru. But we hope we have taught you the basics. Remember, it all comes down to dressing in layers. Bring a change for each type of climate and also those elements necessary for your safety. If you want, together with our qualified advisors, we can guide you a little more in what you can pack to be really prepared. With our years of experience, we have an idea of what travelers would like to bring to Peru. We hope together with the Machu Travel Peru team to have been helpful. If you want to know more about the tours available in the Andean country, we can help you a little. We will be waiting for your soon visit to the Andean country!
---