As Peruvians, the team of Machu Travel Peru would say that Peru is the best place for adventure/relaxing-loving travelers. As a matter of fact, it is. But beyond being famous for hosting one of the Seven Wonders of the World, Peru, with three different geographic zones and an eclectic mix of jewels, always offers something to everyone. It counts with beaches, deserts, oasis, mountains, and jungle. So, when you ask yourself "Where to go for a relaxing vacation?" Peru is the answer. Peru is a dream destination where outdoor activities and relaxation go hand in hand. A good deal, eh.
So, read our guide about where to go for a relaxing vacation. Probably you have never heard of these off-the-beaten-path places before… Are you ready?
Where to go for a relaxing vacation: Beaches on the north coast
Peru is an excellent place for both adventure and wellness. Its north coast counts with marvelous beaches where you can kick back on balmy sand and feel you were removed from the modern world. They are perfect for relaxation. We will mention some of them, so, keep calm and enjoy the chill-out vibes.
Mancora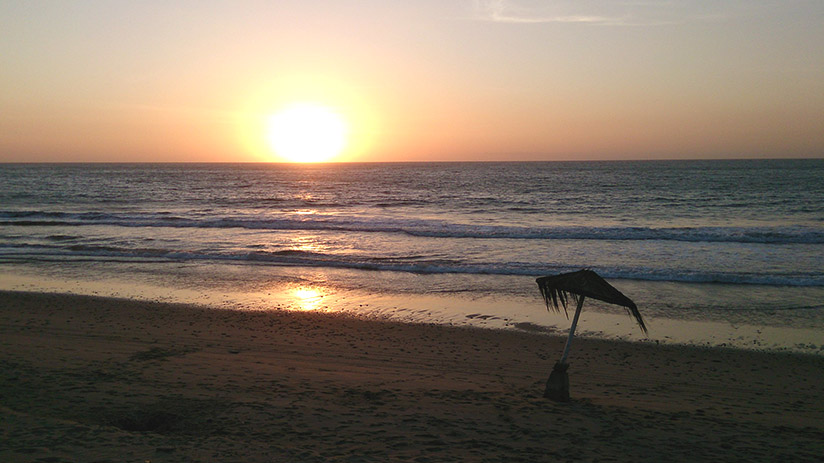 This beach paradise has been rated outstanding for having long hot days all year round. It is extremely popular among travelers. Mancora has a lively but relaxing atmosphere. The region has splendid and enjoyable beaches, many of which are practically deserted. What is more pleasant than having a beach only for you? Pure hedonism. In addition, Mancora is also known for being a surf destination.
The best time to visit Peru and feel the Mancora's vibes is from April to November when most of the crowds disappear.
Pimentel
Unlike Mancora, Pimentel is not a surf spot but it's an incredible destination for sunbathing, swimming and watching traditional reed-built fishing boats. They were used since Pre-Inca times. Fascinating, isn't it?
With a nice waterfront promenade, pier, and miles of sandy beach, Pimentel is one of the most beautiful and inviting seaside retreats you can go when "Where to go for a relaxing vacation?" pops into your mind.
If your nature is "chill", you must consider pampering yourself for a few days in these nice beaches. They are definitely well worth a visit for a wind-down.
Oasis Paradise
Huacachina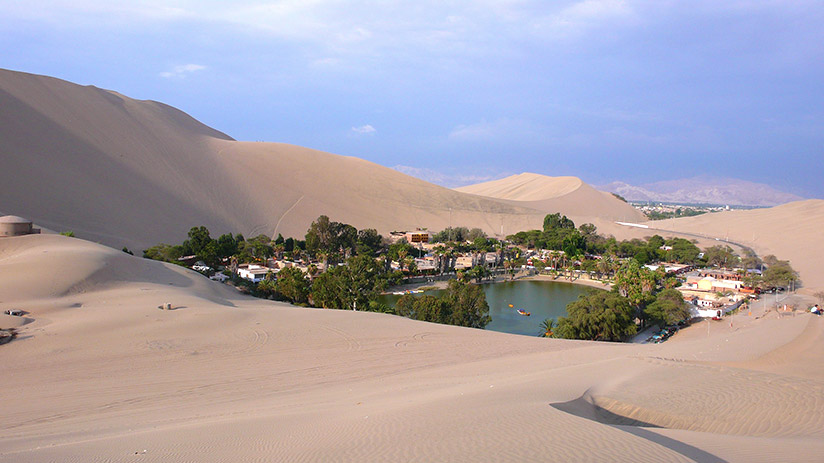 The town of Huacachina was built around the only natural desert oasis of South America. It sets amidst a series of epic, high and wind-sculpted sand dunes that make Huacachina or HuacaMAGIChina one of the most naturally epic places to visit in our country. 
It is undeniably picturesque and dramatic. Its great location makes Huacachina a hotspot where you will witness impressive views when the sun goes down. The peace and the calmness exuded by the place combine harmoniously, and if they are accompanied by sunset, even better, right?
The breathtaking Andes
What to do in Peru? Where to go for a relaxing vacation? For a good reason, all Peruvians are gloating over our magnificent Mountains. The magical and mind-blowing Andes offer an infinite list of places and activities you can do during your journey. It is, indubitably, a one-of-a-kind place. We will mention some places where you can chill out in the Andes.
Laguna 69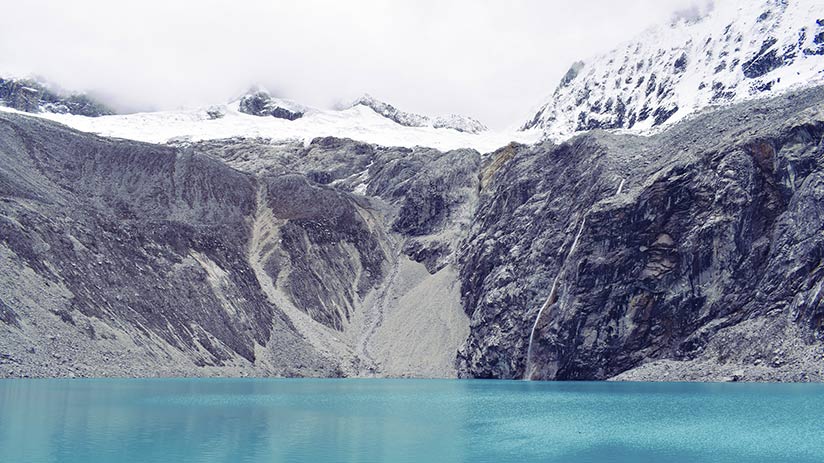 We know this number can be interesting for you. But it will be more interesting and exciting after reading what we have to tell you about this beautiful place. Tucked in Peru's Huascarán National Park, the charming and picturesque Laguna 69 takes away every traveler's breath.
This aquamarine lagoon glistens beneath the jagged and ice-sheathed peaks of the Cordillera Blanca mountain range. Laguna 69 offers a truly dazzling scenery and a glimpse of the fauna and flora of the fascinating Andes. So, take your hiking boots and start your relaxing adventure!
Sacred Valley of the Incas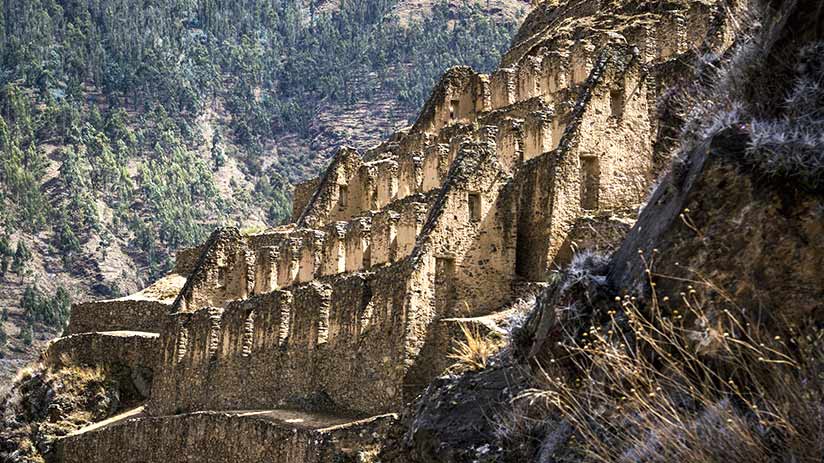 Many travelers consider that the only jewel of Peru is Machu Picchu. For this reason, when visiting Peru, they only take into consideration to do some Machu Picchu tours. Of course, they are a must. But beyond being the gateway to one of the Seven Wonders of the World, the Inca city of Cusco boasts other fascinating places like the Sacred Valley of the Incas.
The charming and inviting Sacred Valley counts not only with incredible Inca ruins but also with the energy of our ancestors. The Sacred Valley is famed for its healing energy. It is peppered with wellness retreats where you can find yoga, meditation, plant healing ceremonies and more. All this makes the Sacred Valley more special… So, where to go for a relaxing vacation? This is probably one of the best options for your journey.
Jungle vibes
Where to go for a relaxing vacation? To illustrate, the otherworldly Amazon rainforest offers you peaceful nights looking at stars while you are wildlife-watching from a boat. A vast variety of wildlife can be glimpsed from your boat… In other words, Amazonia is a true experience for all your senses: Sight, smell, sound, taste, and touch. If you plan to do a tour in Peru alone or with your family, a tour to the Jungle will be one of the most remarkable once-in-a-lifetime experiences you -and your family- could ever have.
Gocta Falls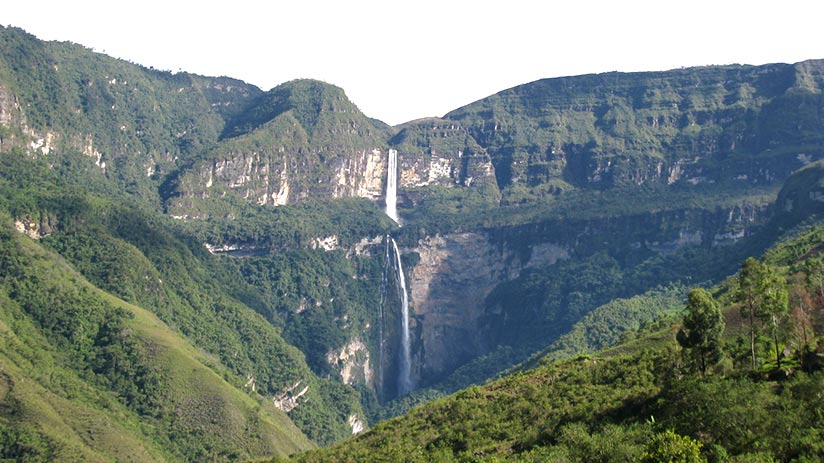 Gocta is one of the highest waterfalls in the world. It is located in the heart of the Chachapoyas region, in the upper Amazon basin. The view from the falls is spectacular by itself. If you decide to take a six-hour hike, it is definitely worth it. A fresh shower from the waterfall's spray will be waiting for you.
Certainly, the contact with nature, while you are hiking through the cloud forest to the waterfall, doesn't have a price. This unique and powerful place definitely touches your soul and gives you a complete inner feeling of fulfillment. Nothing better for a nice relaxing vacation, don't you think?
Eco lodges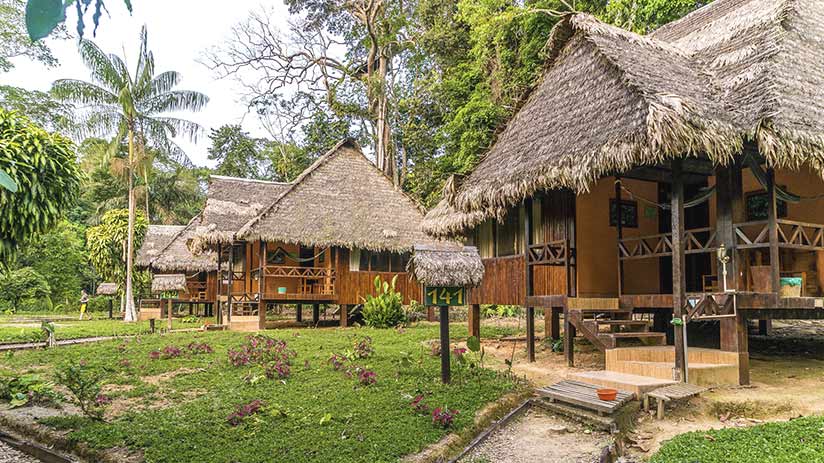 The team of Machu Travel Peru considers that it is worth classing Amazonia as a whole since there are many Amazonian destinations such as Iquitos, Puerto Maldonado, and Tarapoto which are a true dream. 
The Amazon is plenty of chilled out Eco-lodges where you can go to relax and restore your energy. All these places have in common not only the dazzling wildlife but also the health and wellness tourism.
To conclude, wherever you decide to go for a relaxing vacation in Peru, you will find magic. Come to discover it by yourself!
---