The Inca Trail to Machu Picchu is one of the best trekking routes in the world. There are thousands of "Caminos del Inca" throughout Peru; but this is the most authentic and classic 4-day Inca Trail, which begins at km 82 of the railway to Machu Picchu. This is a route where diverse ecosystems unite with a sequence of monuments of the best Inca architecture, ending in the classic postcard view of Machu Picchu, in SunGate (Intipunku). That is why together with Machu Travel Peru we want to tell you everything about the classic Inca Trail and how you can do it with a tour operator.
EVERYTHING ABOUT THE CLASSIC INCA TRAIL
HOW LONG DOES IT LAST?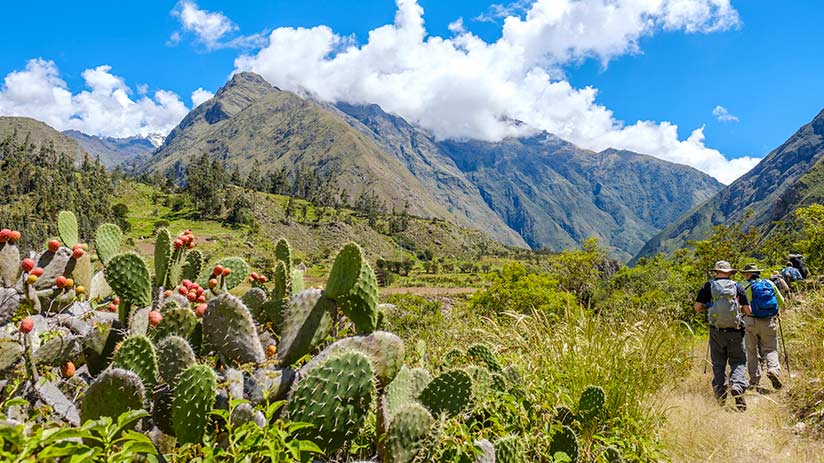 The Classic Inca Trail is one of the most popular treks in South America. The Inca Trail of Peru is a unique experience and appreciated by all those who are fortunate enough to experience it. It is the most famous section of all the ancestral roads built by the ancient Inca Empire. But the real question is: How long is the Inca Trail? The classic option lasts 4 days and 3 nights, through which you will traverse incredibly amazing landscapes and take your breath away. You'll pass by hand-carved stone stairs, trails that cut through sumptuous mountain landscapes, beautiful scenes of cloud forests, rivers, and many Inca ruins to observe. The entire area is filled with numerous rare orchids, 419 species of birds, and even the indigenous spectacled bear.
HOW DIFFICULT IS IT?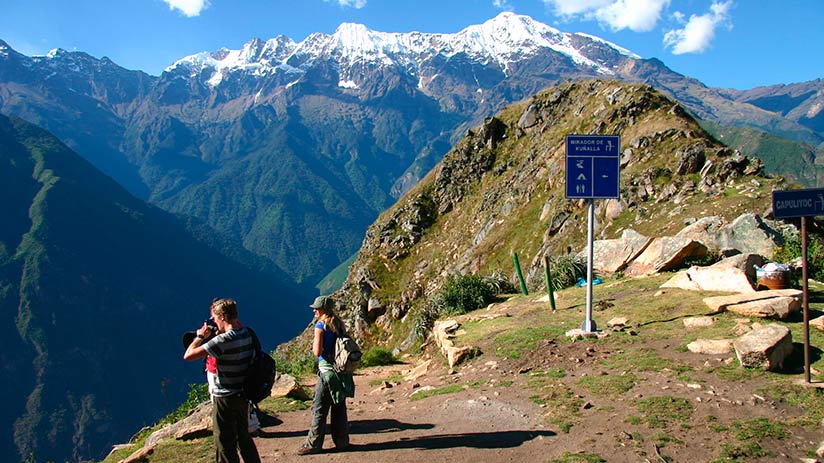 Normally, many people say that you have to be in relatively good physical condition to walk the Classic Inca Trail. Not that the hike itself is extremely difficult, it's more about making sure you take all steps to prepare for altitude sickness that may occur along the way. A lot of people ask how to prepare for hiking the Inca Trail? the best way to prepare for the trek is acclimatization. Because at the highest point the path rises up to 4,200 meters above sea level. It is at this point that most people are affected by a lack of energy due to low oxygen levels. Therefore, we recommend that you see our different tips for hiking the Inca Trail.
WHERE DOES IT BEGIN?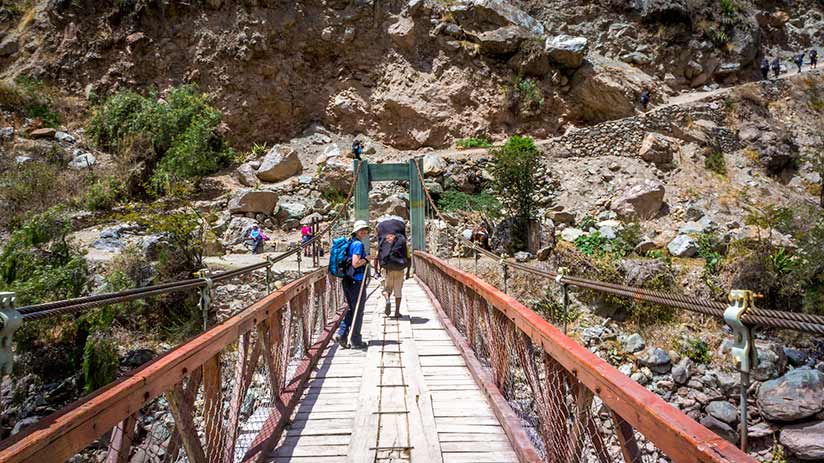 Your adventure will start in the wonderful Imperial City. Then, depending on your operator or agency, you will be taken by bus to Kilometer 82. The Classic Inca Trail begins in Qorihuayrachina near Ollantaytambo, more easily described as Kilometer 82 of the railway from Cusco to Aguas Calientes. The route is 43 kilometers (26 miles) long and passes through three colossal mountain passes. These include the punishing and difficult "Dead Woman's Pass" which is at an altitude of 4,200 meters (13,800 feet). The entire Inca Trail map is a beauty for the eyes of any tourist and that's why this hike is considered one of the best.
HOW DO I BUY A PERMIT?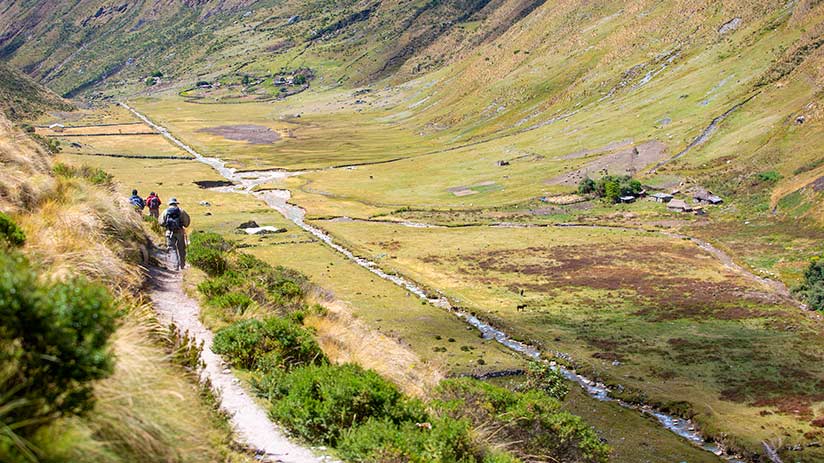 To apply for a permit, you simply have to request it from your operator or tourist agency who will ask for your passport and will organize your hiking permit for you. The Inca Trail cost does not usually change much during the year, but it is better to check with your operator or agency. Unfortunately, you cannot request it on your own, only those agencies or certified operators have permission to request the permits. Finally, make sure to reserve it at least 4 months in advance since the Inca Trail availability usually runs out very quickly, especially during high tourist season.
HOW DO I HAVE TO PREPARE?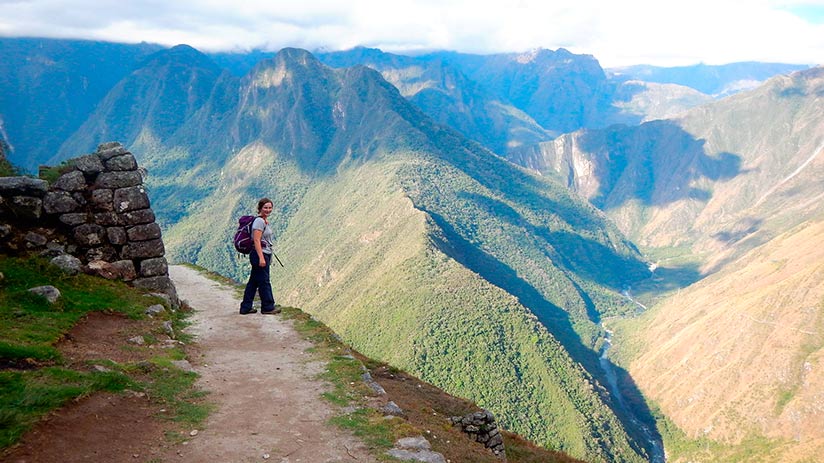 If you are planning a trip to Machu Picchu, then you should travel to the Inca Trail. The Classic Inca Trail is the best option that has numerous landscapes and climates to know the true essence of the Andean Country. If you want to know how to prepare, you do not have to worry about more details. Every guided tour is prepared for both experienced and beginner people. All of our guides will be tailored to your ability, allowing you to set the pace, regardless of your physical ability. In the same way, it is advisable that those newcomers to Cusco take a few days in the city or surroundings to adjust to the height of the Andes.
WHEN TO GO?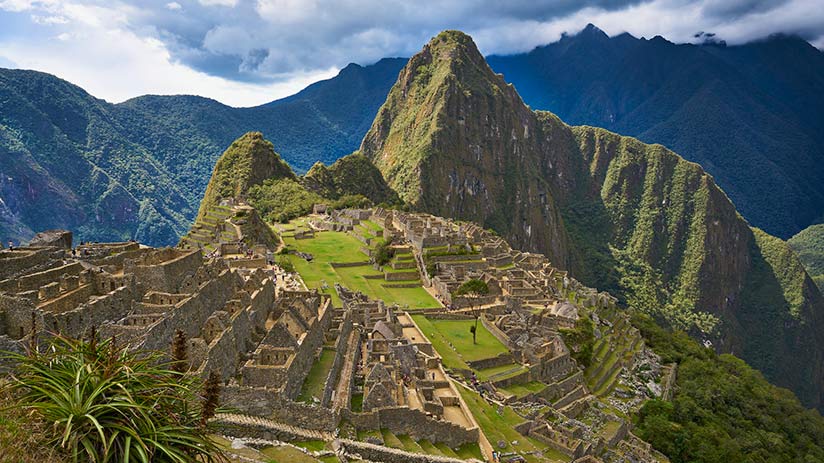 Due to the marked climate that usually exists in Machu Picchu and surroundings, many consult us when it is the best time to walk Inca Trail. We, by general consensus, recommend the dry season (which runs from May to October). At this time, the rain in the Amazon basin is usually at its lowest point and so you can take advantage of the beautiful blue skies of Peru while lighting up the picturesque landscapes. But the dry season coincides with the high tourist season: that is why we also recommend doing it in April and November, as rains do not occur frequently and there are not so many tourists around.
"FAITH IS TAKING THE FIRST STEP, EVEN WHEN YOU DON'T SEE THE WHOLE STAIRCASE"
Together with Machu Travel Peru, we hope we have encouraged your next visit to the famous Inca Trail. If you visit Machu Picchu you cannot miss this hiking walk. If you have any questions, you can consult our advisers who will guide you through all the necessary steps.
---