Peru is a country full of admirable landscapes. And it is to be imagined that it is one of the favorite destinations of hikers. Its beautiful valleys, mountains, and other regions offer endless hiking trails. And among all of them, the most popular route is the Inca Trail to Machu Picchu. It is one of the most popular hiking trails in all of Peru. There are different variants but the Classic Inca Trail lasts for 4 days and 3 nights. A wide variety of tour operators are authorized to offer the Inca Trail service. And being such a demanded route, the Inca Trail requires a prior reservation. If you arrive in Cusco improvised, do not expect to find available spaces. To avoid feeling disappointed, together with Machu Travel Peru we have prepared a small guide on how to make your booking for the Inca Trail.
All you need to know on the booking for the Inca Trail
WHAT IS THE INCA TRAIL?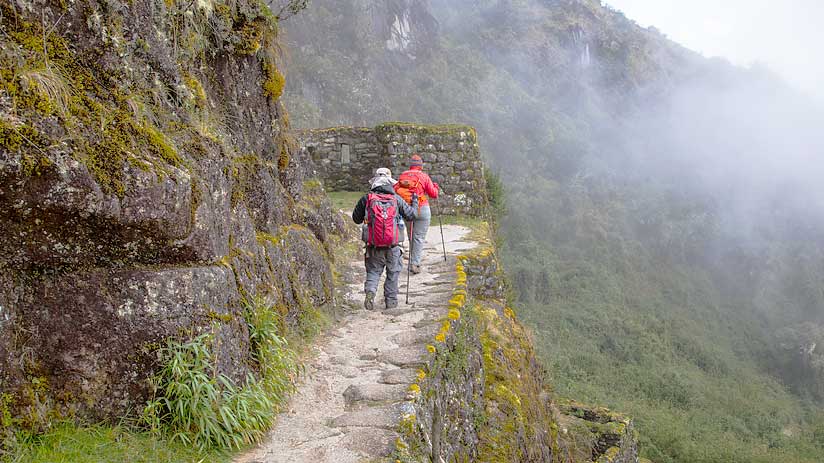 The Inca Trail to Machu Picchu is part of the famous network of Inca trails that were constructed to connect the Inca Empire in general. The trail can be hiked every month of the year, except February, when the trail is closed for maintenance. If you have never heard of the Inca Trail, then you must know that it is a four-day trek. It crosses different landscapes of the Andes Mountains to the Inca Citadel of Machu Picchu. Thousands of travelers choose to hike the trail each year, making it one of the most popular hikes in South America. It is so popular that you need to make your booking for the Inca Trail a few months in advance.
The Inca road network had an impressive length of more than 60,000 kilometers. Today only 39,000 available kilometers are preserved. The road network connected the contemporary territories of Argentina, Chile, Bolivia, Peru, Ecuador, and Colombia. The Inca Trail is one of the most impressive Inca works. And much more impressive when you consider that it was made by hand. Iron tools were not used, nor was the wheel.
WHY BOOK IN ADVANCE?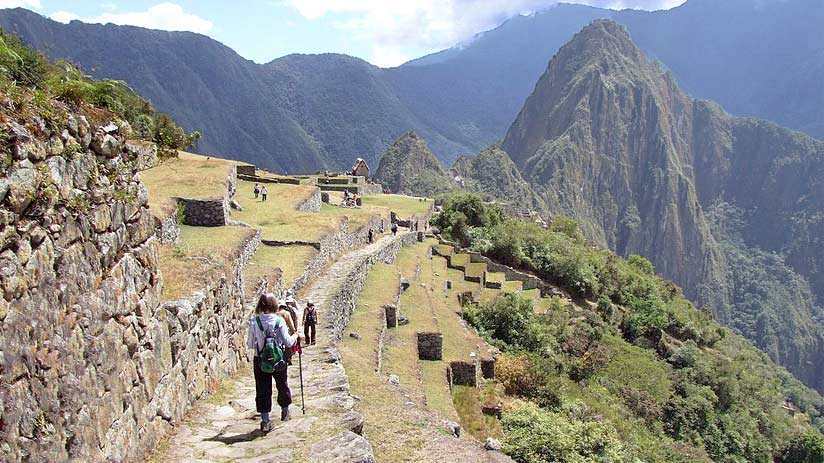 Do you need to book Inca Trail in advance? Yes, you do. The reason your booking for the Inca Trail is so important is that the trek is very popular and sells out extremely quickly. Never underestimate the importance of the advanced reserves of the Inca Trail. Due to government regulations, only a small group can do the route. The government of Peru only issues 500 Inca Trail permits per day. You may think that this is an acceptable group, but around 300 of these spots go to the guides, porters, and other personnel working on the Inca Trail. The other 200 places go to tourists who want to do the famous route.
If you want to come to Peru and do the Inca Trail, you must do the booking at least 6 months in advance. If you plan to get to Cusco improvising, you may not be able to go trekking to Machu Picchu. The busiest months for the Inca Trail are May, June, July, August, and September. That is the dry season and this season brings many tourists to Machu Picchu. There will be long lines both to enter the site and to take the bus that goes down to town.
TIPS BEFORE BOOKING YOUR TICKET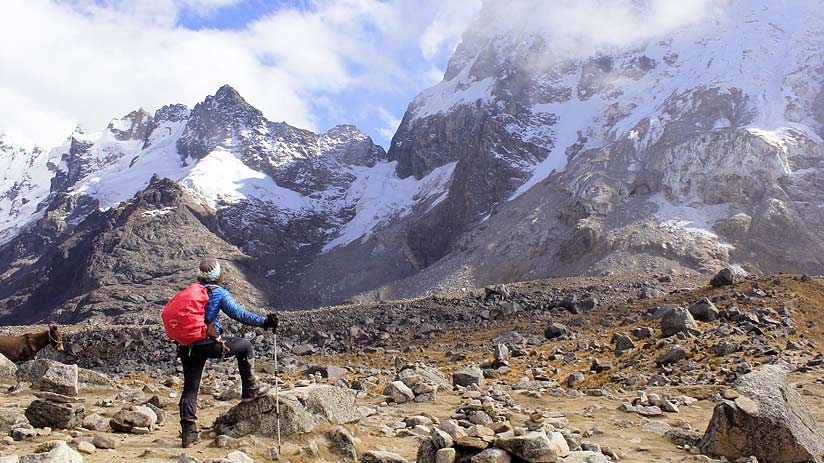 The Peruvian government has decided to make some regulations regarding the entrance of the Inca Trail. Therefore, only about 500 people are allowed to enter. And of those 500 places, about 300 of them are reserved for porters, guides and other staff. And the booking for the Inca Trail must be made well in advance, as it is a highly demanded route. But before making a reservation for the Inca Trail, we recommend taking these tips into account:
PASSPORT IN ORDER
You have to make sure that your passport is valid for at least 6 months after the date of your entry to Peru. Without your passport information, there is no way of booking for the Inca Trail. So if you plan to make Machu Picchu reservations from the comfort of your home, first make sure that your passport is valid. The information that is in the passport will be the one that will be presented on your travel permit. Once the ticket is purchased, the data presented cannot be switched. The departure date cannot be changed either, so it is vital that you are well organized. Before starting the route, your passport details will be verified with that of your provided ticket.
In case you decide to renew your passport, you will have to notify it. Especially once the purchase is settled. And only the passport number can be updated in case of renewal. This can only be done one week before the departure date. You will need to send a copy of both passports, the old one and the new one. And in addition, a fee of $ 10 will be applied.
CHECK YOUR PERMISSIONS
Before embarking on your trip it is vital to be able to verify your permits. Whether you have purchased a package from a reputable tour operator or agency. It is advisable to check the information on your package and what it offers. If you are looking for a special service or some kind of comfort, it is advisable to specify it before booking for the Inca Trail. Once the reservation is made, you will not be able to specify your details. But, where can I book the Inca Trail? Anywhere. You can make reservations from the comfort of your home. Doing it online is usually the most common way to do it.
PAYMENT OF YOUR TICKETS
To enjoy the Inca Trail map and its route you have to make a previous deposit. This is essential in order to proceed with the permit purchase process. You can make the payment with credit cards such as American Express, MasterCard, Visa, and Discover among others. Depending on the company, operator, or agency you choose, you can pay in other ways. You can choose between deposits, transfers, or other online payment methods.
Another thing to consider is that tickets are sold on a first-come, first-served basis. In certain cases, you may see that there are still permits available to buy. But in unlikely cases, it may happen that these tickets have sold out quickly. And in case you cannot make your trip on another available date, your deposit will be refunded. But once the Peruvian government has issued and confirmed the ticket, the deposit becomes non-refundable. How much does it cost to hike the Inca Trail? Well, the price will depend a lot on the operator you choose. It can also vary if you decide to do it in a group or in a private group. But generally, you can expect to spend between US$ 700 to US$ 1,050 per person.
MAKING RESERVATIONS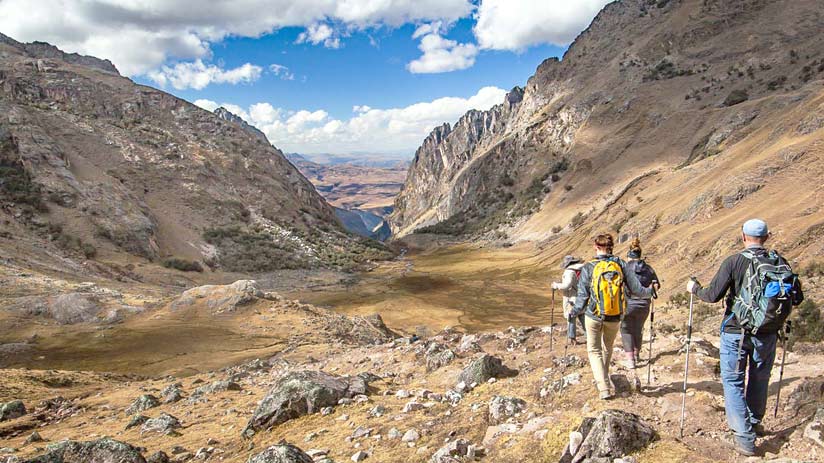 Have you ever wondered: How do I book an Inca Trail ticket? Well, it is something quite simple. Once you have your passport in order, your dates ready, and the motivation to undertake this adventure, you will be ready. To make the booking for the Inca Trail it is necessary that you choose some of the hundreds of certified operators to provide this service. Keep in mind that it is almost impossible to get these tickets on your own. First of all, because the presence of the guides and porters is mandatory to enjoy a unique experience. In addition, the experience is undertaken in organized groups. So if you travel as a family, this route is an excellent option for your vacations.
Once you have chosen a trusted operator or agency, you can start to inquire about their available packages. You can decide whether to choose your own dates or form your own group in case you travel with your family. If you find yourself alone, don't worry, the operators will take care of adding you to another group. As long as you make your booking for the Inca Trail a few months in advance, you don't have to worry about anything.
THE BEST MOMENT TO TRAVEL THE INCA TRAIL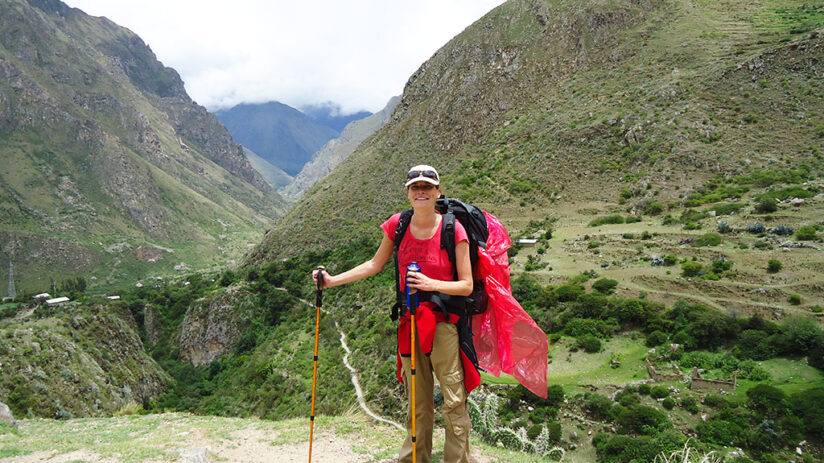 Between the months of November to March is the rainy season in the Cusco and Machu Picchu region. The weather is warmer, albeit slightly, but it rains most days. This means that it might rain for an hour or two, but it by no means rains all day. At this time of year, the crowds are less and it is a more comfortable time to hike the Inca Trail to Machu Picchu.
The dry season occurs between April and October. This coincides with the high tourist season, so it can be a bit more difficult to get places. At the same time, you can see clear skies and sunny days. There can be average temperatures of 13º Celsius and much more.
In both the rainy season and the dry season, you will need to dress in layers. In the morning, the temperature is cold and you will need a jacket. At noon the weather becomes warmer. While at dusk, the weather is cold again. In the rainy season, you will also need a raincoat and good waterproof shoes.
The availability of the Inca Trail in the rainy season is much easier to obtain. It is true that it rains, which makes the trail a little less comfortable. You will simply need good waterproof shoes and a good raincoat. Plus a little more change of clothes than in the dry season. No matter the season you choose, being able to receive the citadel from the Sun Gate in Machu Picchu will be something memorable.
ALTERNATIVES TO THE INCA TRAIL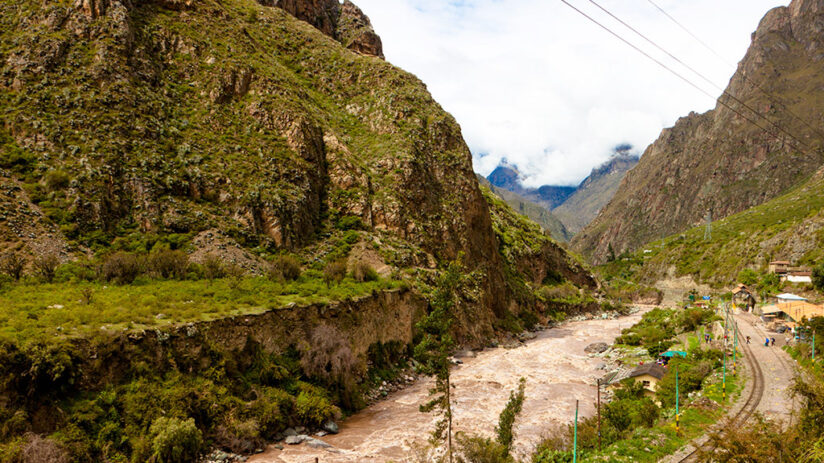 If you lose your Inca Trail booking by chance, you should know that there are several other Inca Trail alternatives. The Salkantay Trek is a great alternative to consider. On this 5-day, 4-night trek you will hike to the Humantay lagoon and camp at the base of Apu Salkantay before joining the original Inca Trail to Machu Picchu.
Then there is the Lares Trek to Machu Picchu. This is a 4-day and 3-night trek where you will experience a great variety of landscapes. From hot springs, waterfalls, and high passes before taking the train to Machu Picchu. An option that is worth discovering in case you miss your booking for the Inca Trail.
The longest and most challenging hike is the Choquequirao Trek. This has a duration of 8 days and 7 nights to Machu Picchu. This is one of the most special adventures available. You will go through wonderful rivers, have lunch at the Inca site of Choquequirao, get some amazing views and colorful sunsets. You will also see waterfalls and coffee plantations before the highlight of the trip, Machu Picchu.
In any of the hikes you do, you will enjoy a very informative tour of Machu Picchu. Machu Picchu tours generally last around two hours and you will see and learn about the main ruin sites. After enjoying some free time to explore on your own and take pictures.
"IN EVERY WALK WITH NATURE, ONE RECEIVES FAR MORE THAN HE SEEKS."
The Inca Trail to Machu Picchu can be one of the best ways to get to know the Inca citadel. And precisely for this reason that it is of great importance to make the booking for the Inca Trail. Its impressive landscapes and Inca ruins can become enchanting settings. It is an excellent way to travel back in time and put yourself in the shoes of the ancient Incas. We hope together with the experts from Machu Travel Peru to have been helpful. If you want to know more about the different routes, you can consult with our qualified team of advisers. They will be happy to help you fulfill the trip of your dreams.
---