Planning to do the famous Inca Trail on your next vacation? Are you thinking of visiting the different points and landscapes that this trek can offer? Then this little article can be useful for you. For all those who have planned to hike the Inca Trail, you must know that all its prices will depend on the tour company that you hire, the guides, and other factors that can influence it. And we have just prepared an article where we delve into this important topic. For this reason, Machu Travel Peru wishes to accompany you regarding the Inca trail cost and other important points about this famous hike.
The Inca Trail cost can be one of the most important points to consider in our next adventure. Since the cost will be greatly influenced by the operator or agency with which we decide to contract. Many companies are dedicated to this area, so the competition is great. This means that prices vary according to the quality of the service and what it includes.
Everything you need to know about the Inca Trail cost in 2021
A ONCE IN A LIFETIME ADVENTURE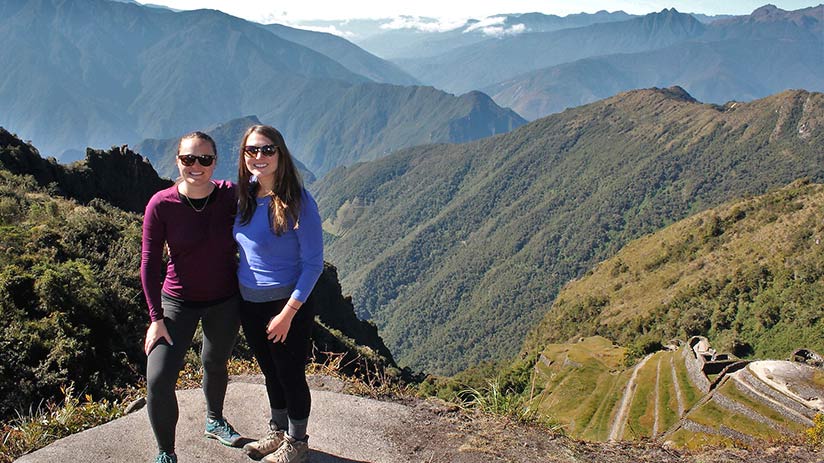 The Inca Trail to Machu Picchu is a worldwide recognized trek. It is one of the most famous treks in Peru. And how couldn't it be so? It has the most surprising collection of views and landscapes, as well as having the imposing Inca citadel as its final destination. Without a doubt, this hike is one that you cannot miss in life.
This route is made by hundreds of tourists and locals a day. Therefore, the ideal thing is to book your ticket as soon as possible.
The first thing to keep in mind is that it is impossible to do this hike individually or alone. The Peruvian government has put a limit on the number of hikers who can visit this path. Everyone must have Inca Trail permits and must be accompanied by a certified guide. If you were looking to soloing this hike, bear in mind that it will be impossible. All along the way, you will see that these measures are enforced and verified through a series of checkpoints that we will find along the Trail.
HOW TO GET PERMITS FOR THE INCA TRAIL?
For a company to operate and sell permits for the Inca Trail, it must have an official government license. These licenses are only issued to local Peruvian trekking companies. An exceptional condition is that these Peruvian companies must have an office in Cusco. For example, international travel, adventure or trekking companies subcontract with the official companies of Cusco. Since they do not have the permits to buy tickets.
In Cusco alone, there are approximately 200 trekking companies authorized to sell permits. As there are so many, there is a lot of competition between them. This leads to numerous alternatives and differences in the services offered. For example, those companies that seek to differentiate themselves by their quality and superior proposals will have a different Inca Trail cost. Nowadays it can be somewhat difficult to find a good proposal at reasonable and affordable prices. But it does not mean that it is impossible. Besides, you cannot miss one of the best Machu Picchu tours.
GENERAL INCA TRAIL COST – BASIC COVERAGE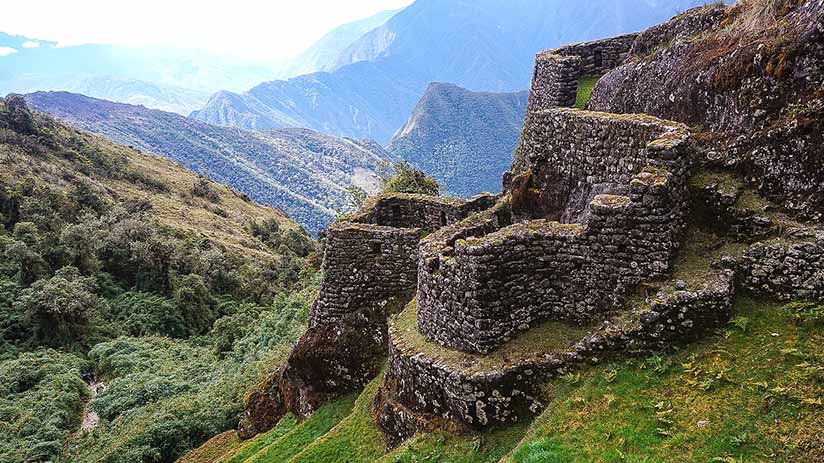 You will find that among the different tour companies or travel agencies, the Inca Trail cost does not drop below US$ 600. And this is the price of the basic coverage of the trek. Now, if you are looking for other types of amenities or included services, the price will obviously go up. For example, at the higher end of the spectrum, the most complete services may be in the $ 1,500 range. This price difference will be reflected in the quality of the service and what it includes.
The basic coverage includes transportation from the lodging to the starting point of the trek, including porters, guides, three meals a day, the Machu Picchu entrance ticket, and the same tents where you will rest. In some clandestine companies, you may find a lower price, but remember that it is best to guide us by their reputation. You also do not know how many hikers will accompany the Trail, how many meals are offered, or what quality of the guides is. It is best to choose a company that has a certain reputation offering this amazing hike. In this way, you ensure a good time hiking the Inca Trail.
Although sometimes we travel on a low budget, it is good to remember that the cheapest option is not always the best one. Those companies that offer a cheaper price can be seen with groups of 25 people, little food, and no snacks. Many of these companies improvise as they hike and make this experience an arduous one.
In case you are interested in extra services, you can find gourmet meals, trekking equipment, and self-inflating air mattresses for a restful sleep. These extra amenities can raise the Inca Trail cost depending on the company you choose.
RELIABLE OPERATORS PRICE
In general, the most reliable local operators offer the service at a relatively medium price. From these companies, you can expect an Inca Trail cost that ranges between $ 700 and $ 900 per person. This service involves joining a group that can consist of up to 12 hikers. As with the basic service, you can wait for transportation and pick up from your hotel until the start of the trek. It also includes what are the tickets for Machu Picchu, porters, bilingual guides, camping equipment, trekking equipment, three meals a day. Besides, the service includes both the shuttle bus tickets to Aguas Calientes and the return trip by train to Cusco. Although it is also important to verify what is included and what is not in the wonderful Classic Inca Trail to Machu Picchu.
ADDITIONAL EXPENSES TO CONSIDER
Another factor to take into account for your Inca Trail cost is those additional expenses that may appear. Now, these are not mandatory to consider, but they can make your journey a lot more comfortable. For example, an additional porter for your trip may be costing between $ 50 and $ 100. An additional porter will be able to carry some items for you that you consider essential for your route. Now, both the porters and guides will expect a tip from you. So this will be another expense to consider during your trip.
Now, you can also opt for extra amenities, like a private individual tent. This can cost anywhere from $ 30 to $ 40 extra. So if you are looking for a more private experience, this is your option. And in case you don't have trekking equipment, you can rent one. Although keep in mind that depending on the operator or agency you are dealing with, these may already be included. Souvenirs, snacks, and anything else extra that you are looking to take with you will also be an expense to consider. Around Cusco or on the Internet, you will find countless companies interested in helping you with your hike. Even so, you will have to do the Inca Trail booking, because the available dates can sell out very quickly.
INCA TRAIL OPTIONS AND VARIANTS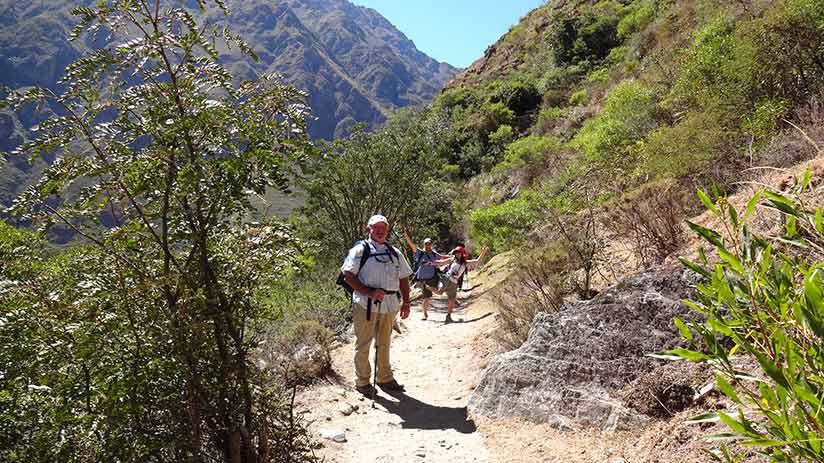 The classic Inca Trail tour lasts approximately 4 days and 3 nights. At the end of this wonderful route, you will find yourself arriving at the IntiPunku or Sun Gate, where you can appreciate the incredible Machu Picchu from a panoramic view. Here you will tour the beautiful citadel throughout the day and then return by train to the cosmopolitan imperial city.
You will see that the Inca Trail map is quite large and is made up of other routes that can complement your journey. For example, there is another variant of the Inca Trail that lasts 5 days and 4 nights. Special for those lovers of nature and ready for a bigger challenge. This option may be a bit more challenging but, it is not as well known as the classic option. Being a distinguished option, the Inca Trail cost will completely change.
There are even options and variants of a single day, where obviously the Inca Trail cost is much less. The shorter day alternatives are ideal for those who are not in excellent physical shape. But in case you don't get tickets for the Inca Trail, don't worry. Other Inca Trail alternatives have Machu Picchu as their destination.
OTHER TIPS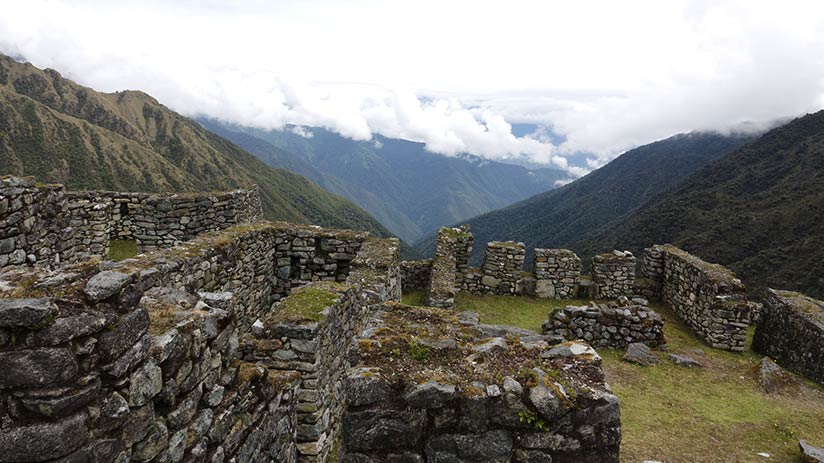 It is good to keep in mind that during the low season, the Inca Trail cost may be cheaper than in the high season. Normally the price of admission remains the same throughout the year, but other transport or food services may be improved.
It is important to know that during February, there is no Inca Trail availability, due to maintenance reasons and the heavy rains that occur during this month. The route is completely closed for tourists and locals. Therefore, if you plan to hike this impressive route, it is best to avoid February.
WHAT ARE YOU WAITING FOR?
As you will see, the Inca Trail cost will depend a lot on the company or tour operator you choose. So if you are looking to enjoy the basic coverage, you will have an idea of what to expect. Together with Machu Travel Peru, we hope we have helped answer some questions about the long-awaited Inca Trail. We hope you enjoy this walk soon and do not hesitate to ask us about the available dates. Our team of qualified consultants will be happy to help you make the trip of your dreams come true. We hope you have an incredible trip!
---