In Peru, one of the top tourist attractions for hiking and nature lovers is the Inca Trail route. This incredible and historical hiking trail will immerse you in the world of the Incas and take you through amazing Andean scenery. The Inca citadel of Machu Picchu is the endpoint of this wondrous journey.
The Machu Travel Peru team considers that walking the Inca Trail in the same way that our ancestors did is the most special and fascinating way to have a vision of our culture and, of course, one of the Seven Wonders of the World. So, if you decide to undertake this great adventure, there are several things you should know to have a safe and successful trek along the Inca Trail route. As a result, your Inca Trail hike will be an unforgettable experience.
Ready? This article will go over what you need to consider while hiking the Inca Trail. Let's go!
Book in advance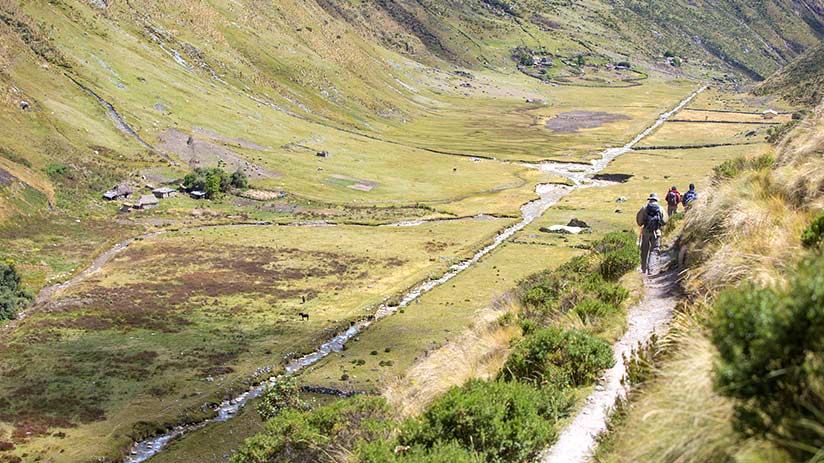 Being one of the greatest adventurous treks in the world, there is a huge demand for tickets. The Peruvian Government set a limit on the number of people who can go hiking the Inca Trail route. A maximum of 500 people are allowed per day, of which only 200 are hikers, the rest includes guides and porters. This means that permits sell out fast. For this reason, it's completely necessary to obtain your permit well in advance, at least six months before planning your journey
It's not possible to do the Inca Trail independently. You have to do it with an approved tour provider, who will be the one to buy the permits in advance. Take into consideration this important item if you don't want to feel disappointed during your journey.
Besides, keep in mind that the Inca Trail only includes the entrance to the Machu Picchu Sanctuary. If you want a tour to Huayna Picchu or Machu Picchu Mountain, you must ask your tour provider.
*Your permit is tied to your name and must match exactly your passport. It isn't transferrable.
Pick your dates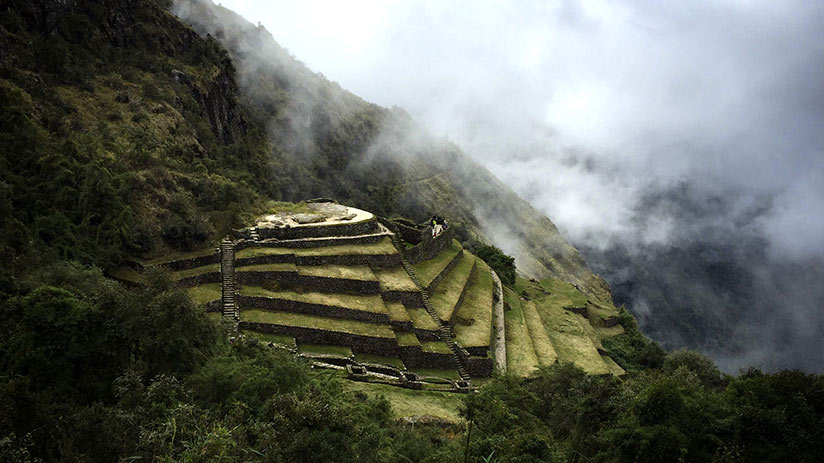 The Inca Trail route is a year-round hike (it's closed the entire month of February for maintenance works) but of course, some months can best fit for you than others. However, each comes with its pros and cons.
Cusco has two seasons: The dry season, from April to October; and the wet season, from November to March. For most, the dry season is the best time to do the Inca Trail since, during these months, the days are sunny and with the least chance of rainfall. But the tourist traffic increases greatly and the nights are close to zero degrees, sometimes even less. So expect cold nights during the dry season on your Machu Picchu tours.
Other avid hikers prefer the wet season because it's a less-popular time to hike the Inca Trail. The tourist traffic is notably reduced. Besides, there is a wide range of flora and fauna in bloom and the nights are less chilly. But during this season, there is a notable chance of rainfall that makes the hiking conditions difficult, slippery and especially dangerous.
NOTE: Regardless of when you decide to hike the Inca Trail route, you must know the weather in the Andes is unpredictable. It can change very quickly from sunny to rainy and back again. Ensure to be well-equipped with the essentials such as waterproof clothing, hiking boots, warm and cool layers of clothing, windbreaker, sunscreen, mosquito repellent, and lip balm, just to mention a few.
Preparing for the Inca Trail route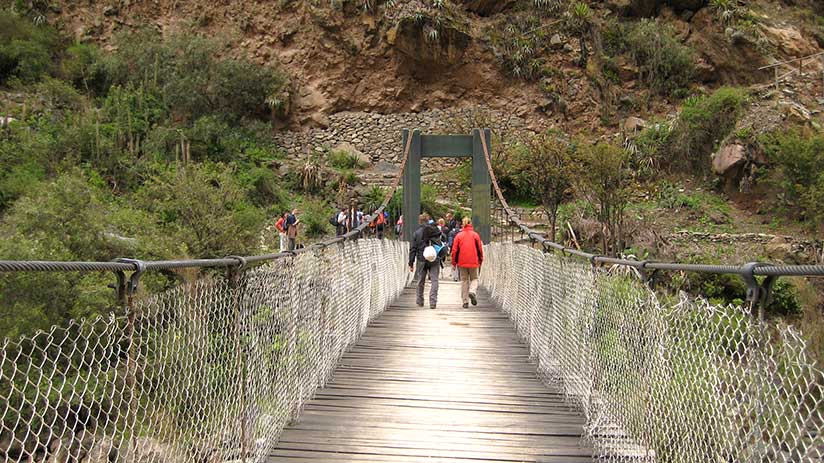 Hiking the Inca Trail is a 26-mile trek over 4 days. It can be a challenge since most of the trail is paved with stone. You will climb many steps up and down and thousands of rocky steps.
The Inca Trail is doable if you have a good level of physical fitness, everything will be easier and more enjoyable. Plus, the more in shape you are, the better your body can adjust to the high altitude. But if you don't fit with this description, don't feel despondent. If you are the kind of person who is always up for a challenge, this is the opportunity to prove you can do everything!
See the Inca Trail as a motivation. Start making some positive changes before your Andean journey and getting in shape for this amazing trek. In fact, it's fun to switch things up once in a while, don't you think? Since the Inca Trail consists of lots of stone stairs, you can walk up and down stairs in your house or your office building. It will help you to strengthen your knees. Getting out and hiking some hills or mountains will be helpful as well.
TIP: Having the right boots is essential. You will wear them day in and out along an extremely rocky and uneven trail. So, take the proper precautions if you don't want your trek through the Inca Trail route to be an uncomfortable 4-day one.
Time to acclimate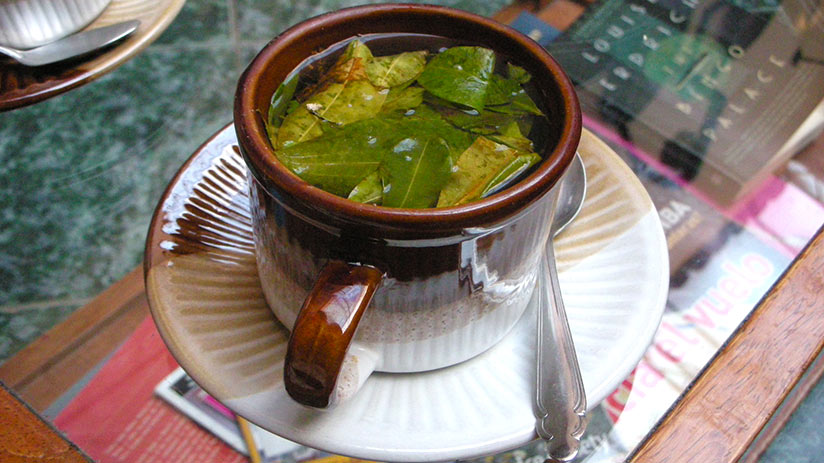 We know that a big concern for lots of travelers is how long is the Inca Trail since it's considered a challenging trek. But if you don't acclimate properly to the high altitude of the Andes, you won't be able to enjoy the wonders of this trek.
The highest point of the Inca Trail is the "Dead Woman's Pass". It's at 4,224 meters above sea level. At this height, altitude sickness can hit you badly. Symptoms can include headache, dizziness, nausea, fatigue and lack of energy.
One of the most effective ways to prevent or treat the altitude sickness is to drink plenty of water or mate de coca (tea made from coca leaves). You can chew the coca leaves as well, the Incas used to use this sacred plant. Besides, it will be more pleasant if you spend some days in Cusco to give your body time to acclimatize.
Inca Trail Map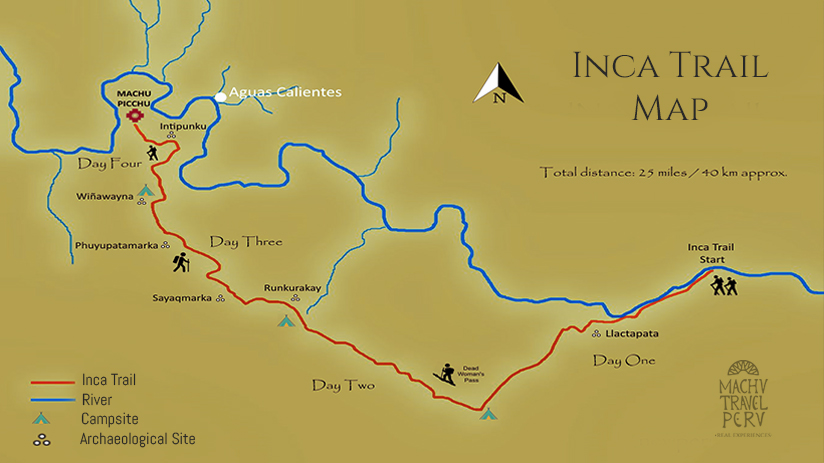 The Inca Trail is, without a doubt, a life-changing experience for millions of travelers. It's an arduous but awe-inspiring journey that ends at the majestic Machu Picchu Sanctuary. Machu Travel Peru is thrilled of showing you the Inca Trail map. But keep in mind that your campsites and stops may differ depending on your tour provider.
Cater your tastes…
To sum up, are you up to the challenge of the Inca Trail route? It will exceed your expectations. Trust us!
---