Are you into hiking? Sports in general or just want to have a defying adventure? Then you are probably going to love the famous Inca Trail to Machu Picchu. One of the most challenging feats we have in Peru. Being able to hike to Machu Picchu through the Inca Trail is not something to take lightly. We are talking about one of the most famous hikes in the world. And for this, we will have to take many proper precautions and be aware of what we are doing. Machu Travel Peru will gladly help you with everything you need to know about this hike.
WHERE DOES IT START?
The Inca Trail to Machu Picchu usually starts in Cusco, but that may depend on your tour operator. Machu Travel Peru highly recommends taking a few days in the beautiful imperial city. Keep in mind that one of the things that we will have to face in our ascent will be the height, so acclimatization in Cusco is almost obligatory. There are a lot of things to do in Cusco, so take your time and relax before the hike.
ARE WE THERE YET?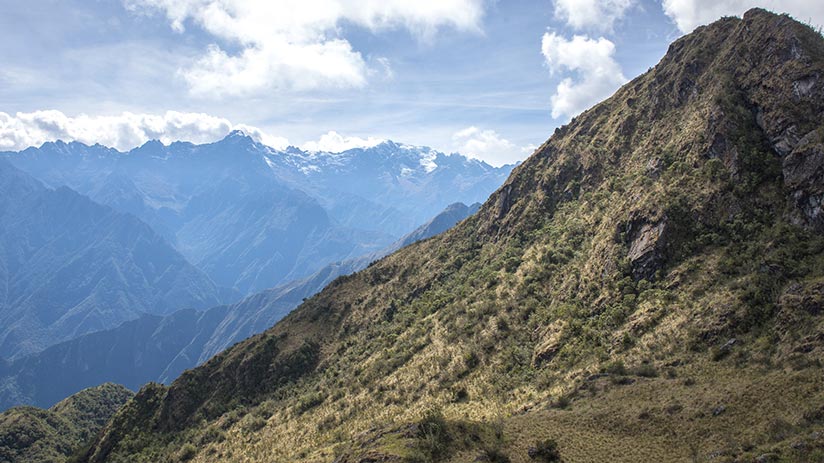 Wondering how long is the Inca Trail? The Inca Trail is actually a small path compared to all the roads built by the Incas, which can reach a length from 23,000 km to 45,000 km. The Inca Trail to Machu Picchu was constructed by the Incas 500 years ago. It has a length of 42 km and, depending on the tour you choose, it can be done between 2 to 4 days.
The Inca Trail to Machu Picchu is a really immersive experience and of the greatest things to do in Peru. You'll get to know how the ancient inhabitants went to the new wonder of the world. The mere memory that this trip will give you will be unforgettable and unparalleled. Upon reaching the top and witnessing the amazing view, you will be aware that all of that effort was worthwhile.
BEST TIME IS NOW
Hiking the trail can be done throughout the whole year, except for February for maintenance reasons. Machu Travel Peru thinks the best time to walk Inca Trail would be the dry season, mostly because you won't have as much cloud and fog in the way of some of the most beautiful sights the world can offer. On the way up you will find amazing views and fantastic scenery accompanied by numerous archeological ruins.
GETTING STARTED
Before anything, you should consider the Inca Trail availability -booking with a tour operator in advance is highly suggested. The classical 4-day trek is suitable for any experienced or amateur hiker. Not being fit is not an excuse for not trying this beautiful and awe-inspiring path. Besides, there will be a lot of guides helping you to continue.
FIRST DAY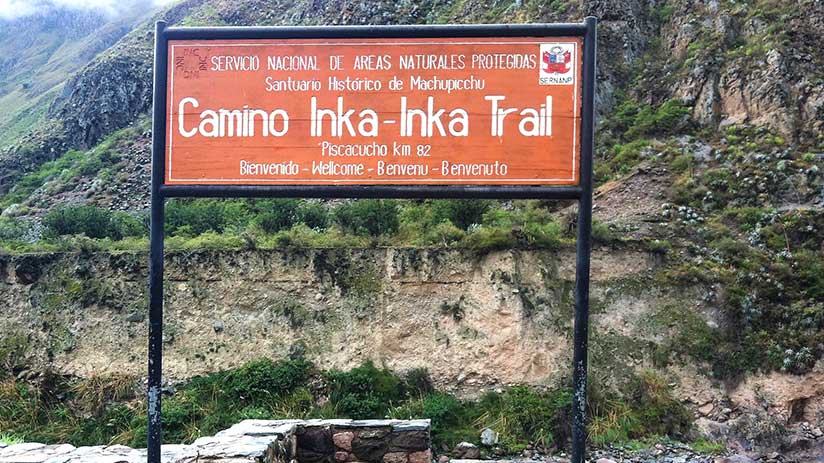 Usually, on the first day, you'll go by bus from Cusco to Ollantaytambo – Kilometer 82 where the hikers' trail begins. The first stretch is actually pretty easy, so it's recommendable to keep your strength as it will get tougher. From there, you will go to a small village from which you can see the first archeological ruin called Huillca Raccay. Some kilometers later, you'll arrive in Wayllabamba where you are going to rest.
SECOND DAY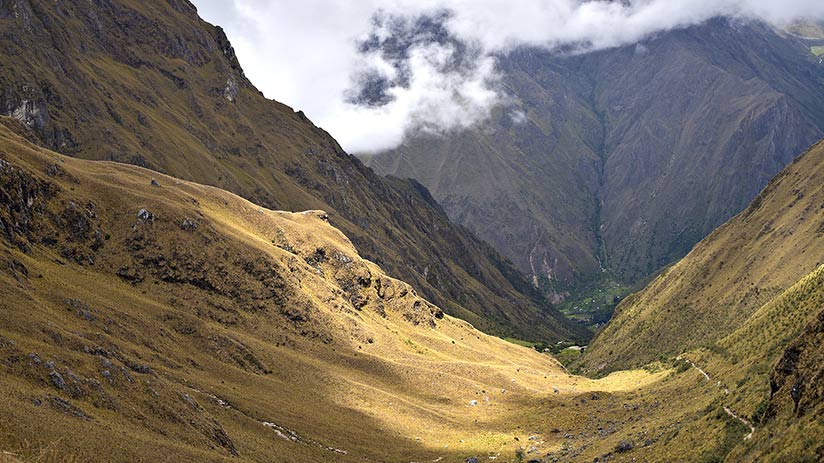 The second day is where the fun starts, it's one of the toughest parts of the Inca Trail to Machu Picchu. After a few kilometers going straightforward, you're going to start noticing the trail begins to steepen to eventually reach a small village called Llulluchapampa. From there, you got another 2 hours until you reach Dead Woman's Pass. After reaching the top and taking as many photos necessary, you will have 2 more kilometers to the camp where you are going to rest for the night.
THIRD DAY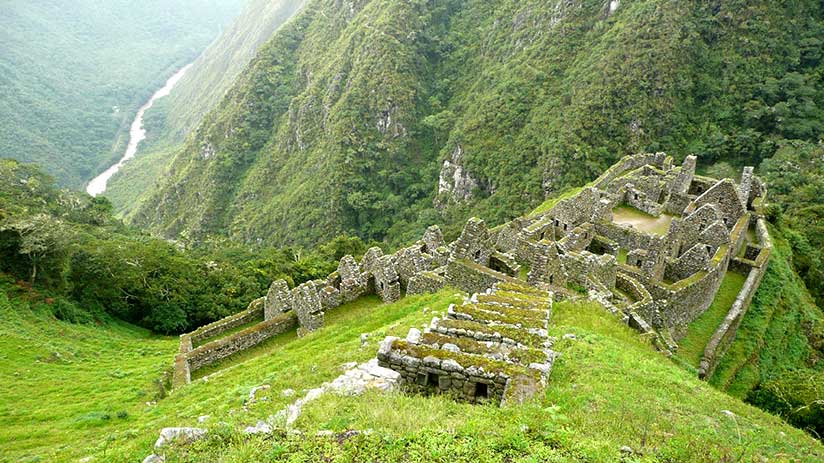 After waking up, you will trek up to another beautiful ruin called Runkurakay. From there, you'll get to see mostly paved Inca trails and staircases. So get ready to go downhill for a while. The trek on the third day usually takes 6 to 8 hours giving you enough time to take photos and look at the beautiful sightings. You should be careful and ask your guide about the different ruins on the Inca Trail map. Finally, you'll arrive at one the last camping spots called Wiñay Wayna
FOURTH DAY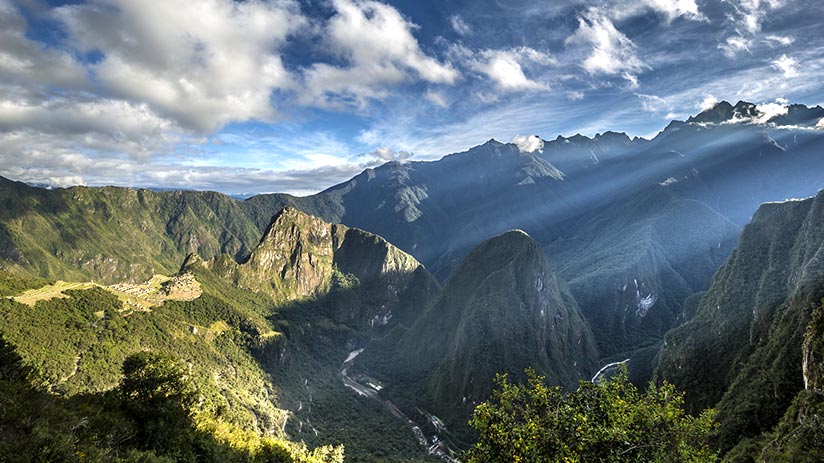 The last day of the Inca Trail to Machu Picchu is one of the most unique days of the trail. All the efforts of the hike see its fruition when you get to Machu Picchu. From Wiñay Wayna, you'll trek to Inti Punku. Once you get there, you will be presented with a unique view of our goal, Machu Picchu. The final triumphant descent to the citadel takes about an hour.
BE ALWAYS PREPARED
When thinking of doing this trail, remember that you have to go prepared, you are going to be in the open air and doing a lot of physical effort. So it's better if you bring with you some basic stuff like:
Sunblock
Headlamp
Toilet paper and plastic bags
Repellent / Bug spray
Water bottle
Walking stick
Trekking gear (hiking boots, two changes of clothes, etc.)
And any other stuff you consider necessary as long as it's not troublesome for the trail.
EXPECT THE UNEXPECTED
Now that you know all of this, you have no excuses not to try this famous trail. Machu Travel Peru hopes you have a great time exploring the wonderful inca road.
---