The luxury travel market is growing every year all around the world, people with means and the time wanting to travel the globe in style and comfort can now do so like never before can do with ease. Like most countries in the world Peru has followed the luxury travel trend, so now you can enjoy one of the many Peru travel packages on offer.
Peru is one of the most visited countries in South America if not the world and has much to offer the international luxury tourist with a grand history and culture like no other.
When most people think of Peru they almost always think about Machu Picchu, the Inca Citadel that was hidden in the jungle for centuries only to be discovered in 1911 by Yale professor, Hiram Bingham, while he was looking for another legendary city in Peru. There are many companies in offering Peru Machu Picchu tours together with luxury hotel packages so you will not find it hard to choose.
In this article we will give you some helpful tips to take your trip to Peru to make it a pleasurable experience. Firstly, let's start with the best time to go to Peru, this will firstly depend on your vacation time, and also the type of season you prefer. On the coast of Peru, they experience the four seasons, summer, autumn, winter and spring. In this region especially in Lima and the north of Peru summer can be humid and hot, winters can be cold and grey. So depending on what you prefer, summer is from December to March and winter is June to September. In highlands where Cusco is located, there are two seasons, wet season, October to April, and dry season, May to September. If you want travel to Machu Picchu and any of the ruins near Cusco, there is a low season which is the same as the wet season which has its advantages with less people but it does rain, or if you prefer the dry season which is also the high season there are many more people but the weather is much nicer.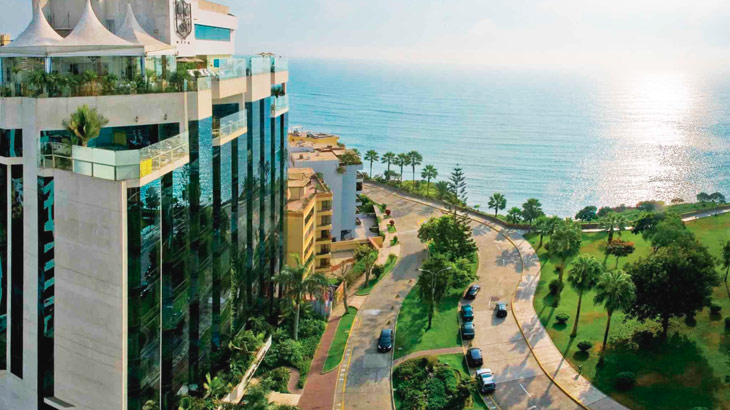 When choosing a luxury hotel in Peru there are many great choices in most of the major cities in Peru. The luxurious Belmond chain have some beautiful properties in Peru starting in Lima with the 5 star Belmond Miraflores Park hotel this is without a doubt one of the best hotels in lima, situated in front of the ocean each room features spectacular views. Moving onto Cusco, the Belmond Monasterio in the heart of the Inca city is housed in a beautiful Spanish colonial monastery. Travelling to the Sacred Valley there are many 5 star properties to choose from, Including the hotel Rio Sagrado, set in front of the Vilcanola river amongst the beautiful eucalypt forest. From here you can catch the train to Machu Picchu and stay at unique Machu Picchu Sanctuary hotel situated at the gates of Machu Picchu, so if you require luxury 5 star hotels they are plentiful to pass your holiday in Peru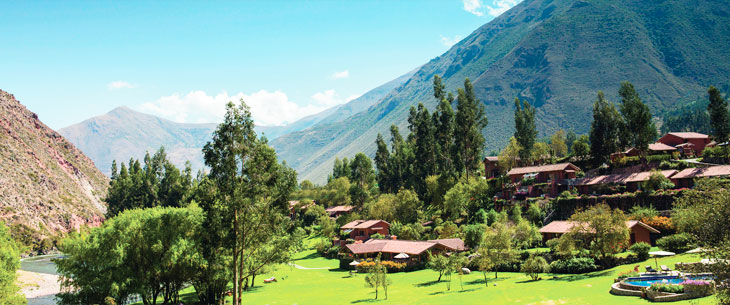 Deciding on which train to catch to Machu Picchu is also not difficult, Peru rail has three types of train to choose from. The first being the tourist train called the Expedition, this is the most popular with people visiting Peru, next is the Vistadome which features a glass ceiling for spectacular views of the sacred valley, the last and most luxurious is the Belmond Hiram Bingham service, this train is expensive but is a once in a lifetime experience and for those who love luxury this is the train for you, so if you have the money take the Hiram Bingham, you won't regret it.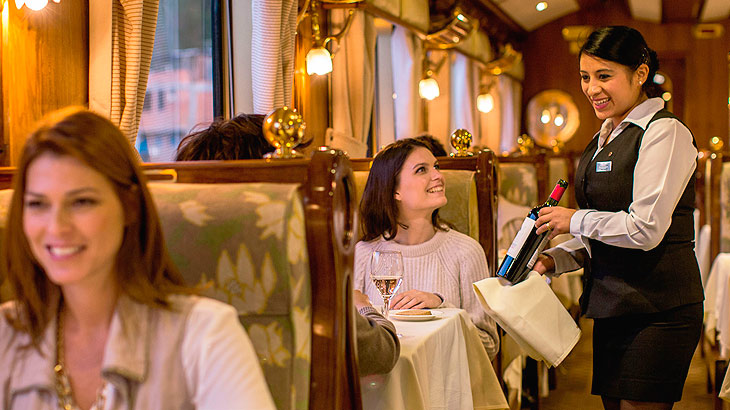 When you embark on your luxury vacation you will have to consider how to bring your money with you. These days' cards are the best way to travel. In all places that you will visit in Peru there are ATM machines, located inside banks and on the streets. It is recommended that you use the machines located inside banks and be careful who is watching you. You may also bring your local currency which can be changed in the change houses on all the main plazas.
When travelling in poorer countries your safety should always be on your mind. Always only take what you need for the day with you, most of your valuables should be left in the hotel safe. Expensive phones and cameras should be taken care of and keep your wallets in you front pocket, not the back pockets. Always take care when walking around at night, make sure you keep to the main thoroughfares and streets that are well lit. Your health is also a major consideration when traveling to Peru, make sure you drink only bottled water and a great recommendation is to only eat in restaurants that are full.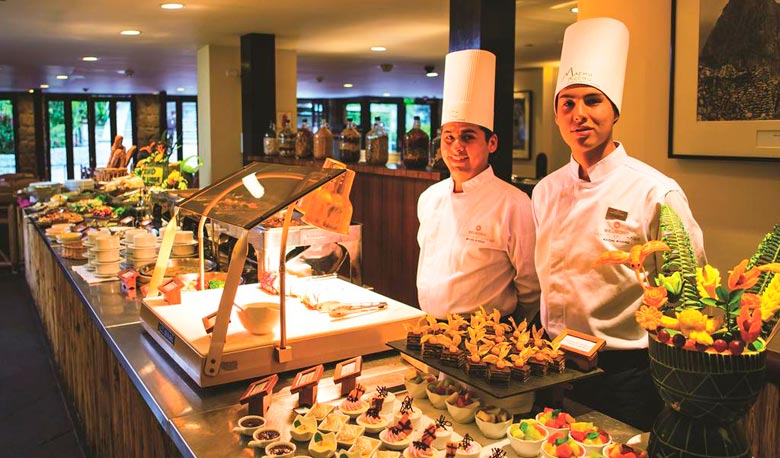 But above all the best tip is to travel with an open mind and enjoy your luxury tour to Peru, so much to see, to do and to learn, for an unforgettable luxury trip to Peru.
---