The coastal suburb of Miraflores is, without a doubt, one of its most popular districts in all of Lima and Peru. It is in Miraflores where skyscrapers and fashion boutiques abound among other things. And in recent years, the Peruvian food scene has been gaining a lot of popularity. Therefore, it is not surprising that within Miraflores we can find numerous world-class restaurants. That is why together with the travel experts of Machu Travel Peru we have prepared a small list with those restaurants in Miraflores that you cannot miss. From internationally renowned establishments to other more modest local restaurants, these are the best places to eat in Miraflores.
The best restaurants in Miraflores to taste the local flavor
CENTRAL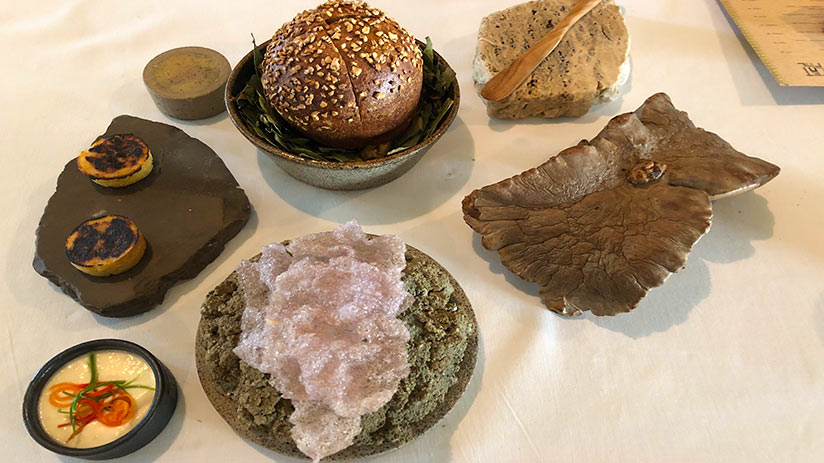 The exquisite dishes make it easy to understand why this restaurant in Miraflores is considered one of the best in the world. This long-time favorite proves that Lima, especially Miraflores, is the true gastronomic capital of South America. Chef Virgilio Martinez adheres to a long-standing philosophy, sourcing ingredients from all over the country, from potatoes and peppers in the Andes to exotic seafood from coastal regions. Again, expect (according to local standards) to pay a high price and make sure to book your reservation in advance to ensure a table.
SAHA
Saha is a new restaurant that serves Peruvian cuisine and strikes a perfect balance between reasonable prices, tradition, and creativity. This is a brand new and fresh place where you can taste the best traditional Peruvian food and cocktails. Saha offers food at affordable prices, and you can find everything you need in the restaurant! From traditional ceviche to creative original dishes using seasonal ingredients, you can enjoy the unique flavors of classic Peruvian cuisine.
MAIDO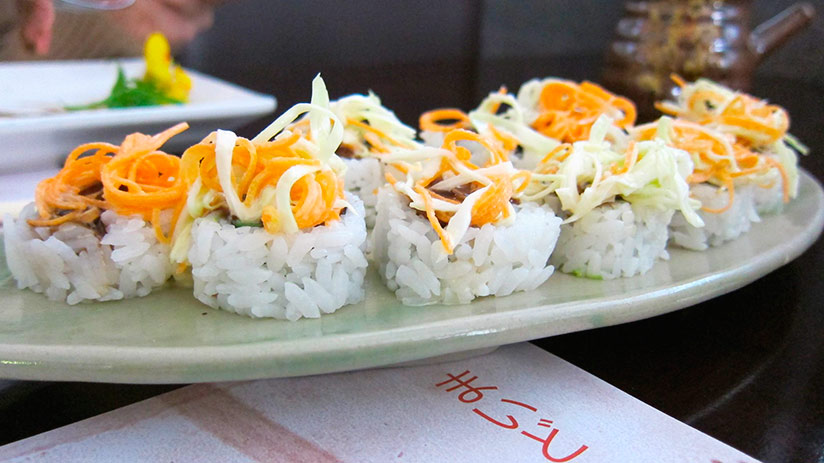 Maido was considered the best restaurant in Latin America in 2017 and ranked eighth in the whole world. Maido is one of the best restaurants in Miraflores and an outstanding representative of Nikkei cuisine, which is a delicious mixture of Peruvian and Japanese cuisine. Of course, dining here costs a penny, but for any true food lover, it is worth it. If you have never had this style of food before, it truly belongs to its category. After visiting some tourist attractions in Lima, a visit to this restaurant will make your night complete.
EL SEÑORIO DE SULCO
El Señorío de Sulco is the best place to try Peru's wonderful Creole cuisine. Essentially, Criollo cuisine is a fusion of native and Spanish techniques and is essential for Peruvian gourmets. Come here to try the premium versions of popular classics, such as Cau Cau, Ají de Gallina, or Carapulcra. If you are keen to try various Peruvian-style offerings, El Señorio will also provide its Buffet Peruano every Sunday afternoon.
RAFAEL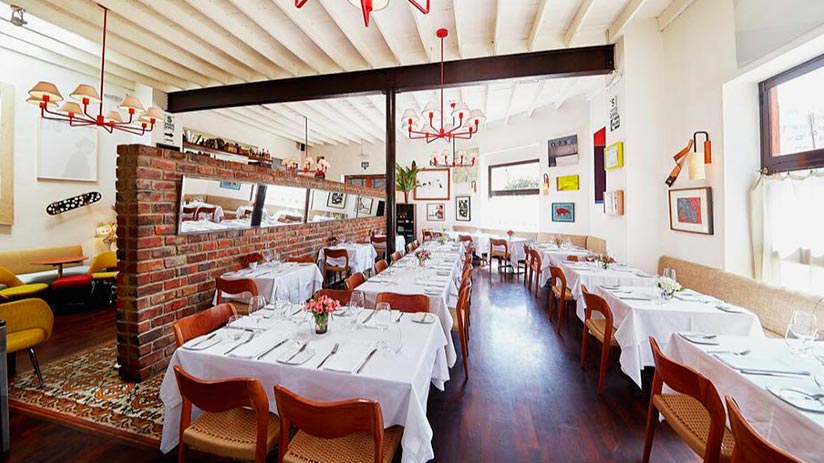 Set in an impressive Art Deco style mansion, its menu combines different elements while paying homage to traditional Peruvian cuisine. The restaurant is named after the owner and aims to celebrate Peru's eclectic culinary landscape, combining the flavors of Peru, Italy, and Japan. After a beautiful day trip from Lima, a good dish from this restaurant will justify your stay in the city.
ÁMAZ
It may not be officially a restaurant in Miraflores, but this site was worth mentioning. Located in San Isidro, Ámaz and his brother restaurant are trying to change the gastronomic scene by bringing Amazon's amazing wealth to audiences in big cities. Ámaz uses ingredients such as snails and Paiche (a giant Amazon river fish), as well as local Amazon fruits and other Peruvian superfoods obtained directly from the jungle, to provide some of the most creative cuisines in Lima.
HAITÍ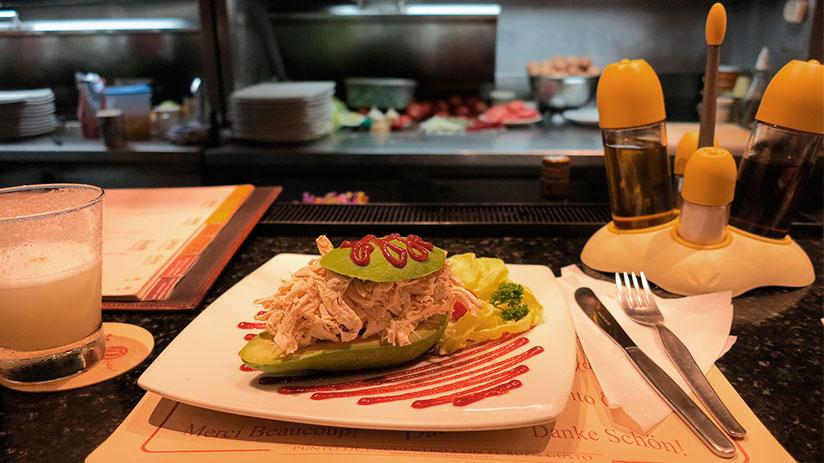 This old school restaurant located in the surroundings of Parque Kennedy offers simple and classic soups and sandwiches, as well as coffee and drinks. There is a lot of outdoor seating, which is very suitable for people wanting to relax near the park. Definitely one of the most classic restaurants in Miraflores.
LA MAR CEBICHERÍA
Gastón Acurio 's second restaurant, La Mar, is one of the most famous Cevicherias around Lima. Like all Cevicherias, La Mar not only offers a variety of Ceviche but also many other versions of Peru's many original fish and shellfish classics. Dare to try one of the greatest restaurants in Miraflores.
LA LUCHA SANGUCHERIA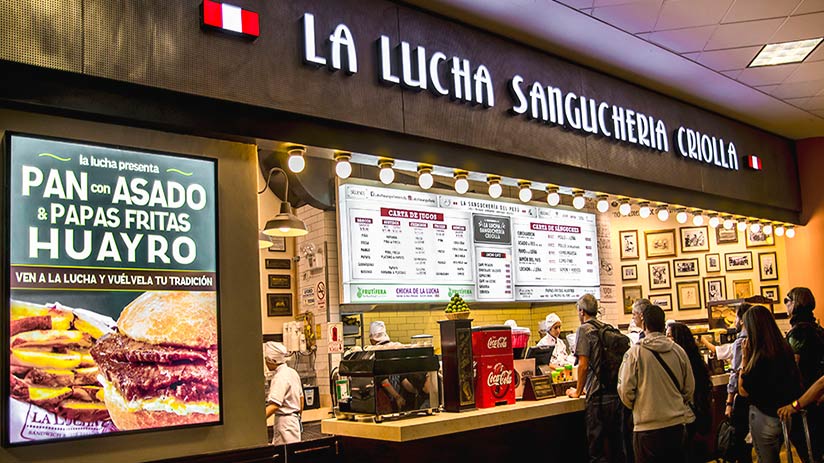 This is the best place to enjoy delicious and reasonably priced sandwiches in Miraflores. Its location adjacent to Parque Kennedy is always cheerful and exciting! They can also make smoothies and coffee if you just want to pull up a chair, take a drink, and watch the sunset. Also, around the park, you will find many things to do in Lima.
MENU'S SPOTS
Fortunately, for travelers with limited budgets, Peru has the concept of a lunch set "menu". In essence, this is like a mature version of cafeteria food: the different restaurants will cook a large number of one or two dishes and then sell them in servings, usually with an appetizing soup or salad and a drink. Many of these places don't even have names, but you can identify them by their signs or whiteboards in addition to listing the products and prices of the day. Some tours in Peru usually make stops within these places.
"IF MORE OF US VALUED FOOD AND CHEER AND SONG ABOVE HOARDED GOLD, IT WOULD BE A MERRIER WORLD."
As you may have noticed, food establishments abound within Lima, from exclusive options to more modest ones. We hope together with the experts of Machu Travel Peru to have been of help. If you want to know more about our gastronomic tours in the Peruvian capital, you can consult with our qualified advisors.