Peru is on the other side of the equator, this means that its seasons are the reverse of those in the northern hemisphere. For this reason, a large number of intrepid travelers from all over the world, including the team of Machu Travel Peru, decide to escape the winter and the low temperatures and go to Peru. It might sound cliché but Peru has got it all for the best winter vacations, and we are not exaggerating.
From glittering beaches where you can bask in the warm rays of the sun to a desert with a beautiful oasis and the fascinating Amazon rainforest. Peru even has breathtaking Andean mountains dusted with snow. So, when you ask yourself "Where can I go to see snow?" Peru is the answer.
Keep in mind that Peru has diverse climates where you can find rain, to illustrate, in the Andean region of Peru. But don't be put off by this. The advantage is that every place is full of life and in full bloom. Besides, with some solid preparation, everything will be fine. Peru is filled with lots of destinations just waiting to be explored. There's no doubt that a spectacular destination like Peru only offers unforgettable experiences.
Best winter vacations: Best places to visit
As we mentioned before, there are lots of incredible and magical destinations for the best winter vacations in Peru. All of them may make your journey truly special and unique. But Machu Travel Peru will only mention the most popular ones. So, take a look at what awaits you.
Cool neighborhoods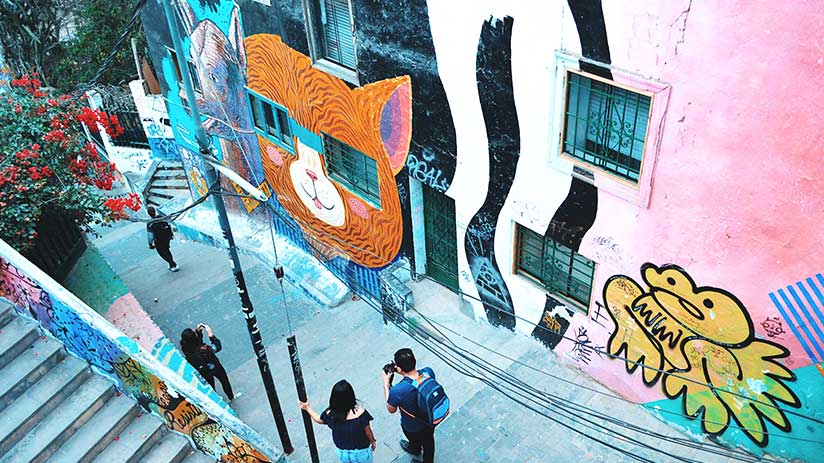 You can start your journey in Lima. The historic capital is full of cool and cosmopolitan districts such as Miraflores and Barranco. These barrios offer spectacular views of the Pacific Ocean. Their seafront is the perfect spot when the sun finally dips below the waves on the horizon. Completely poetic.
Besides, some beaches in Lima have a good swell so, if you are an avid surfer, this is the place to be for the best winter vacations. And if the adventure calls you, you can try paragliding to get more atmospheric and stunning views of the city and Ocean.
 Furthermore, don't forget to indulge your palate with one of the most exquisite Peruvian culinary delights, our famous Ceviche. It's the perfect dish to enjoy under the sun. And it would be even more delicious if you have it with a pisco sour.
The magical Machu Picchu and Cusco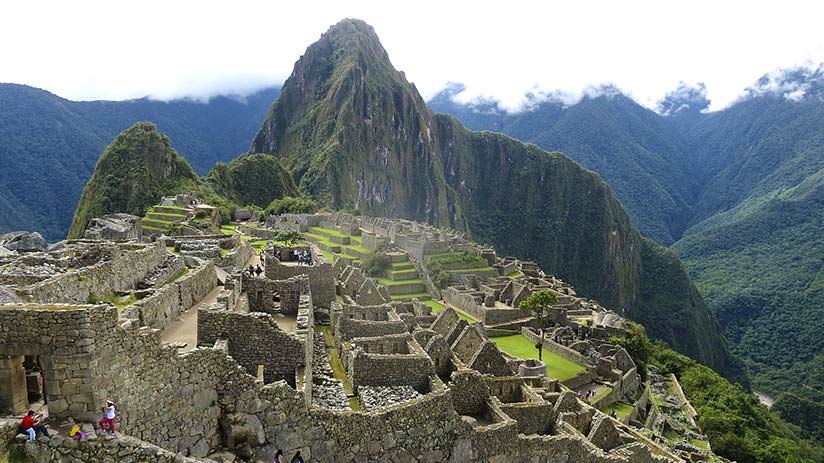 It's not a novelty that Machu Picchu is a must-see destination for lots of visitors who set foot in Peru. Located atop the Andes Mountains and with a view of the Valley of the Urubamba River, Machu Picchu is home to the ancient ruins of an Inca citadel. It's full of historical and cultural richness and amazing architecture. The fascinating remains of the Inca Sanctuary include temples, terraces, tombs, water channels and much more.
Without a doubt, Machu Picchu is a great place for a solo trip or family holiday. Indeed, Machu Travel Peru has some insights on how to plan a family vacation. We know that traveling with kids may be hard but it's completely worth it. Trust us. Everyone in the family will be enthralled after this special trip. Even the littlest travelers of the family will consider the Machu Picchu trip their best winter vacations.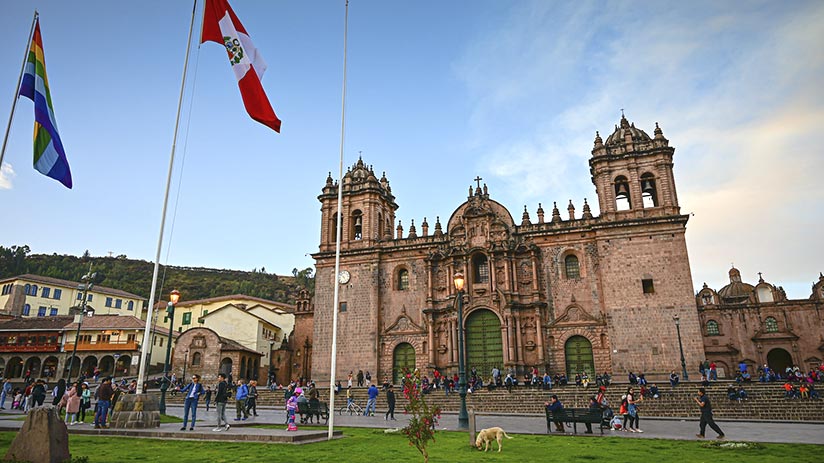 On the other hand, the city of Cusco also seduces millions of travelers due to its festivals. Inti Raymi, also known as the Festival of the Sun, is one of the largest and most famous ones.  This annual festival recreates the traditional ceremony of the Inca Empire in honor of the god Inti (Sun in Quechua). It takes place during the winter solstice (June 24) and brings multitudes of visitors every year. The vibrant and colorful city of Cusco gets filled with traditional costumes, processions, music, food, and drink. 
Mesmerizing Amazon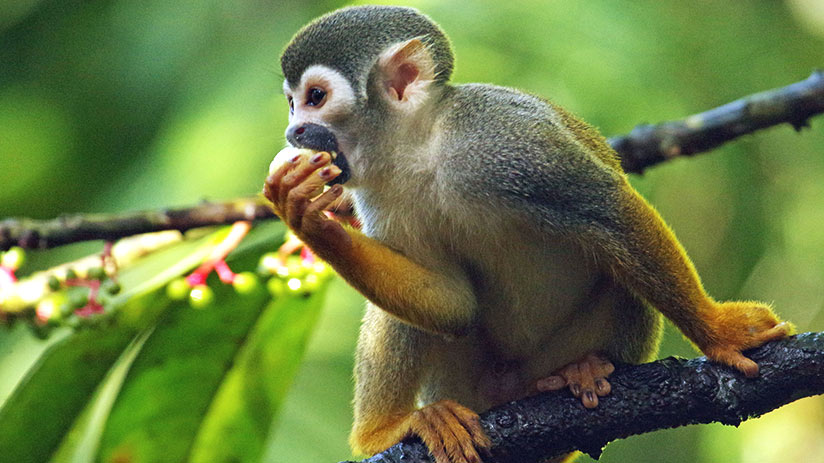 One of our main travel advice is to never be afraid of the venture. Life is too short not to do exciting activities. Come to Peru without seeing the Amazon rainforest would be a crime!
Peru has some amazing reserves that will allow you to witness the magnificent beauty of the Amazon. Pacaya Samiria National Reserve or Manu National Park house plenty of surreal and marvelous species of flora and fauna. You can spot different species of monkeys, bright-colored birds, hundreds of colorful macaws while you are navigating on a cruise. See the surreal beauty of the forest reflected on the water's surface will be more than magical, don't you think? In other words, the Peruvian Amazon rainforest is nothing less than a dream paradise for nature lovers.
Besides, days in the Amazon are sunny, hot and with some precipitation. So, one of our travel tips for beginners is to get protection from the sun. Also, wear pants and long sleeve shirts to protect your skin from insect bites. Moreover, Machu Travel Peru also recommends getting some vaccinations for a host of common diseases like yellow fever or dengue.
Magical Lake Titicaca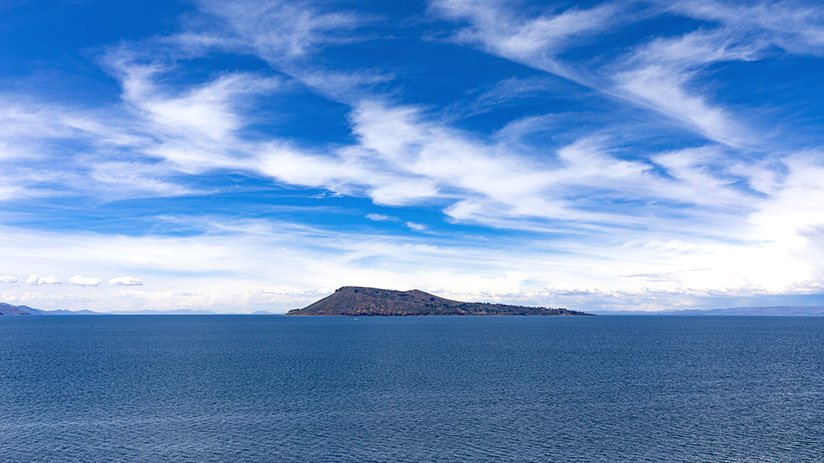 Finally, your best winter vacations wouldn't be complete without visiting the largest lake in South America and the highest navigable one in the world, Lake Titicaca. Its color is a mesmerizing deep blue unlike any lake you will have ever seen. it is breathtaking.
Lake Titicaca is home to several man-made floating islands. Yes, you read correctly. These islands are literally floating on the lake, they are made out of river reeds. Several indigenous communities are living in these marvelous islands, the most prominent are the Uros people. But there are also the Taquile people and Amantaní people. You can also do experiential tourism and have an authentic experience staying within one of these welcoming communities that are still home of Incan cultures steeped in the old ways.
These ancient communities have incredible cultural richness since Lake Titicaca has a fascinating historical significance. According to Andean belief, this lake is considered the origin of the Inca civilization and the birthplace of the sun. 
Kayaking on Lake Titicaca will allow you to watch beautiful sunsets, listen to the pleasant sound of the waves and soak up the serenity and peace of this magical place. We don't say this because we love our country, but Lake Titicaca is one of the most serene, beautiful and tranquil destinations in Peru. Besides, keep in mind that you will experience sunny but breezy days, cooler nights and a bit of rain. So, be properly prepared!
Are you a beginner?
To summarize, does Peru sound like the best winter vacations? We already think so. As you have noticed, you will always find something to keep you entertained and enthralled. No matter what kind of traveler you are, even if you are a beginner and you feel kind of anxious with your first overseas trip, "A beginner Guide for traveling in a safe way" will be really useful for you.
---