Many times, several travelers and newcomers ask us the same question: What is the best drink in Peru? And our answer through the years does not change: The Peruvian Pisco. This incredible drink is the national drink of Peru and the pride of all the inhabitants of the Andean country. Pisco is part of the national spirit of Peru. The drink is made in such a way that the fermenting wine distillation comes from the fresh must of about eight varieties of grapes. All in order to produce a kind of transparent and clear brandy. Besides, Peruvian pisco stands out for its traditional and artisanal preparation methods. So it tends to be a bit more expensive than the Chilean Pisco. Together with the experts at Machu Travel Peru, we believe that telling you about this drink is essential for you to know Peruvian tastes. Learn everything about Peruvian Pisco.
Everything you need to know about Peruvian Pisco
WHAT IS PISCO?
Pisco is a liquor with an alcohol percentage between 38% and 48%. It is very similar to brandy and is produced in both Peru and Chile. Pisco is not only the national drink of Peru but also of Chile. It could be said that their origin and true nationality are the cause of endless discussions and rivalries between the two neighboring countries. It is produced through the distillation of grapes from the Ica region and is mostly colorless. With this liquor, you can prepare one of the most traditional Peruvian drinks, the Pisco Sour.
The truth is that Peruvian Pisco has no comparison because it is a liquor with a unique personality. Some often compare it to tequila because of the herbal and earthy flavors it can present. But if you have a little experience with tastings, you will appreciate that Pisco is one of a kind. Besides, it is usually made with different grape varieties, so they will have different characteristics. It is a consolidated distillate within the cocktail culture. And it bears his name in some renowned cocktails, such as Pisco Sour. Today there is no bar that does not take into account this wonderful drink. And along with the biodiversity of Peru, this drink shows us the diversity of traditions and ingredients that are practiced.
PISCO HISTORY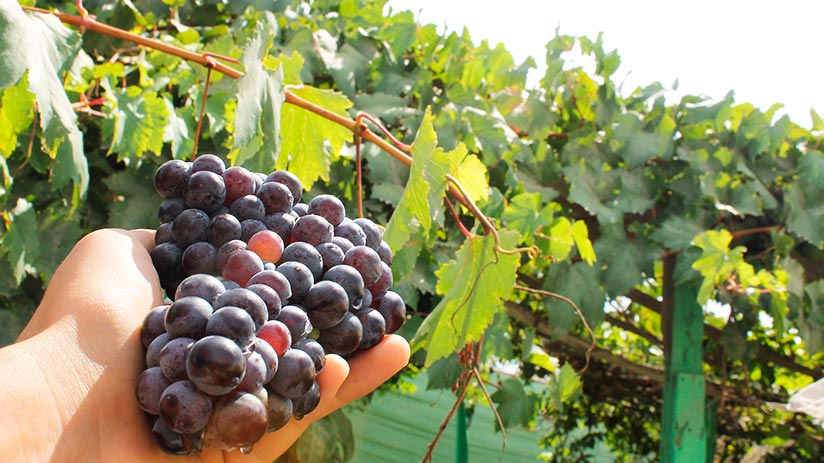 The history of Pisco can be a bit misleading. Many Peruvian historians assure that the word comes from the city of Pisco, located on the southern coast of the country. It is a word of Quechua origin that translated means "Bird", although some differ and suggest that it is translated to "clay container" due to the containers where it was kept. Its history dates back hundreds of years when the Spanish began to cultivate their grapes and produce the Peruvian wine that we know today. Peruvian Pisco was mass-produced until the earthquake in 1687, which destroyed a large part of the industry. In the following years, many Peruvian farmers decided to change their crops and start producing cotton. But in recent years, Pisco has indeed become popular again. Especially with the increasing demand for Peruvian cuisine on the world stage.
It was during the 16th century that the Spanish conquerors bought grapevines in different regions of South America. Everything in order to make your own wine and stop importing from Spain. And it was since then that what is known as Pisco was created, using the leftover grapes that were not used for wine.
And it is not very certain that it was Peru or Chile that produced Pisco for the first time. But there are many forms and regulations on Pisco productions that are considered traditional and simple. They strictly prohibit the addition of additional ingredients during distillation. The Peruvian Pisco is made with different varieties of grapes, a great majority indigenous. While the different Chilean Piscos are made with Muscat grapes. The best Peruvian Pisco comes from Ica in Peru, the Elqui region in Chile. It is best consumed alone or in the form of a cocktail.
TYPES OF PISCO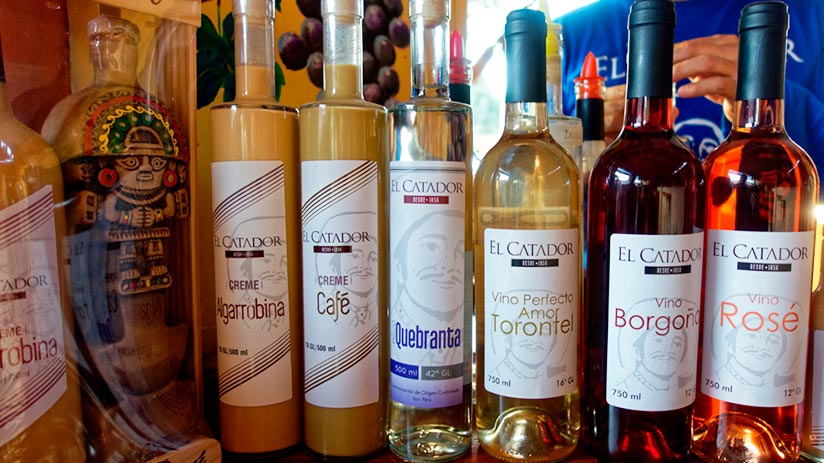 Fortunately, there are several types of Peruvian Piscos to try and taste. But if Pisco is not to your liking, you can also opt for other traditional Peruvian non-alcoholic drinks. The variety of Piscos will depend largely on the kind of grapes that were used to produce the liquor.
PISCO PURO: The Pure Pisco differs by being a type of Pisco made with only one kind of grape. Pure pisco is made with a variety of black Quebranta grapes and is usually very dry. Although aromatic varieties such as Italia or Torontel are also used. This type of Peruvian Pisco is usually used in cocktails and mixed drinks.
PISCO ACHOLADO: This Peruvian Pisco is produced with a mixture of several grapes. The Pisco Acholado can be made up of two or more Piscos Puros. Even two or more Mosto Verdes Piscos. Keep in mind that this brand can produce a maximum of two Piscos Acholados, one made with Cigars and the other with Mosto Verdes. If you are looking for what to drink in Peru, this is one of the best options.
PISCO MOSTO VERDE: The Pisco Mosto Verde is distilled when the wine continues to be sweet. Since its fermentation has not finished completely. This Peruvian Pisco usually has a much higher sugar content due to its grapes that do not ferment at all. Therefore, it requires numerous grapes per liter of Pisco prepared. And this is one of the Peruvian Piscos that has gained the most popular in recent years.
PISCO ITALIA: This Pisco is made with a much slower process using distilled fruit juice. Resulting in liquor with a unique flavor. This Peruvian Pisco is made with a type of Italian Grape, hence its name. The grape is also used to make table wines. It is even the most aromatic of the eight varieties.
PISCO QUEBRANTA: The Pisco Quebranta is one of the most unique Peruvian Piscos in its preparation. They have the aromas of fresh herbs and aromatic grapes are used for their preparation in addition to the Quebranta variety. This kind of Peruvian Pisco has a somewhat sweet flavor that as you take it becomes a little more earthy and spicy. Being able to enjoy this pisco on a vacation in Peru is something you don't want to miss.
PERUVIAN PISCO PREPARATION METHOD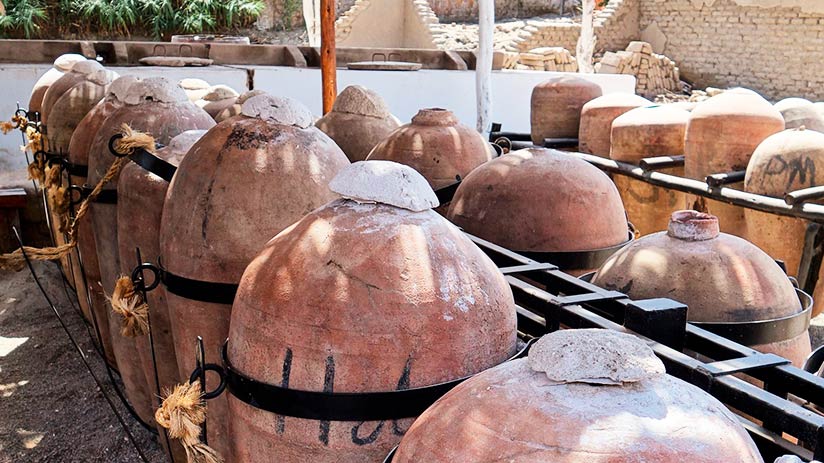 The preparation method will vary greatly depending on the variety of grapes and the type of Pisco to be produced. It is made by distilling fermented wine from fresh grape juice of eight specific strains to make a clear and transparent brandy. Peruvian Pisco's traditional manual production methods stand out, so it tends to be more expensive than Chilean Pisco and is considered by many to be the high-end style of Pisco.
This Pisco Sour offers a tempting profile and flavor and with certain herbal tones. It is a wonderful cocktail to prepare and an incredible excuse to enjoy a wonderful range of Peruvian Piscos. Being able to accompany this drink along with Peruvian food is something incredible to do.
Needed Ingredients:
Peruvian Pisco of choice (2 ounces)
Simple Syrup (1 ounce)
Lime juice (3/4 ounce)
Aromatic bitters (2 to 3 pinches)
Large egg white (1)
Steps to follow:
Have all the ingredients
Get a shaker
Add the egg white, the lemon juice, the pisco, and the syrup to the cocktail shaker.
Add ice
Move the shaker. (You can use a blender instead)
Serve and enjoy.
THE PERUVIAN PISCO IN CONTEMPORARY TIMES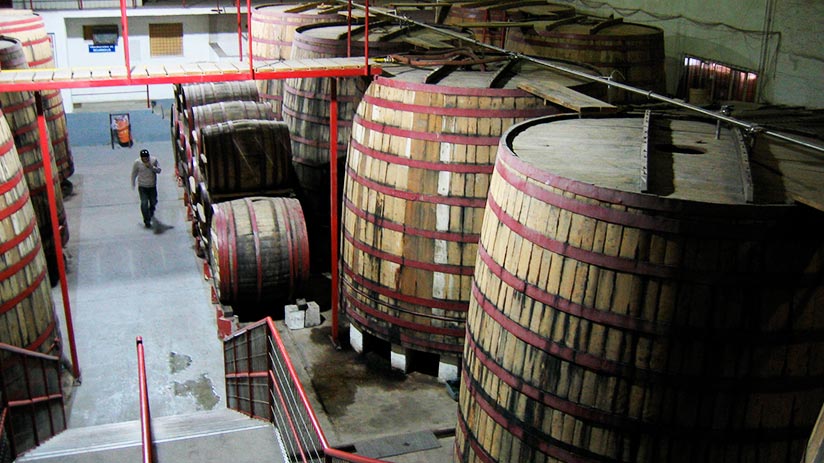 Peru has several pisco-producing companies. Some of these companies have modern equipment and the latest technologies available. These companies have concentrated on hiring high-level specialists in the different fields of production and marketing. This has allowed it to recover its previous level and even surpass it. Today Peru exports three times more than Chile due to its artisanal methods that have seen great progress in quality. Today Pisco and the different cocktails are one of the many national points of pride, as evidence of this you can find the Pisco Sour day to venerate this traditional drink.
PISCO RIVALRY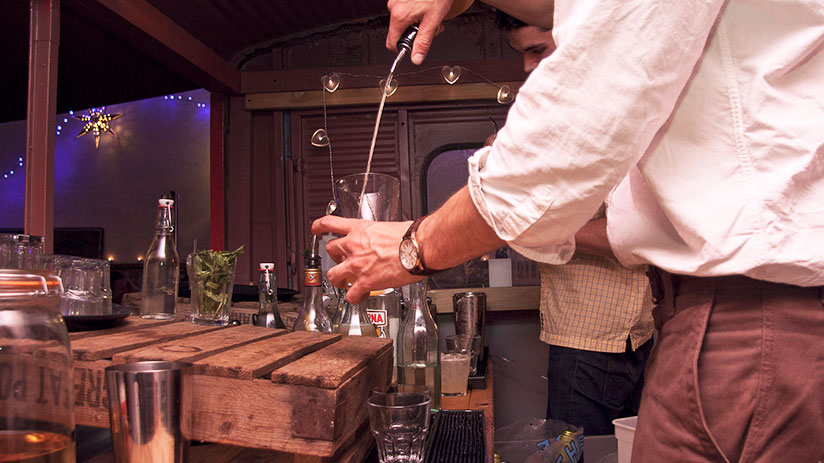 There is fierce competition between Peru and Chile in many scopes. But one of their longest disputes has to do with Pisco. Pisco in Peru is only allowed to be produced in five regions authorized by the government. These areas are Ica, Pisco, Moquegua, Arequipa, and Tacna. Besides, only Peruvian Pisco can be distilled in the Peruvian way: in a copper still. Peruvian pisco must be bottled completely to the distillation power and must not be diluted. Also, it must be made from 8 kg of grapes. Although the Chilean Pisco company also has strict regulations on its production, the method is different. If you are looking to taste the true Peruvian Pisco, in our many tours in Peru you will have the opportunity to try this and many other drinks.
"IF LIFE GIVES YOU LEMONS, MAKE PISCO SOUR."
As you will see, Peruvian Pisco is one of those liquors that you must try during your next trip. We hope together with the experts from Machu Travel Peru to have clarified the most important aspects of Peruvian Pisco. Remember that this drink is not only marketed in Peru. And you are even more likely to find Peruvian Pisco abroad than a Chilean one. But if you want to try the original flavor, then you better start planning your next trip to Peru. The entire team will be happy to help you make the trip of your dreams come true. What are you waiting for to start organizing your trip to Peru? You can not lose this!
---