Whether you are an enthusiastic traveler or an avid hiker, traveling to Peru and having an unforgettable Machu Picchu holiday should be, for sure, on your bucket list. In fact, this country is the trekking capital of the Andes. Lots of travelers say that there is nothing like the satisfaction of reaching Machu Picchu on your own feet. Many of them get there by way of the classic Inca Trail, Peru's most popular trekking to Machu Picchu. The classic Inca Trail attracts over a million travelers each year. However, this mesmerizing country offers other interesting alternative treks that take you to the Inca citadel, each unique in its own way. So, if you are looking for a different and unique experience, taking one of these routes is the best you can do. Machu Travel Peru has put together a concise summary and description of the best treks to Machu Picchu.
All you need to know about trekking to Machu Picchu
CLASSIC INCA TRAIL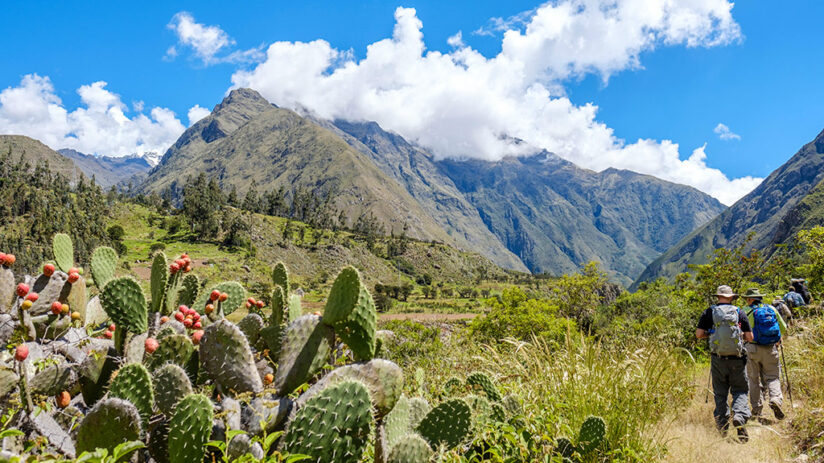 The classic Inca Trail is the famous 4-day trek to Machu Picchu that follows one of the ancient Inca paths. You read correctly, there is not just one "Inca trail". Actually, there is an extensive network of Inca roads that is called Qhapaq Ñan. It means "Royal Road" and it connects the entirety of the Inca Empire. But the particular characteristic about the Classic Inca Trail is that it is the only trek that arrives at Machu Picchu through the famous Inti Punku, likewise known as the Sun Gate.
Also, during this trekking to Machu Picchu, you will explore several Inca ruins that cannot be visited on any other route e.g. Winay Wayna. The Andean scene along the way inspires awe, the natural beauty is dramatic. Besides, it is graced by stunning views of high snow-capped mountains and rivers which make it, unquestionably, an iconic trek. You will get many chances to get some great Machu Picchu pictures.
IS A TREK PERMIT REQUIRED
Yes. The main consideration for the Inca Trail is that you must purchase a permit well in advance (around 6 months or more), especially during the high season (roughly May to August). The Peruvian government limited access to 500 people per day, guides and porters included. Thus, the trek often sells out quickly. There is no best time to visit Machu Picchu, but if you are looking to take this route, avoid the month of February. Since for maintenance reasons, the route is closed.
TRAIL FACTS
The Inca Trail is closed each year in February for maintenance work. Also, under no circumstances, no hiker is allowed to do this trek to Machu Picchu independently. Needless to say, the Inca Trail trek is popular for many good reasons. It's impossible to ignore the remarkable qualities of its footpath. Also, thanks to the natural and cultural treasures that line its remnants, it has become an attraction that draws thousands of enthusiastic hikers who are looking for some uncommon Machu Picchu tours.
SALKANTAY TREK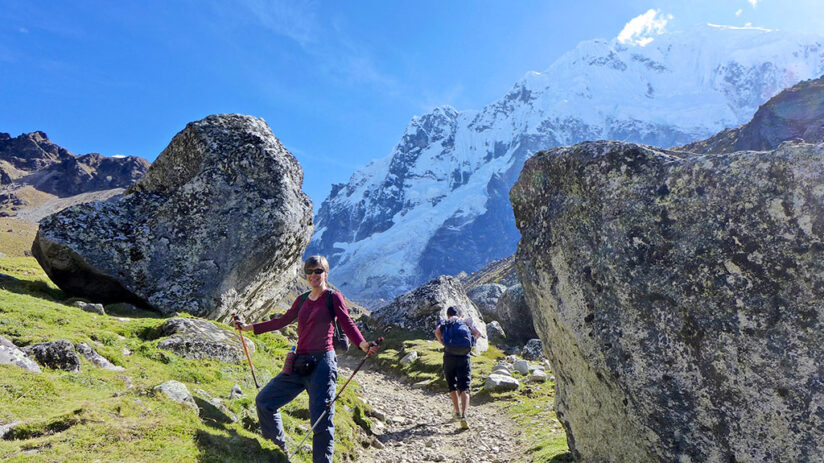 The Salkantay Trek is one of the most popular trekking to Machu Picchu options. It's traditionally done in either 4 days like the Inca Trail (well, you reach Machu Picchu on day 5) but more difficult since it reaches even higher altitudes. You will pass through several microclimates on your way up, the highest mountain you will cross stands at 4660m above sea level. So, it's considered to be a moderate to challenging trek. Although the Salkantay Trek lacks ancient Inca archaeological sites along the way, it offers a sublime and natural scenery of the Andes, and also includes views of Salkantay Mountain. You will witness imposing glaciers, high lagoons, idyllic snow-capped mountains, and the high jungle. The perfect trek to Machu Picchu for nature lovers. You will finish the route with an incredible Machu Picchu guided tour where you can see an unparalleled wonder.
IS A TREK PERMIT REQUIRED
No. This trek has far less foot traffic than the Inca Trail, for this reason, the purchase of a permit is not necessary. The advantage of this is the less foot traffic on the trail, which means more flexibility in your journey, more intimate and authentic experience with the Andean nature. And you know what else? The Salkantay Trek is the only one with views of Machu Picchu from the trail. In addition, you will have a Machu Picchu trip cost that is much more accessible than with the Inca Trail.
TREK FACTS
The Salkantay Trek is open to hikers all year round. In other words, you can embark on your mountain adventure any day of the year. But before embarking on this adventure, there are many things to know before you book a tour to Machu Picchu. Take into consideration that you can't approach the Inca citadel through the Sun Gate. So, you may be asking yourself "How to get to Machu Picchu?" From the end of the Salkantay trek, you must go by train.
CHOQUEQUIRAO TREK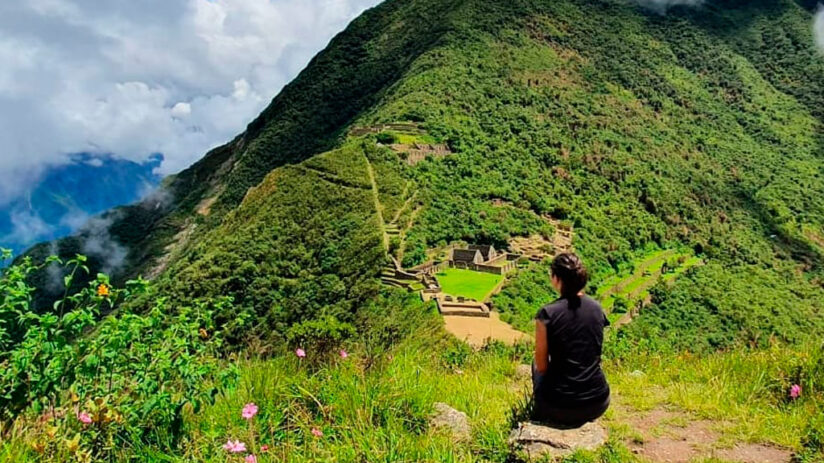 Considered by many the most adventurous trekking to Machu Picchu option. The Choquequirao Trek is not only a challenging trek but also a rewarding one. The trek options vary from 4 to 10 days, but the 4-day trek is the most common one. Choquequirao means "Cradle of Gold" in Quechua. Its remote ruins tucked away in an isolated region of the Andes, have become famous in recent years for their similarity to Machu Picchu. Although it is far less studied and excavated than Machu Picchu, the Choquequirao Trek with its switchbacks will take you up and over forest-covered mountains. You will see Andean wildlife, including the majestic condor. Hiking the Choquequirao ruins will give you the opportunity to enjoy an authentic off-the-beaten-path experience. It is very close to where Machu Picchu is located, being a great alternative to the Inca citadel.
IS A TREK PERMIT REQUIRED
No. The ruins of Choquequirao, also called the "Other Machu Picchu", are rarely visited. So, it doesn't need the purchase of a permit.
TREK FACTS
The Choquequirao Trek is considered a physically demanding hike. Machu Travel Peru considers that it should only be attempted by those with a high degree of fitness.
LARES TREK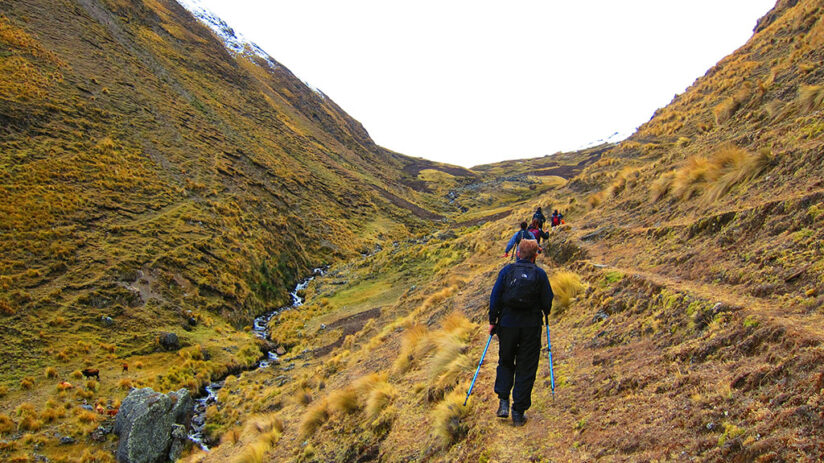 If you want to go trekking to Machu Picchu, then you cannot miss is the Lares Trek. This is an excellent option to learn a little more about the Andean culture. The walk lasts three days and as its name implies, it begins in Lares. In this alternative, you will have the option of passing through several traditional towns where they still lead a typical lifestyle. While it is not a hike to be taken lightly, it could be considered moderate in difficulty. But despite this, it can be defined as relatively easy compared to the others. The walk crosses a high-altitude mountain pass, about 4640 meters above sea level. Everything ends in a wonderful tour of the Inca citadel. If you plan to visit Machu Picchu, this trek is an incredible option.
IS A TREK PERMIT REQUIRED
No. The Lares Trek does not need a special permit. But it is a good idea to organize with a reputable company. In this way, you can have a guided adventure and a much more fruitful experience than doing it individually.
TREK FACTS
If you are looking to enjoy comfort, Mountain Lodges of Peru, develop this same hike with luxurious tones. They offer a variant of 4 or 7 days to Machu Picchu. Mountain Lodges of Peru also offer the Salkantay trek. They have lodges and gourmet meals that will make your experience a lot better.
"HIKING IS THE ANSWER. WHO CARES WHAT THE QUESTION IS."
Finally, there is no need to say that a visit to the spectacular Inca ruins is the long-awaited highlight of any trip to Peru. And we also dare to say that Peru is by far the perfect destination for an unforgettable honeymoon in Machu Picchu. So, any trek you decide to choose will make your journey unforgettable. We hope together with our Machu Travel Peru team to have been helpful. If you want to know more about our tours around Peru, you can consult with our team of qualified advisers. They will be delighted to make the trip of your dreams come true.
---