Have you ever dreamed of being able to fly? Nowadays this is practically possible. Many countries already offer this tour; however, the zip-line Sacred Valley in Peru will leave you ecstatic!So, if you are one of those adrenaline lovers who like to try new and intense sensations, zip-line Sacred Valley is totally for you! Find out what it is about below:
Definition of zip-line
It is also known as flying fox sport, canopy, zip wire, foefie slide, and aerial runway. Basically, it consists of letting yourself slide on a cable from an exit platform to an arrival point. You cross at high speed a whole landscape in a position similar to the flight of a bird.
The zip-line Sacred Valley allows you to enjoy the feeling of "flying", safely, fun, and in full contact with nature. Nothing better than select a different experience and adding it to your Peru itinerary, in things to do in the Sacred Valley.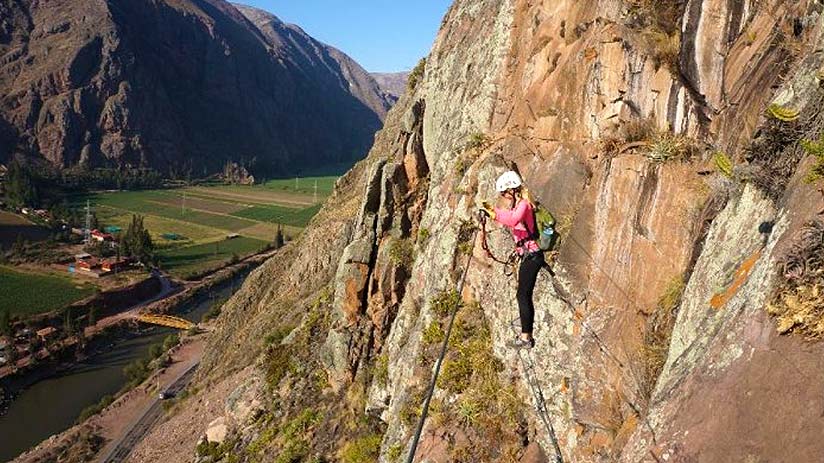 Who can do zip-line?
This activity is for those who have no fear of heights and are in reasonably good physical shape. In spite of experience is not required, if you are faint-hearted avoid doing it. The minimum age accepted is 8 years old.
For the most daring, an overnight in the Sacred Valley Peru Skylodge will be extraordinary and terrific.
Description of the zip-line Sacred Valley
This exciting adventure activity is developed in Pachar town, Sacred Valley of the Incas. Accompanied by professional guides, you climb via ferrata approximately during 35 minutes to get in the first cable. Once there, you can observe the zip-line Sacred Valley has 7 cables or lines. Each line is different from the other. The exact measurements are from 150m to 700m, for a total of 2800m. Just at that point, you will feel your adrenaline go up. Your dream of flying comes true while you experience the incredible zip-line Sacred Valley.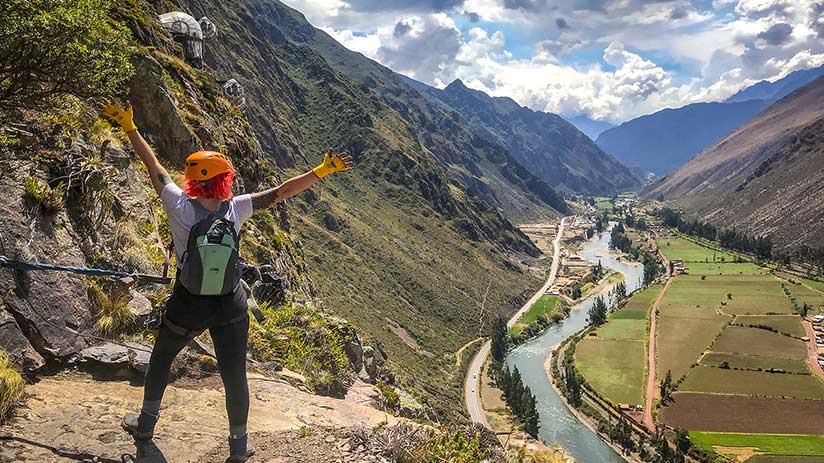 You start with an easy and short cable to then take the longest ones. The circuit let you improve your expertise. If you like risks, guides will help you to change your position doing "the Spiderman" or some daredevil moves.
The scenery is also amazing: snow-capped mountains in the distance, green mountains, trees, and extensive farmlands make this tour even more special.
Finally, when you are closer to the arrival point, your speed drops. Guides will help you to stop completely. The end of the adventure. You will go home with the experience of a lifetime!
Equipment & Security in the zip-line Sacred Valley
Before beginning the zip-line Sacred Valley, professional guides give you a briefing and some recommendations about the tour and equipment. Then, you are ready for the adventure.
You receive a helmet and gloves. Also, your guides adjust a sophisticated harness firmly to your body. They hook your harness in a fixed pulley to the cable of sliding and to another cable of security or "lifeline". So, in case something wrong occurs, you remain tied to the "lifeline" without any risk.
The equipment is certified CE and exclusively made for this activity.
All paths between lines/cables are equipped with via ferrata system. The cables are extended in a way people don't need any brake system.
The professional staff is mountain guides trained periodically in vertical rope rescue and first-aid.
Duration of the zip-line Sacred Valley
35 minutes climbing via ferrata to get in the first cable. The zip-line is 3-4 hours depending on the size group. You need to add transportation times, according to your location. If you are in Cusco city, it is 1 hour to arrive in Pachar town. In case you are in the Sacred Valley, it is only 30 minutes. It could be a good idea to spend a night in one of the many Sacred Valley hotels before doing this adventure. There, the weather is more pleasant than Cusco. Ask the experts, they can offer you many hotels alternatives.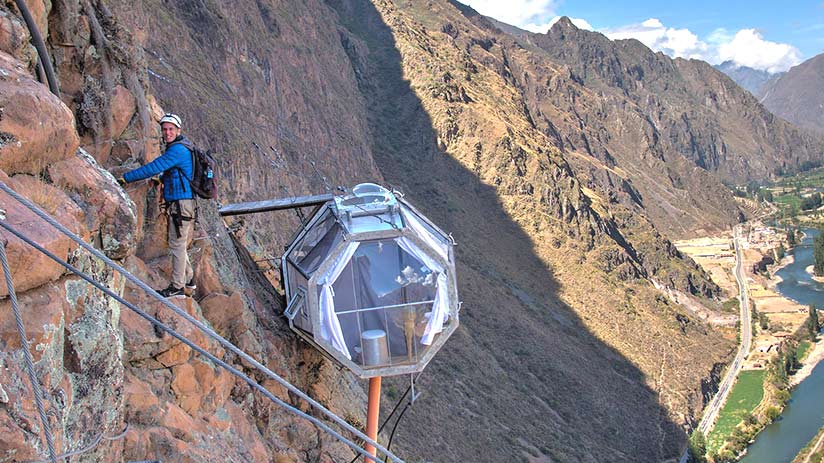 When to go to do the zip-line Sacred Valley?
You can do this activity throughout the year. However, you must consider that Cusco has two marked seasons: rainy season which is from November to March. It has warmer days, but paths frequently become slippery.  And the dry season from April to October. It is considered by many the best time to do any tour. You will see a nice blue sky and enjoy the pleasant weather. Anyway, even when it allows you to experience mornings warm, the nights are chilly. Coldest months are June, July, and August.
Likewise, high season in Cusco runs from May to September… you will find many visitors. If you are those who prefer to avoid crowds, the months of April and October works well.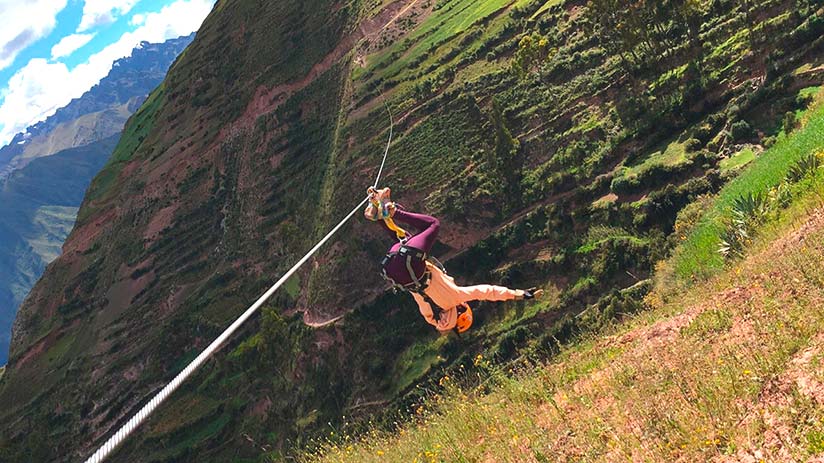 What to bring
Light clothing such as hiking pants (please, don't wear shorts), leggings, t-shirts, and long-sleeve shirts.
When you gain velocity, the weather gets colder and windy. Wear fleece, down jacket, or windbreaker.
Good, lightweight and comfortable footwear. For example, hiking boots, athletic shoes, but no sandals.
A small backpack for all your accessories.
A bottle of water or Camelbak bottle empty (some companies provide purified water).
Sunblock and lip balm.
Camera.
---