Being one of the most historically and culturally important cities in Peru, it is not surprising that Arequipa offers a great variety of museums. Being the second most inhabited city after Lima, Arequipa boasts some incredible museums of great distinction. And that is why together with our colleagues from Machu Travel Peru we have prepared a small article with the most important museums in Arequipa. Some of these are so exclusive that a visit to them is mandatory.
The 7 best museums in Arequipa that you cannot miss visiting
MUSEO HISTÓRICO MUNICIPAL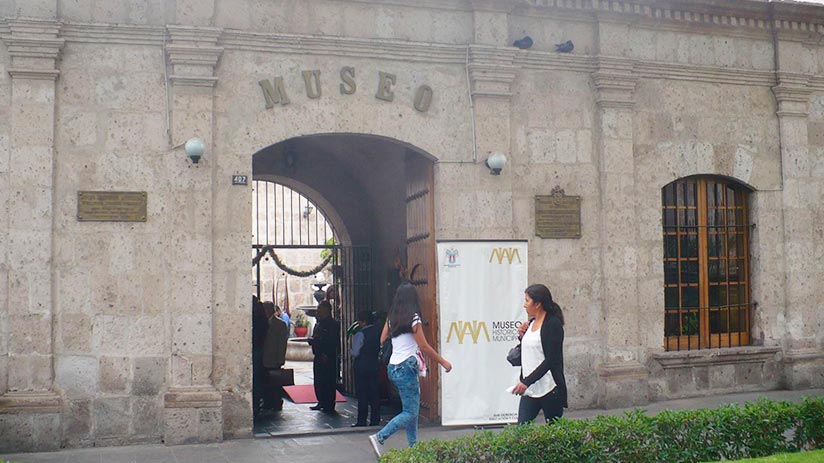 The Municipal Historical Museum is located within the historic center of Arequipa. Inside this museum in Arequipa, you will have the opportunity to know the historical, artistic, architectural, and ethnological aspects of Peru. The site is divided into different periods, ranging from pre-Hispanic times to the formation of the country. You will also have the opportunity to observe a varied sample of numerous styles and recognized artists of the country. The museum is exhibited within an academic setting and gives you a comprehensive history of the country. Touring this site is one of the best things to do in Arequipa.
MONASTERIO DE SANTA CATALINA
The monastery is not technically a museum in Arequipa per se, but it is a historical building with much to offer. The site was founded in 1580 with the purpose that wealthy people will leave their daughters along with donations. The Convent could be considered one of the largest in the world and its layout is similar to that of the first neighborhoods of the city. This incredible place is still quite alive and in operation, but its visitors can choose to stay throughout the day and visit its different corners. One of its biggest attractions is its library with large old collections. If you are looking for things to do in Peru, a visit to this monastery will leave you speechless.
MUSEO DEL CONVENTO LA RECOLETA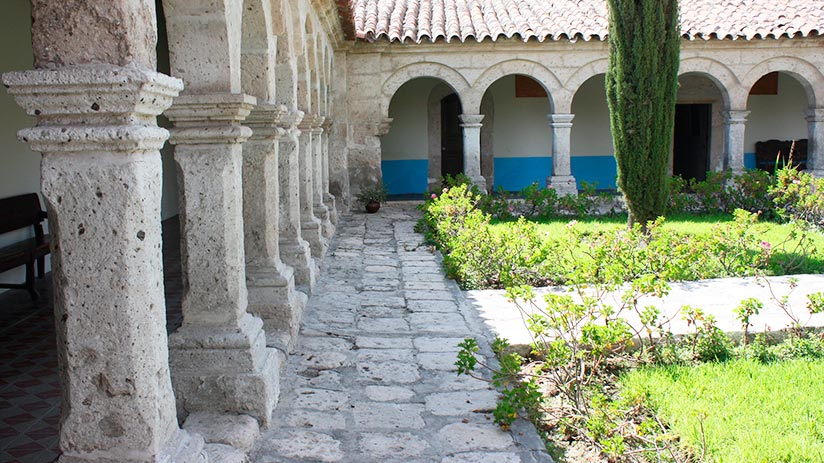 This impressive museum in Arequipa is a convent that was created during the year 1648. The entire site could be considered a work of art since its architectural styles range from romantic to neo-Gothic. Inside you can appreciate a large library that has been preserved since its construction. Inside the museum, a large number of collections are exhibited that are in their different environments. After experiencing a Colca Canyon tour, a visit to this place can complement your vacation.
MUSEO DE LA UNIVERSIDAD NACIONAL DE SAN AGUSTÍN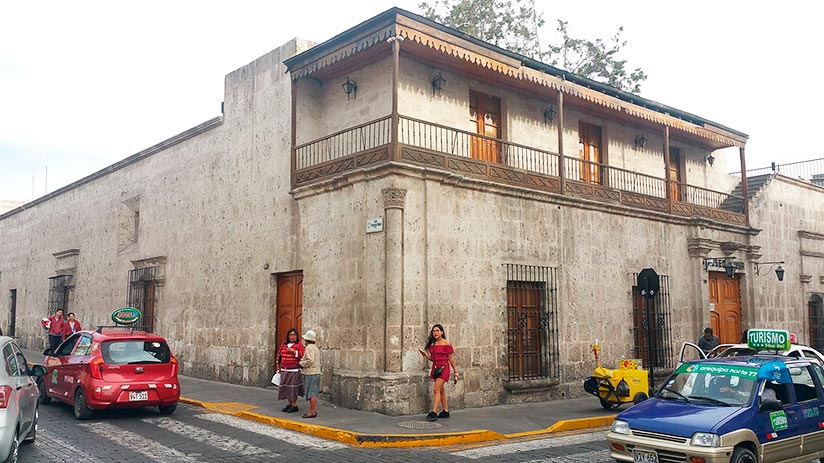 Another incredible example within the museums in Arequipa. The Archaeological Museum of the University of San Agustín has approximately eight thousand cultural assets. These goods include a valuable collection of stone, silver, and gold objects, skeletal remains, textiles and cloaks, mummies, and other ceramic pieces. Inside are six showrooms where these incredible collections are displayed.
MUSEO ARQUEOLÓGICO DE  LA UNIVERSIDAD CATÓLICA DE SANTA MARIA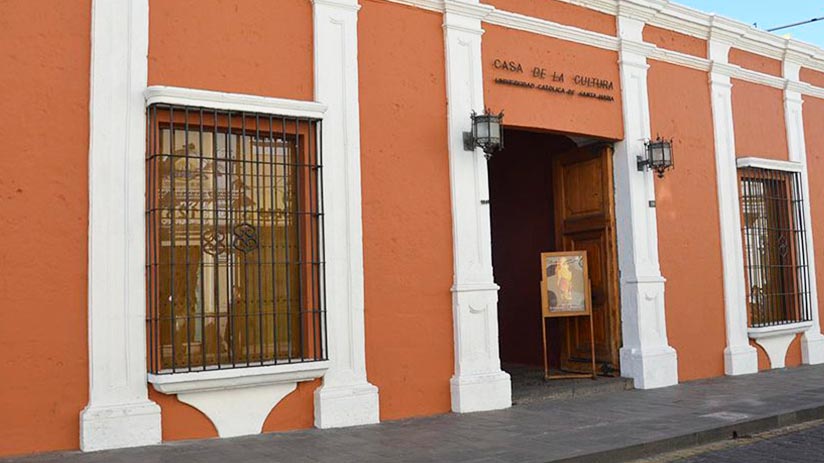 This museum is also known by the name of Andean Sanctuaries and is one of its most popular exponents among tourists. The Museum of Andean Sanctuaries stands out for its display of the mummy "Juanita" and other objects found during the excavation of it. The Museum has five rooms where we can find ceramics, textiles, metal pieces, and a variety of found mummies. All the rooms are in charge of presenting the cultural development of the region, from the hunter-gatherers to the very creation of the Republic. The museum was founded in 1996, but its importance is not minor, since inside there are pieces up to 500 years old. The museum exhibits one of the most important Arequipa tourist attractions, so you cannot miss visiting it. As with most museums in Arequipa, this one exhibits some important objects from the main Peruvian cultures. Pre-Hispanic pieces belonging to the different ancient cultures that inhabited Peru are exhibited. Thanks to the work and projects carried out by the University, a significant number of pieces have been gathered for the exhibition. If you are planning to start a walking tour in Arequipa, be sure to include this site in your itinerary.
MUSEO DE ARTE VIRREINAL DE SANTA TERESA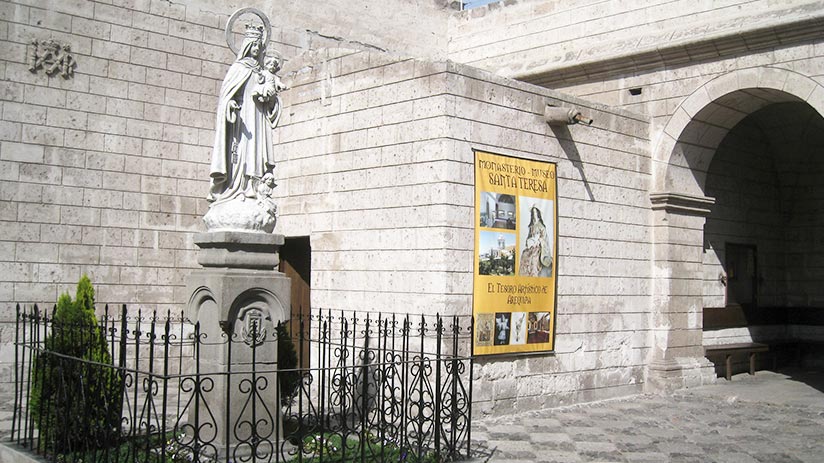 Like the monastery, this is a living museum where time seems never to have passed. This former 17th-century convent is lavishly decorated with murals, old paintings, and various metalwork. Inside this museum in Arequipa, you can choose to take a guided tour or tour it independently.
MUSEO DE LA CATEDRAL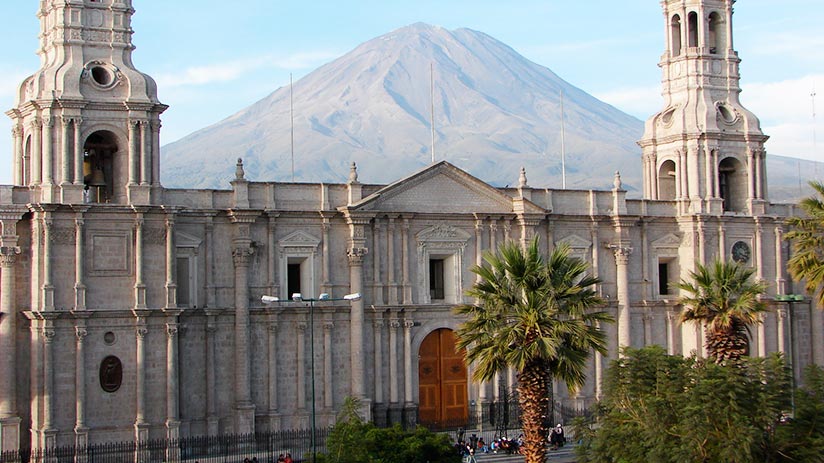 The Cathedral Museum is a visit back in time to one of the most impressive and spectacular cathedrals in Peru. Arequipa Cathedral is one of the most important religious buildings in the White City. Its walls are evidence of Arequipeña's extensive history as well as of its characteristic architectural style. Inside the Cathedral, you can see a giant collection of religious art and four rooms full of ancient relics. This museum is very close to some important hotels in Arequipa.
"A MUSEUM IS A PLACE WHERE ONE SHOULD LOSE ONE'S HEAD."
We hope together with the experts from Machu Travel Peru to have been helpful for your tour of the city. These museums are some of the most important examples within Arequipa. These will show you the general history of Peru as well as the history of the ancient cultures that inhabited the country. If you want to know more about our tours of the country, you can consult with our advisors.
---