The Inca trail is one of the most famous and challenging treks all over the world, it brings thousands of enthusiastic visitors from North America, Europe and Asia every year. This trail is a year-round hike but the best time to walk Inca trail is definitely during the months of March, April, May, September, October and November. These months are less crowded and the weather has good conditions.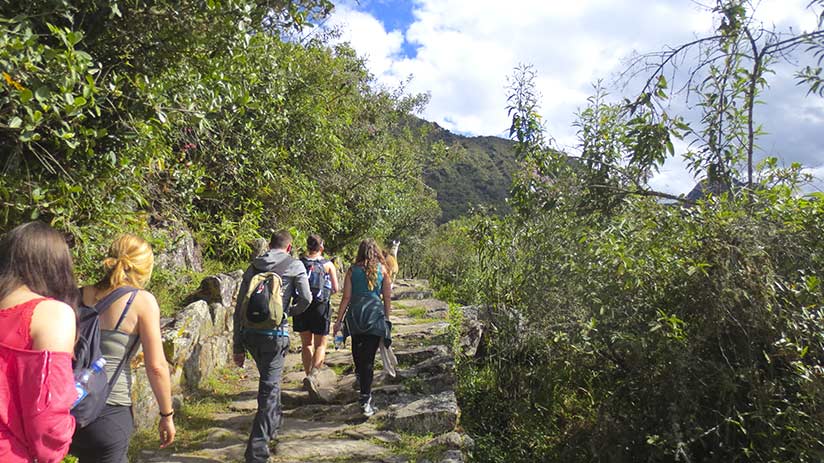 Season weather
Season weather plays an important role in your journey. Therefore, it is very important to pick the best time to walk the Inca trail.
Cusco has two seasons: The dry season, from April to October; and the wet season, from November to March.
Although, June, July and August are the most popular months to visit Cusco because the high season, the Inca Trail trek will be full of people that come during their summer vacations.
The dry season offers good trekking weather conditions and the number of visitors is moderate. During this time, the days are sunny, the sky is pretty blue and there is neither rain nor fog. You will be able to see wildflowers blooming along the Inca trail and the mountains will be very green. So, the dry season is considered the best time to walk Inca trail.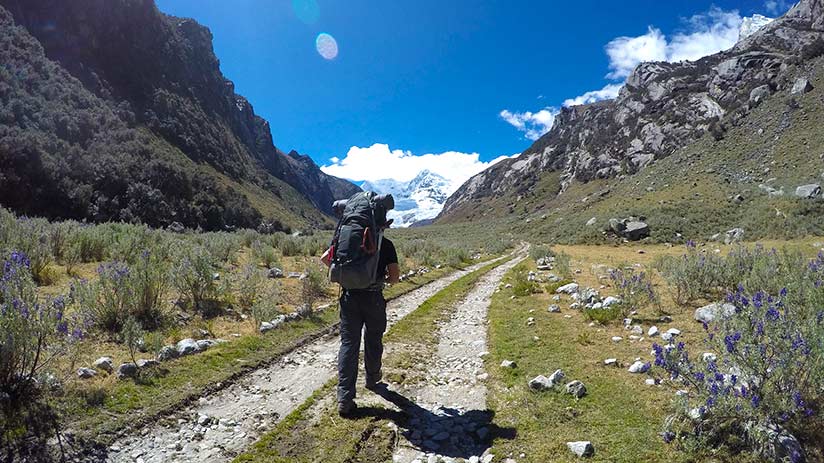 The wet season brings warmer temperatures but the Inca trail will be muddy because of rains. The trek can be dangerous.
*Every year in February, the Inca Trail is closed for maintenance.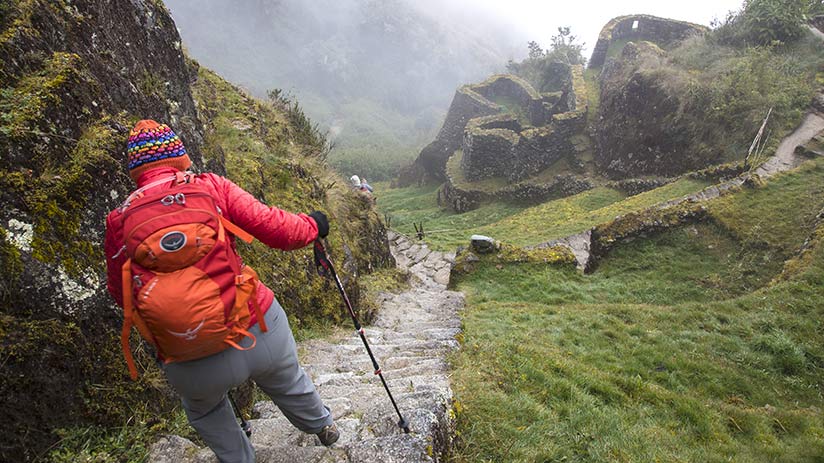 This four-day journey requires preparation. Inca Trail trek is not for everyone, it is one of the hardest treks but definitely one of the most rewarding. In order to spend the best time to walk Inca trail, you must keep in mind the advice below:
Physical Prep: Inca Trail trek is a really physically challenging experience so you must prepare your body really well. Try to do some cardio in order to increase your endurance.
*Pack light as well. You do not want to put extra weight on your body, right?
Mental Prep: Even when some parts of the Inca Trail could be really hard, keep your motivation and focus on your goal of reaching the stunning Machu Picchu.
What to bring?
Everything depends on what time of the year you prefer to travel. The weather is unpredictable in the Peruvian Andes, so ensure you are well-equipped with essentials:
Waterproof clothing
Windbreaker or jacket
Clothing for hot and cold temperatures
Hiking boots
Hiking socks
Flashlight or headlamp with extra batteries
Sunscreen
Lip balm
*Temperature drops off at night, close to zero degrees. Take the precautions of the case.
What sites will you see along the Inca Trail trek?
The Inca Trail trek is full of impressive archaeological ruins and ancient citadels such as:
Patallacta or Llactapata: This archaeological complex means "town on the hill". It contains beautiful terraces and house structures.
Runkurakay: These ruins were constructed with circular enclosures. Chasquis (messengers of the Inca Empire) used to stop here to take some food and rest.
Sayacmarca: These ruins are called "the inaccessible town" because you have to climb about 98 stone steps to reach them.
Phuyupatamarca: These ruins full of terraces, plazas, bridges and ceremonial baths are called the "town in the clouds" because they use to be covered by mist. It creates the impression that is floating among the clouds.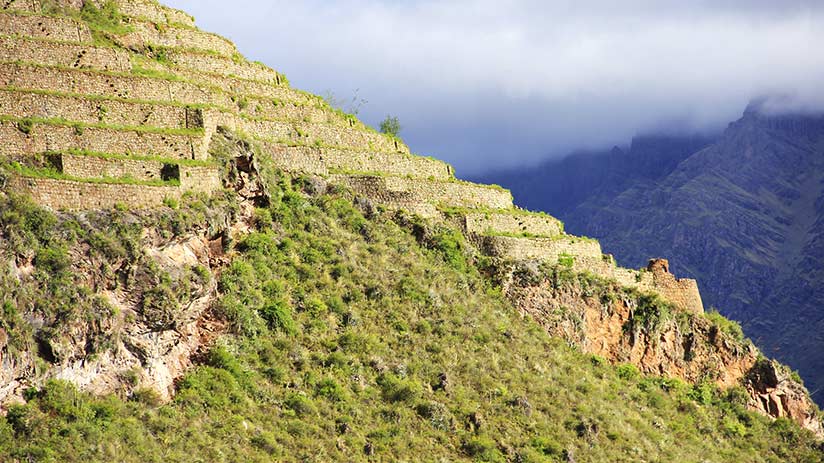 Book it in advance
The Peruvian Government, in order to preserve this archaeological trail, established that the Inca trail availability will be limited to 500 permits each day, of which only 200 go to tourists and the rest 300 permits go to porters, guides and cooks.
Booking in advance is always an accurate idea! We recommend you to book your Inca Trail trek as soon as possible, because the number of visitors is restricted and you wouldn't want to miss the best experience of your life, right?
*Six months in advance would be pretty good!
In addition to that, if the permits are sold out, there are some interesting Inca trail alternatives you can take to get to Machu Picchu as well, such as the Salkantay Trek.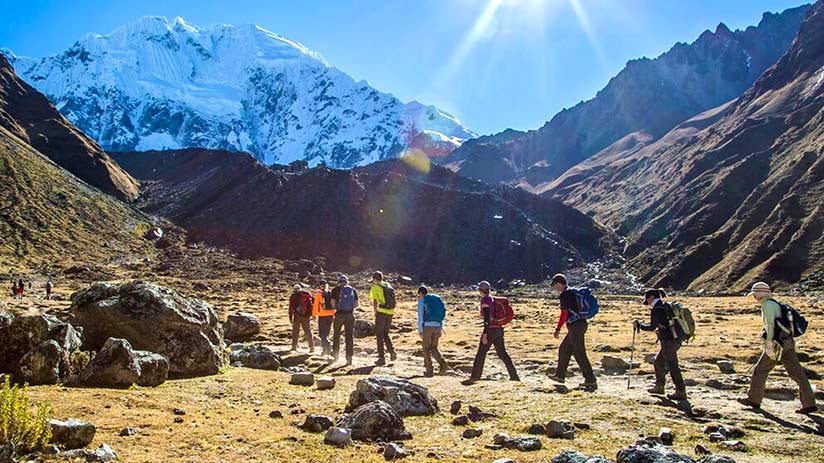 More useful recommendations
To spend the best time while walking the Inca trail, you have to consider these basic points:
Andean altitude is not a joke. We highly recommend you to prepare your body spending some days in Cusco or the Sacred Valley in order to acclimate to the high altitudes*.
It is important to consume calories. You will do a big effort during the Inca Trail, so it is really important to consume enough calories to replace the lost ones. Even when you do not feel too much appetite (the digestion becomes slower when you reach higher altitude), you must do it. Take some high-calorie snacks such as nuts and seeds to keep your energy and be able to reach the mystical ancient city of Machu Picchu!
Stay hydrated. You will do a hard-physical effort, so you must drink enough water each day. You can also bring some salt tablets in order to replace what your body loses when it is sweating.
Take it easy. Take your time to enjoy this incredible trek. Go slow and do not push yourself.
*Read about altitude sickness and how to avoid it or deal with it.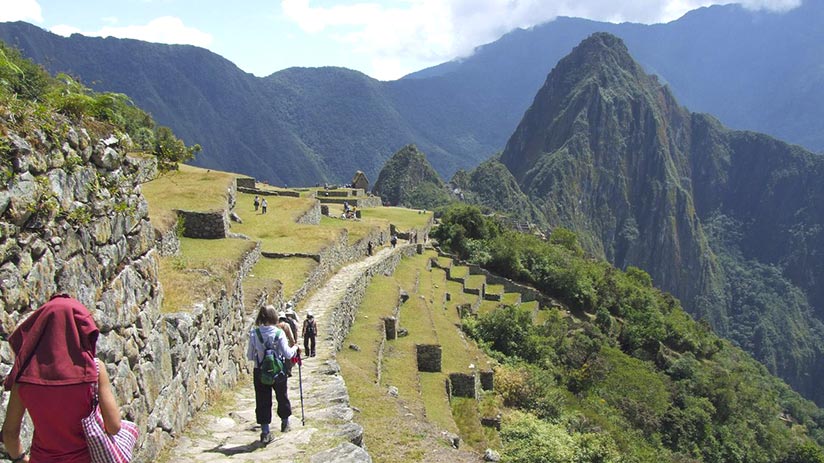 ---